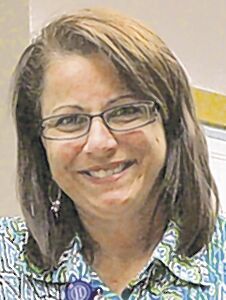 HANOVER – Hanover County's Director of Elections/General Registrar Teresa F. "Teri" Smithson is clarifying absentee applications being distributed by persons not affiliated with her office.
In addressing Hanover County voters, she said, "You may have or will be getting an absentee application from both political parties as well as non-profits such as the Center for Voter Information."
"Our office didn't have anything to do with this action. However, the applications can be used to request an absentee ballot," she said.
Those wishing to use one of those applications must complete them, which, according to Smithson, include "the last four of your social security number."
On Sept. 21, her staff will have the ballot drop box open to received returned ballots. This is for those voters who would prefer to drop it off rather than mail to Smithson's office.
"The drop box area is under surveillance at all times," she added.
The Voting Center will be open starting Tuesday, Sept. 18, and until Saturday, Oct. 31, for in-person early voting in the Wickham building at the County Complex.
"Our hours are Monday through Friday 8:30 a.m. to 5 p.m. and Saturday, Oct, 24, and 31 from 9 a.m. to 5 p.m.
On Election Day, Smithson said all county polling precinct will be open from 6 a.m. to 7 p.m. on Tuesday, Nov. 3.
"If you are unsure of your voter registration status, please visit the Department of Elections website to check," she said. "You can register to vote, update your voter information and even request an absentee ballot: https://www.elections.virginia.gov/registration/."