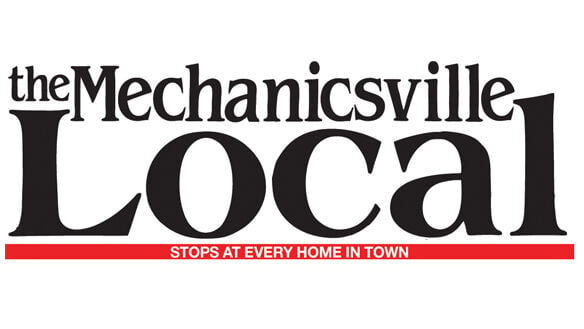 RICHMOND -- Following two public hearings and a special meeting, the Virginia State Water Control Board has approved a Water Protection Permit for a planned Wegmans Distribution Center situated on a 219-acre site located off Sliding Hill Road near its intersection with Ashcake Road.
Nearly 30 speakers opposed to the project's location and impacts on the community expressed a myriad of concerns at the more than nine-hour meeting, but in the end board members accepted the recommendation of the Virginia Department of Environmental Quality (DEQ), and in a close 4-3 vote issued the permit.
DEQ officials said the applicant had sufficiently addressed required issues and met all agency requirements and minimized surface water impacts.
"The fact that we issue our VWP permit . . . is not going to mean that this project is going to go forward," said SWCB member Tim Hayes. "It just means that we've checked the state end of it, and there are still a number of issues that the (U.S. Army) Corps (of Engineers) and Hanover County have to deal with before this can go forward."
Rod Morgan has been involved in the effort to stop Wegmans from building on the Sliding Hill site near the airport, told SWCB members that Wegmans did not diligently explore other location options in the area and had developmental plans for two of those alternative sites, including the Archie Cannon site near Ashland.
While Wegmans said the Ashcake Road site was chosen because it disrupted the least amount of wetlands and other environmental concerns, Morgan said that decision was based on one thing: money.
"Cost is the only difference in these sites," he said.
A well-informed and organized group of speakers centered their remarks around three essential areas that included what opponents called a flawed process of identifying affected wetlands on the proposed site and the failure of DEQ to conduct a proper review of the application.
DEQ officials said almost 500 comments opposed to the project had been received while only three messages of support were received. More than 40 Freedom of Information requests were filed regarding this case.
Almost every speaker also expressed concerns regarding environmental justice issues regarding Brown Grove, an African American community adjacent to the proposed site. Residents of that 150-year-old community said the distribution center would further infringe on an area that has been ignored for decades.
Del. Elizabeth Guzman, D-31, said those residents have long raised concerns regarding their community, but often those complaints fall on deaf ears.
"No one is listening to their words," she said as she urged the board to delay a vote on the permit. "We must do the work and have the hard conversations. I stand with the people of Brown Grove and I'm here to elevate their voices," she said.
In addition to the infringement on their historic neighborhood, Brown Grove residents have pointed to recorded oral histories that include burial sites located on the property and the existence of an old school.
A footprint of the old Brown Grove School has been discovered and will be preserved, and Wegmans' officials said a plan to relocate any remains discovered is currently under review.
Patricia Hunter-Jordan, president of the Hanover NAACP, said the project will have a disastrous effect on the Brown Grove community and urged the board to deny the permit.
Charles Morris is the great-grandson of the founder of Brown Grove and said his community was "excluded from the decision-making process."
Jamie Robb, DEQ Water Program manager, said they made every effort to raise awareness regarding the upcoming process by contacting church and community leaders. She said a conference call was held with Brown Grove representatives to make them aware of upcoming meetings and public comment opportunities.
In July 2020, the Virginia General Assembly required that DEQ "must promote environmental justice."
"One phone call from Ms. Robb to the Brown Grove Church does not check the box of meaningful consultation," Morgan said and contended Wegmans' contact with the community was equally inadequate.
"I implore the Water Control Board to see the Brown Grove community and acknowledge their existence and to not compound decades of environmental racism by disregarding their input and concerns," Morgan said. "It is never the wrong time to do the right thing."
Weedon Cloe said the impact of locating this operation near an historic community has serious implications. "The siting of a large and arguably obtrusive distribution center within and adjacent to a vibrant community founded by emancipated peoples that has continued to exist despite historic fragmentation is irresponsible at best."
Also frequently referenced during the public comment period that extended more than four hours was a requirement that potential developers explore alternative sites that produce less impact on wetlands and other criteria when developing on a site that contains surface water issues.
Many opponents contend there were other sites available for the project, and costs associated with those alternatives were bolstered to eliminate them from consideration.
"The applicant looked at five sites in Hanover County," said Robb. "Staff reviewed each alternative to determine if they met the need, determine what the amount of surface water impact would be, and whether the alternative was practicable taking into consideration costs, logistics and technology."
Dan Aken, director of Real Estate for Wegmans, explained how the Rochester, New York-based firm landed in Hanover.
"We actually looked at 15 to 20 locations in both Virginia and North Carolina and had incentive offers from six different locations," Aken said. "At the same time our logistics team was running analysis on where the best location was along the Interstate 95 corridor to help us reduce the maximum transportation miles possible."
That research determined that a location in Hanover would minimize road miles, and Aken said locating in the county could reduce annual miles by 7.4 million miles annually.
"Those miles are very meaningful not only from an environmental perspective but from a cost perspective over the next 50 to 60 years," Aken said.
He explained the process Wegmans undertook to finally arrive at the Hanover site. "We had a list of criteria," Aken said. "It was the proximity to our existing store network, proximity to our Pottsville Distribution network. We looked at population density, amount of workforce within a 15-mile radius. We looked at the proximity to major thoroughfares . . . and we looked at properties that were greater than 150 acres and we looked at properties that were zoned appropriately. When you scrub through all that information, the Airpark . . . was our desirable location."
Aken noted that when Wegmans first engaged with the property owners at the Airpark site, wetlands delineations conducted by the Corps revealed only three affected acres.
Many speakers disagreed with that analysis.
"It is my opinion that the siting of this project on this tract of land will result in one of the most significant impacts to natural and cultural resources in the Commonwealth," Cloe said.
When reviewing the cost analysis of alternative sites considered provided by Wegmans, DEQ officials discovered some identified expenses associated with other sites did not apply and revised estimates were submitted by the applicant.
For example, a $1.5 million county contribution for utility improvements was not included in calculations provided for alternative sites.
DEQ requested revised cost estimates from the applicant in the revised permit application, a process that should have triggered a new review process, including additional public comment, according to Sara Blose, who spoke in opposition to the project.
"When DEQ advised Wegmans that they had to remove more than $16 million in bogus inflated expenses from their analysis and required additional information that was missing, this code provision was triggered," Blose said.
She noted officials disallowed the original delineation presented with the application due to a reliance on mosaic measurements. At that time, the number of affected acres of wetland increased from 6 to 14.8 acres impacted, and DEQ did reopen the review process, including additional public comments.
"This tells me that the agency knows the right thing to do, but they are choosing not to do it," Blose told board members.
Blose asserted that DEQ reached a decision to recommend approval of the permit before their analysis was completed, and said her attempt to gain access to public documents regarding the case have been met with resistance.
Concerned citizen Chris French expanded on the wetlands delineation process and contended the current submissions may be incomplete, citing surface water impacts that extend beyond the Wegmans' site.
He also said this state permit should not be issued before a similar action is completed by the Federal government.
French said he was contacted by Army Corps of Engineers officials and told they were implementing the National Environmental Policy Act (NEPA) "in order to review this entire process."
NEPA is a planning exercise that examines if federal actions impact the human environment that includes an impact study.
"This is what should have happened from day one of this process," French said.
Even with the adjusted numbers, Aken said the Ashcake site was still the best selection. "The other sites were determined to be too small, not zoned appropriately, or did not have adequate utilities," Aken said. "One of the other driving factors in our decision making was to be within a certain proximity to a dense enough populate where we could fulfill the up to 750 positions."
Board member James Lofton asked if Wegmans considered other options since two of the properties contained on the alternative list are now deemed unavailable. One of those sites is slated to house the proposed Lowe's Distribution Center and the other has been zoned to exclude distribution centers.
"We still have a real estate broker engaged with this process from the start and he has continued to comb through and find additional locations that would meet our business needs as alternatives, and ,quite honestly, we have not been able to find anything that is zoned or does not have the presence of wetlands on it that would be at least as impactful as what we are presenting today," Aken said. "We have not been able to check all of those boxes."
After more than four hours of public comment, the board heard a recommendation from DEQ recommending approval of the permit.
Lofton motioned for to defer the decision pending the completion of the NEPA report, but another member explained that process can take months.
"I have serious concerns about whether there are practicable alternatives and I have serious concerns about the delineation of the wetlands," Lofton said.
He also expressed a desire to see the results of the NEPA report before considering an approval.
Lofton tabled his motion allowing fellow board member Hayes to move for approval of the pending permit.
"This project has been in the works for a long time," Hayes said. "The staff has reviewed it extensively and has given us their recommendation. I make a motion that we accept the staff recommendation and approve the permit…. and all of the issues that we've heard today that are in the purview of the Corps and the County are still on the table."
Opponents said they were not surprised at the outcome, but were not expecting such a close vote, something they interpret as a good sign as their fight now continues with the Corps latest review.
"This was always the likeliest outcome. The SWCB had a DEQ recommendation, and they almost always follow those. This is just one battle of the war. The next frontier is with the Corps of Engineers," Morgan wrote on his FB page.
Following the decision, French was also disappointed but encouraged by the efforts of an activated public that resulted in the closer than expected vote.
"The majority of Board members ignored the vast body of information uncovered showing the permit did not meet state requirements. What was not anticipated was how close the vote would be," French said. "Those Board members who voted against the permit clearly showed deep concern that both DEQ and the Army Corps of Engineers failed to follow their own requirements and procedures. Their votes inspire those opposed to this poorly planned project."
French said the public will remain engaged as the NEPA review proceeds, and indicated the project still has some hurdles to clear. "Wegmans still has a steep hill to climb and this project is certainly not a done deal," he said. "The Corps recently acknowledged they will begin an Environmental Assessment under the National Environmental Policy Act (NEPA), which must be completed prior to any permit issuance. This adds unanticipated time and delay to the project."