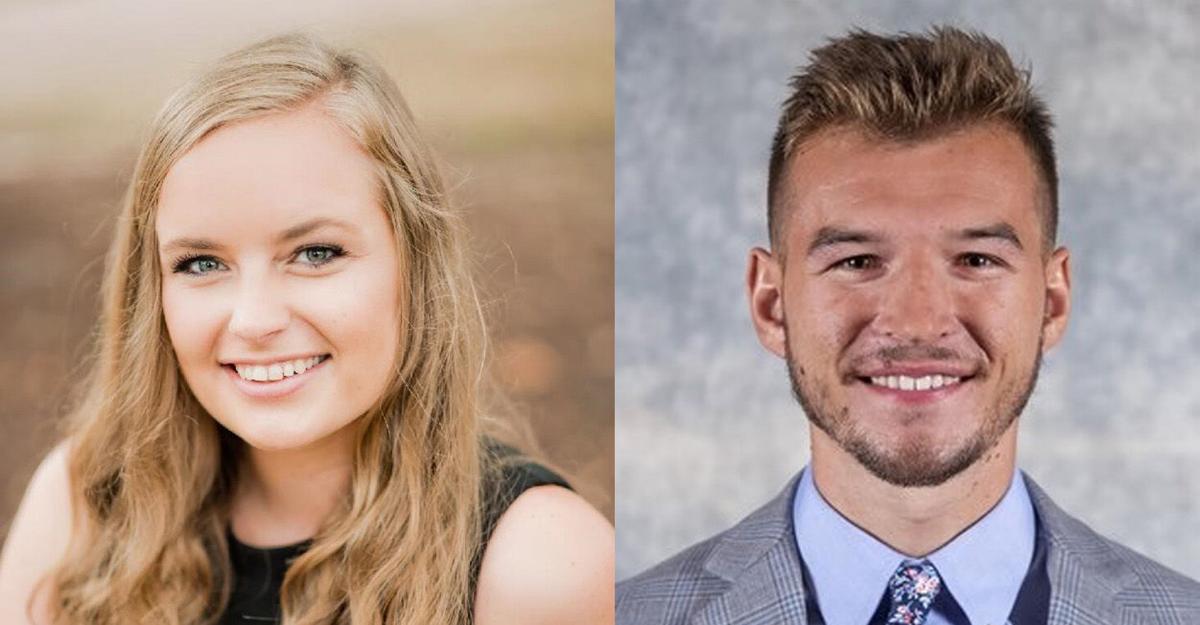 Madison Howdyshell was in second grade when she started going to Kristy Henderson's intramural basketball camps.
"I love Coach Henderson; I think she's a great coach. I always loved going to her camps," Howdyshell said. "She's really big on teaching the girls fundamentals and just trying to develop their game."
She'll now get the chance to work with her.
When Howdyshell graduated from Christopher Newport University this past May, Henderson asked her if she'd be open to coaching the girls on the varsity basketball team at Powhatan High School.
Howdyshell not only said yes, but her fiancée Brock Geiman has also joined the team as an assistant, further bolstering Powhatan's varsity coaching staff for the 2020-21 season with Henderson at the helm.
"I'm excited just to be able to help pass my love of basketball onto them," Howdyshell said, "and hopefully develop them as players."
Howdyshell grew up in Midlothian and attended and played for Cosby High School, where she was part of the Titans winning two of three consecutive state championships (2014-16) in 2014 and 2015.
She graduated from Cosby in 2015 and continued her basketball career as part of Christopher Newport University's powerhouse program. In her four years playing there, the Captains went 103-19, played in the NCAA Division III Tournament's Sweet 16 round all four years and reached the national semifinals in 2017.
Howdyshell was among her team's leading rebounders in the latter half of her senior season. The 6-0 forward brought down 10 rebounds in the Sweet 16 round in 2019.
In her fifth year at the university, she held the role of student-assistant, helping coach the student-athletes.
She emphasizes the importance of teaching the fundamentals.
"I think oftentimes girls are just kind of not taught all of the ins and outs of the game," Howdyshell said. "I think it's really important to get the holistic picture of the game."
She's part of a Powhatan coaching staff that brings a versatile background to the hardwood.
"Kristy has a lot of knowledge when it comes to the game, especially with guards," Howdyshell said. "Brock is a former point guard, and then me being a post player, especially an undersized post player, I am able to help our girls since…we don't have super-big posts. Being able to teach them some tips and tricks is definitely nice."
She loves how responsive Powhatan's players have been.
"They're all very respectful and clearly want to be here and learn the game," Howdyshell said. "I've been on some teams where that wasn't always the case, so it's really nice and refreshing to see that."
Powhatan's players have also been "very, very welcoming" to Howdyshell.
"That's been nice to be a part of."
Geiman also attended CNU and played on the men's basketball team, which in his three seasons went 74-17, reached at least the second round of the NCAA Division III tournament from 2018 to 2020 and played in the Final Four in 2019.
"I think he provides a lot of different insights to the game," Howdyshell said of Geiman, "especially being a point guard and playing at the collegiate level."
With Powhatan competing in the Dominion District, Howdyshell will not only get to play against her alma mater, but she'll also get to face former Midlothian-area rivals from her high school days.
"I think it's definitely interesting to come back and know that we're going to be playing good old Cosby again," she said. "I'm interested to see what the Dominion District, as far as talent, still has, because I have been removed for now five years, so it'll be interesting for me to see that, but I'm excited."
The ongoing COVID-19 pandemic still remains an obstacle, as games across the region are already being rescheduled, and winters sports programs from close to 40 public high schools in Virginia have been sidelined. It's an unusual challenge for a coach to face in his or her first year with a new team.