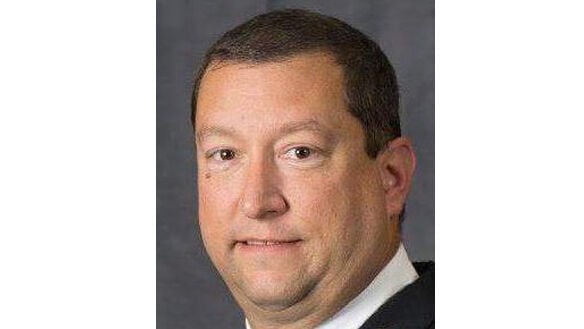 POWHATAN – The Powhatan County Circuit Court has named Tom Berry as the interim District 2 Board of Supervisors member.
Berry, who has lived in Powhatan since 2011, said he was notified on Thursday, March 25 that the judges of the 11th Circuit Court had chosen him to serve in the seat until a special election can be held on Nov. 2.
The circuit court took on the role of appointing an interim supervisor after the board of supervisors unanimously declined on March 3 to choose from the pool of eight candidates.
Although he wasn't necessarily shocked at being chosen since he applied and was actively seeking the post, Berry said he was ecstatic that he was entrusted with the responsibility and aware of the complexity of the position.
Berry has already stated that he has no intention in running in the special election to serve the last two years of the term left vacant by Larry Nordvig.
"One of the reasons that I wanted to throw myself into the ring here was the intention of not running. I wanted those that were going to run for the office on a long-term basis – on an elected basis – to be able to stand on their own two feet and not create an incumbent that was appointed getting an advantage. The incumbent tends to have an advantage," Berry said. "With me deciding I wanted to be the short-term person and not run, it lets those folks that do want to run all have a good level playing field."
Berry said he has been following the board of supervisors meetings and trying to stay informed but knows there is a great deal about the position to learn. He also wanted to make it clear that he may be an interim supervisor, but he still wants to represent District 2 residents while he is in office and hopes they will engage with him.
"Although not elected but appointed for this role, I look forward to meeting and communicating with the citizens of the district and county to find out their thoughts and ensure they are heard. I am coming into this position with no agenda and with an open mind – the only objective being to do the right thing for the citizens and community," he said.
Berry has been a Division Chief for the Virginia Department of Fire Programs since 2003, a career that he said has given him experience in emergency management, emergency response, budgeting, training, compliance with laws and standards, and planning in both intermediate and long-term situations.
In addition to a career as a fire officer, Berry has been a volunteer with Huguenot Volunteer Fire Department for the last decade. He also has served as a team member for the Powhatan Fire and Rescue Strategic Plan workgroup, is currently serving as the staff duty chief for the county on scheduled weekends, and is a volunteer on committees as requested.
He is also a volunteer member of the Powhatan County Public Schools Safety Committee for the entire school system representing fire and rescue and parents.
Prior to moving to Powhatan, he served more than 20 years as a volunteer with Chesterfield Fire and EMS in several facilities, holding the ranks of firefighter through district chief and working in combination fire stations and all volunteer stations.
In the late 1980s and early 1990s, Berry attended and was involved with Blessed Sacrament High School at Belmead. During this time, he attended school and volunteered at the shelter on the St. Francis property.
"I also worked on both properties, St. Francis and St. Emma, to ensure they would be here for generations to come since at the time both sites were deteriorating. These activities included several renovation projects related to my attainment of the Boy Scouts of America Eagle Scout rank, as well as coordinating several other scouts' projects based on property needs over the following years," he said.
Berry said he tends to volunteer in his community and he saw serving as the interim supervisor as a great opportunity to serve in the county in a different role.
Berry is married to Christy Berry and has two daughters, Natalie and Gracie, and two English Springer Spaniels, Gatsby and Clover.