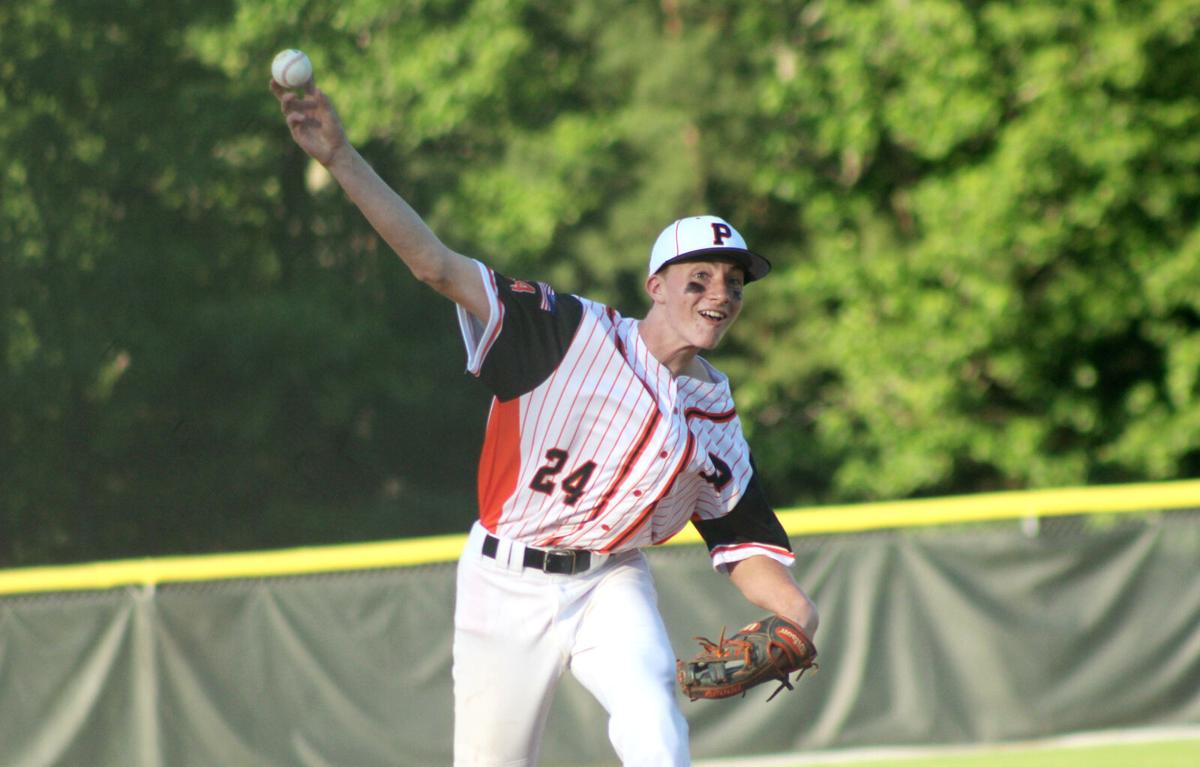 HENRICO -- Matthew Layman pitched a complete-game shutout to help his Powhatan Senior All-Stars advance past Central Chesterfield 7-0 and into Thursday's 7 p.m. elimination round of the Virginia Little League District V semifinals.
Layman scattered five hits and three walks across 88 pitches in seven scoreless innings. He threw strikes, forced three infield flyouts - including two back-to-back with the bases loaded in the third inning - and let his defense make plays behind him. He added two strikeouts.
Layman also helped his case by smashing a two-run base hit into left-center field in the sixth inning.
Dylan Trevillian and Luke Burkhart got Powhatan out of the bases-loaded jam in the third when: Trevillian, from third base, hustled in fielding a groundball and zipped it to first; and Burkhart went low and extended to make the catch in time, completing the clutch 5-3 play.
Powhatan's bats slowly grew the team's lead over the first five innings before rocketing away on 4 runs and five hits in the sixth.
Powhatan quickly went ahead 1-0 in the opening half-inning when light-footed lead-off batter Andrew Shiflett doubled and scored off of William Karanian's sacrifice fly to left field.
Karanian showcased his own speed in the fourth when he reached first base on an infield single hit to the shortstop, stole second, sprinted to third on Trevillian grounding out to third, and came home for the 2-0 lead off of Gradie Mingee's sacrifice fly to right field.
Donald Richardson made it 3-0 when he clocked a low line-drive single into right-center, then scored off of Ryan Ragland grounding out to third.
Shiflett, Karanian, Trevillian, Layman and Luke Burkhart all had hits in the sixth.
Shiflett hit two doubles and scored twice, Karanian batted 2 for 3 with 2 RBI and scored twice, Burkhart batted 2 for 3 with an RBI and scored a run, Trevillian had a sixth-inning base hit to shallow center field and scored a run and Richardson had his fifth-inning base hit and scored a run. Mingee and Ragland each had an RBI.
Central Chesterfield left eight batters on base.