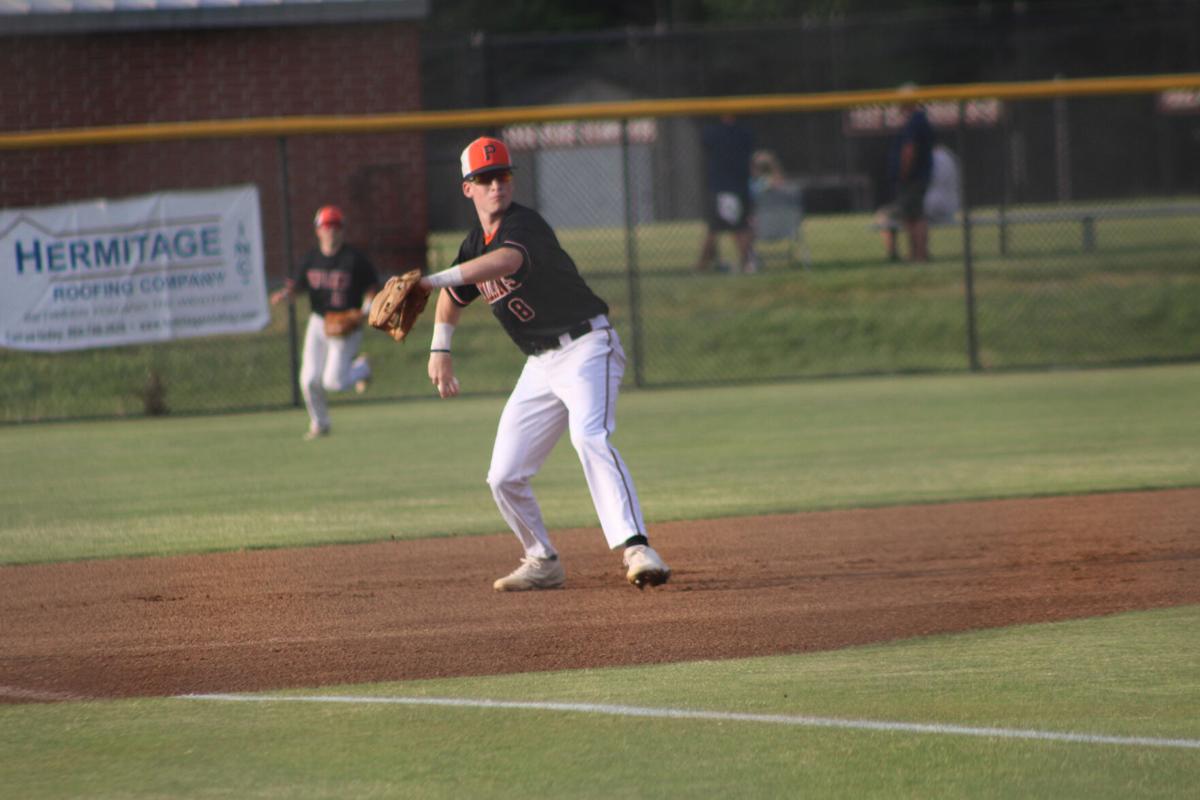 Powhatan's junior-heavy baseball team continued to roll on Tuesday, grabbing a 3-0 lead in the top of the frame en route to winning 5-3 over hosting Manchester.
Powhatan head coach Gregg Conner praised the pitching and said they "swung the bats well...played really good defense" and had timely hits. 
"That was a good win - good team win," Conner said.
Thomas Robinson shined in the cleanup hitter spot as he batted 2 for 4 and brought in teammates Josh Boelt and Andrew Cheatham on his line-drive single to center field for a 2-0 lead in the top of the first. He would also score that inning off of a hard-hit groundball single from senior Connor Woodel.
Cheatham grew Powhatan's lead to 4-1 with a second-inning RBI double that brought home senior Stone Talley, who batted 2 for 3, hit a double and walked in Andrew Shiflett with the bases loaded in the top of the seventh.
Woodel was sharp on the mound, earning the win as he scattered five walks, one hit and a single run (none earned) in five innings pitched. He added three strikeouts.
"Connor's been going at it every game and giving us five innings or so, and putting us in a position to win," Conner said.
After Powhatan surrendered two unearned runs in the bottom of the sixth, junior Chase Gayness stepped onto the mound and limited Manchester's batters to three hits, no runs and one walk over the final two frames.
The Lancers loaded the bases on two of those hits and the lone walk issued by Gayness against one out in the bottom of the seventh - the final half-inning of regulation - but Gayness sat down the next batter on straight strikes, and the final batter hit a fielder's choice groundball to Robinson at third base. Gayness overall struck out three batters.
The win followed up the Indians' 4-3 triumph over Midlothian, making it back-to-back wins for the junior-heavy unit against its new Dominion District opponents.
"We've got a young team and we're playing these guys for the first time and we're kind of feeling our way along," Conner said, "and trying to make them understand they belong."
Powhatan will look to bounce back from a 7-1 setback to Cosby with Wednesday's home finale versus L.C. Bird at 6 p.m.
"It's nice playing good competition every day and it's really nice playing people close," Conner said Thursday after the game against Cosby. "We're learning along the way, we're having some ups and downs like anybody, but for the most part, we're playing pretty well. We had a bad day today, but for the most part, I'm happy with how we're playing."