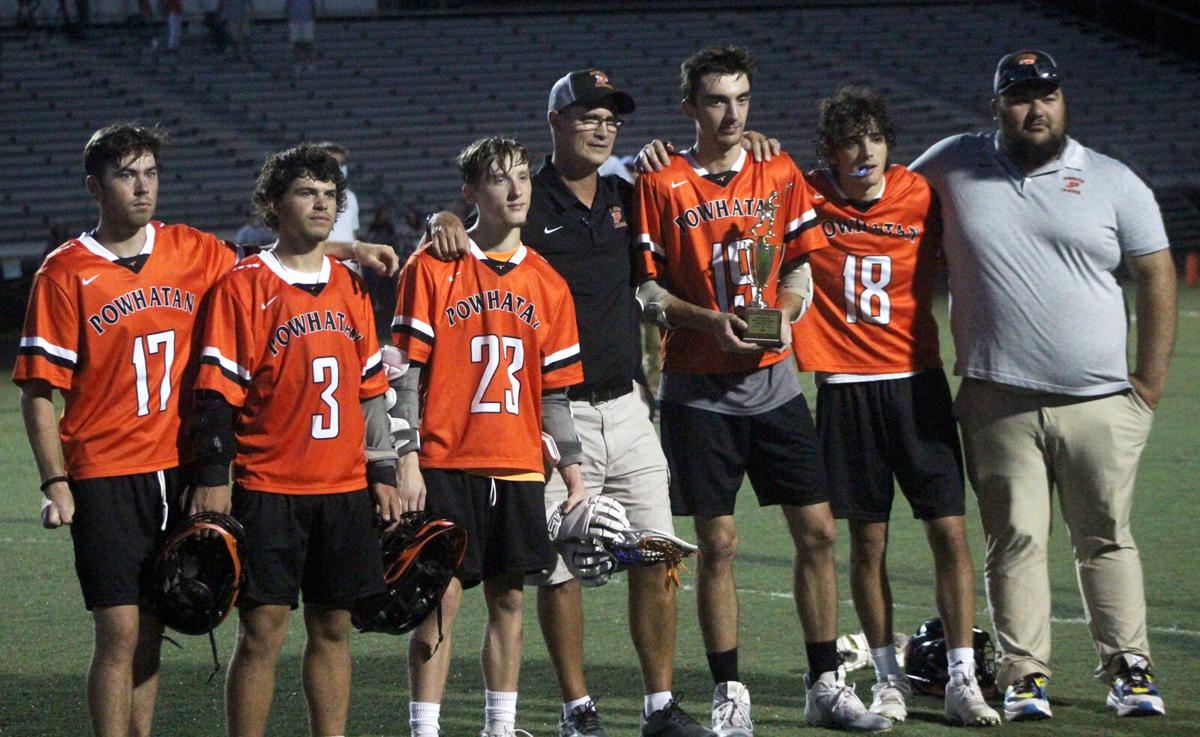 CROZET --While their season ended in Thursday night's regional championship game that saw their Western Albemarle opponents celebrate a 12-6 victory, the Powhatan Indians - through reaching the Class 4, Region A final - raised the bar following the conclusion of the young boys lacrosse program's fifth full year on the VHSL varsity level.
"It means a lot - it's really nice to see the guys get to this point, because I've known how hard they've worked, and it really makes it feel good that the guys have truly bought in to what we're doing," said Powhatan boys lacrosse head coach Joe Niles. "We've built a really good culture, and it's not just one player getting us here. It's a whole team effort, and so that's what's really nice...it's Powhatan Strong. We're a community, we play like that. It's very, very exciting.
"It's sad as I hate to lose games, losing's never fun," Niles added, "but at least getting here and getting the opportunity to play is one thing."
And Powhatan got to once again see a team like Western Albemarle, enabling the team's projected returners to glean valuable experience when it comes to competing in the playoffs against powerhouses like Western or Atlee, the latter of which will be moving down from Class 5 to Class 4 next season.
"I'm excited about next year; we're going to have a tough schedule next year, but we've got a very talented team, and we're only going to get better," Niles said. "We're going to keep working hard and we're going to see what we can do next year, and hopefully we'll be back here and win it."
Rising junior Paxton Sloan led Powhatan in goals scored with 2, and rising sophomore Luca Blevins, rising junior Connor Walters and Class of 2021 graduates Chase Mahaney and Brandon Palmore each added 1. Powhatan closed the year with a final record of 7-4 and earned its first-ever playoff win last Monday in the Class 4, Region A semifinals at home versus Monticello.
Niles in the regional semifinals spoke to wanting to get this game for his seniors, and all of the team's Class of 2021 graduates - Mahaney, Palmore, Andrew Bastiaensen, Ryland Davis and Nate Gray - contributed offensively and/or defensively to Powhatan's efforts in the regional final.
"The seniors really lead the team," Niles said. "They understand the culture. They've been with the program for four years. They started as freshmen, they've come up, and that is really nice because it transposes itself on to the younger guys, and it just feeds itself down, so it's really important. I'm very proud of them, and they represented Powhatan really well."