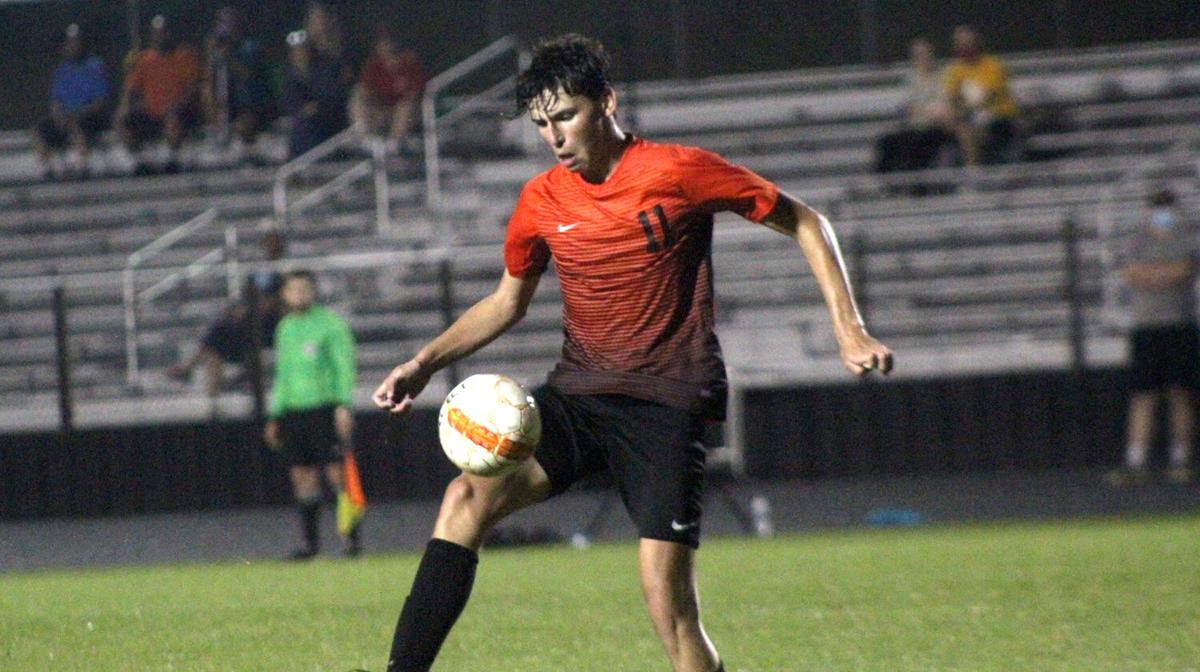 POWHATAN – Powhatan's boys soccer team continued its early stretch in the tough Dominion District with home games against Clover Hill and James River this past week.
The Indians tied the Cavaliers 4-4 before taking a 6-0 setback to the Rapids.
"It's top-class with this district, and credit to them for just having very organized teams. We saw two very quick teams, very methodical teams, and they brought it," said Powhatan head boys soccer coach Willie Miles, "and we're striving to bring that as well; that being said, it's just a new reality for us, and we have to keep working even harder, being the new guys on the block.
"We are still striving with a lot of things within ourselves that I believe is a good product, and I think it is a good team," Miles said. "We just have to click a little bit better as a unit in the moments that we cannot be frantic."
In last Tuesday's game against Clover Hill, junior and UVA commit Parker Sloan led the way with 2 goals, and young players Connor Nickerson and Fischer Daniel scored 1 each. Daniel also set up the goal that was made by Nickerson, and Daniel's goal was set up by Paul Bonner.
"It's a very young team, nine sophomores contributing off the bench," Miles said of his Indians. "Just trying to just mesh them together, and leadership from Parker, from Zach Shelor, from Carter Hubley, from Keegan McCullough has been there."
Despite Thursday's setback to James River, Miles noted that there were about 25 minutes where they tried to build up and build around, whereas. in spite of finishing for goals, they only did that for about 11 minutes versus Clover Hill. He did, however, point to the possibility that they could've eliminated 3 of the 6 goals scored by the Rapids had they defended some of the corners better.
"We have to win some 50/50s and we have to truly step when we need to step," Miles added. "We have to keep working within. We can't stop."
Powhatan (1-2-1) looks to keep working from here with six games left in the 10-game regular season. The Indians will play two 7 p.m. road games this coming week against Monacan on Tuesday and James River on Thursday.
"We can't lose focus of what we need to achieve, even with these type of results," Miles said. "We're going to just keep striving in this very tough conference. They know what to expect. They know how to play their style. They just have to keep it all together, because it's not stopping.
"Even in results like this, our heart is still here," Miles said, "and our heart will continue to be here throughout the entire season."