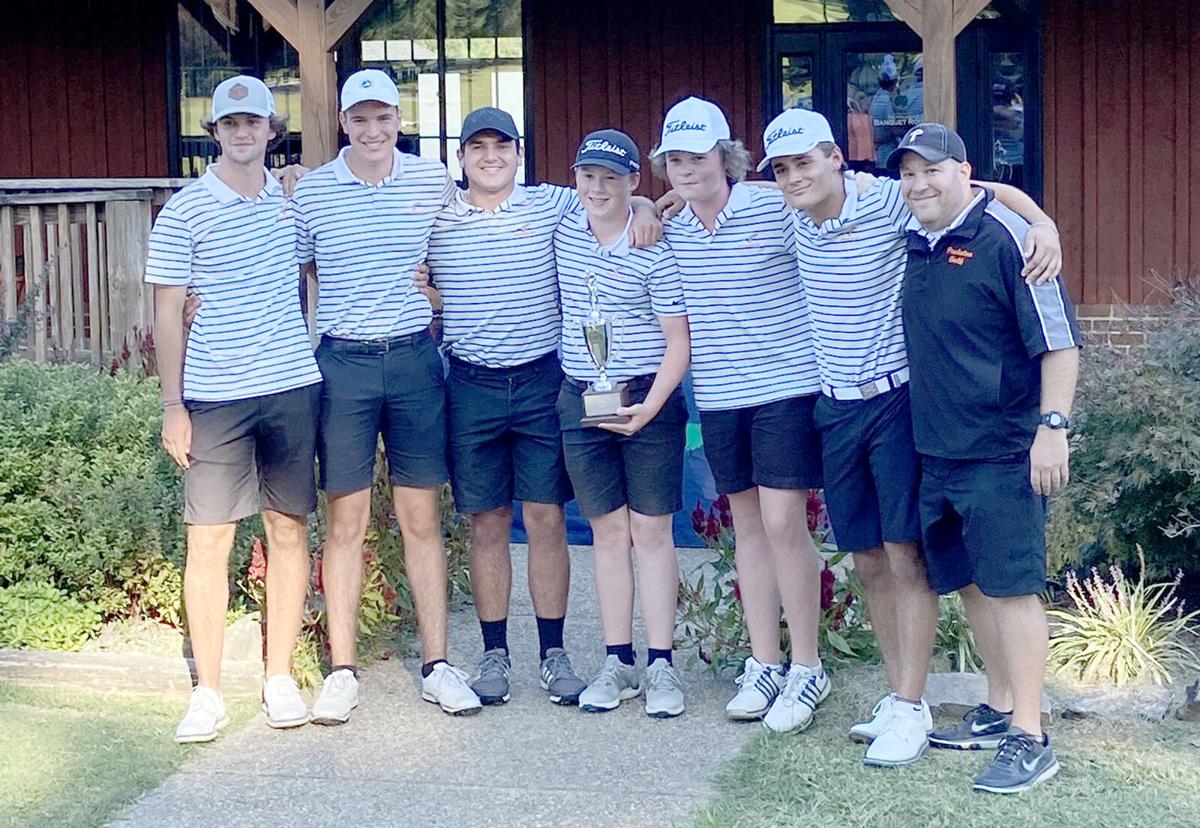 For head coach Chris Leech, things had come full circle.
He was an assistant the last time that Powhatan golf had made a state-tournament run in 2013. He took over as head coach the year after.
He's now getting to helm the team in its 2021 state tournament appearance after the golfers earned Class 4, Region B runner-up honors at the end of this past week's two-day tournament at The Hollows.
This year's efforts in regionals also mirrored Powhatan's road to state runner-up honors. Just as the 2013 Indians had to win a playoff to take second, the 2021 team bested Patrick Henry for second place at regionals when Jack DeBord sank a par putt on the playoff hole.
"Just seeing the excitement and joy in the kids' eyes brought back a lot of good memories," Leech said.
With the upcoming state tournament, Powhatan will look to put the exclamation mark on what has been a fantastic fall season, featuring a consistent run of 9-hole scores in the 150s.
"The guys have shown this type of potential the entire season," Leech said, "so I'm very happy with how things have gone."
The regional tournament also showed how deep Powhatan's 2021 golf team is.
"Everyone in the lineup has the capability to post a low score and that happened here at the regional tournament as well as in district play," Leech said. "If somebody in our top four had a rough day, we typically had someone in the 5 and 6 spot come in with a good round that we could use."
All six golfers played a role in the playoff victory.
"Brandon Washburn continued being the fighter that he is and made a great bogey save. Hans Rehme was our most consistent golfer the entire tournament and continued that play in the playoff. Conner Hedgepeth bounced back from a rough first day and put up a great number that second day and also remained calm as can be for a freshman in the playoff," Leech said. "Luke McDaniels made a clutch birdie on the last hole that we now know got us in that playoff. Adam Camp continued to be our emotional leader and supported the team both days and in the playoff. Jack DeBord had a rough day on the course Thursday, but I knew he wanted to redeem himself, and did so with that great par to help seal the playoff victory.
"It truly was a team effort," Leech said, "and everybody deserves credit."
Washburn individually finished fifth overall with a two-day score of 154, and Rehme rounded out the individual top 10 with a score of 157. DeBord shot a 162, Hedgepeth a 166, McDaniels a 170 and Camp a 183.
The Class 4 state golf tournament will take place Tuesday, Oct. 12 at Glenrochie Country Club (200 Clubhouse Way) in Abingdon. First group tees off at 9 a.m.