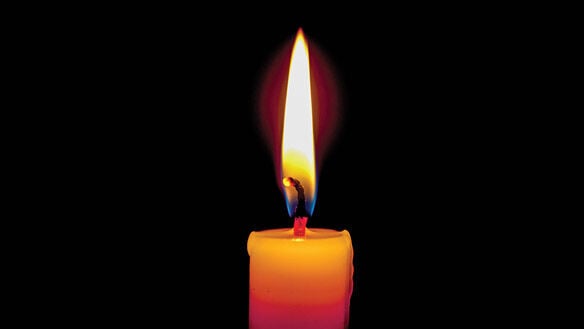 POWHATAN – The Powhatan Anti-Racism Coalition recently held a vigil in honor of the late Breonna Taylor to give members of the community an opportunity to express emotions stemming from recent developments in the Kentucky case that has impacted the entire nation.
The recent news that no officer who took part in the March 13 raid on the Louisville, Kentucky apartment where she lived had been charged in Taylor's killing led to outrage by people across the country and both peaceful and violent protests. A grand jury indicted a former Louisville detective for three counts of felony wanton endangerment for blindly firing 10 shots into Taylor's home. None of the other officers involved in the incident were charged.
Organizers of the Powhatan Anti-Racism Coalition (PARC), a nonprofit that formed this summer, decided to hold an online vigil on Sunday, Sept. 27 to create a space for people to come together and process the multitude of emotions that have boiled to the surface in recent months, said Dr. Marlene Cooper-Cravey, president of the group.
"Throughout the week leading up to the event, many members of our community voiced both anger and frustration with the case. As a group, we decided that holding a vigil would help us to unite as a community in the wake of this tragedy," she said. "We hoped that this vigil would provide a platform where we could lean on each other as we processed the myriad of emotions that we have been feeling. We are so incredibly grateful for the community leaders and members who joined us that evening to share and reflect with us."
During the vigil, which lasted about 50 minutes, PARC invited 10 speakers to share reflections and poems communicating their emotions. In different ways, they expressed heartbreak and anger over not only Taylor's death but the larger issue of racism in the nation.
The culmination of the event was a moment of silence and lighting of candles to remember Taylor.
DaLynn Prince-Jones of Powhatan said she agreed to speak at the vigil to express her hurt, pain, confusion and exhaustion as she feels that the "judicial system has once again let down the black community." While referencing situations going on around the nation today and in the past that make her feel like black people's lives are not valued enough, events that have happened this year in Powhatan show it is not exempt from these issues, she said.
"I have spent the last 28 years of my life in Powhatan and I used to be so proud to be from a community that always came together and loved one another," she said. "But this year alone I have seen a major divide with board of supervisors stirring up trouble in our school system and never being held accountable; back and forth on social media regarding confederate flags and Black Lives Matter, and to also have someone in our very own community lie that they were beaten and robbed by a black couple, just to then turn around and say that it never happened. That last situation alone could have started a race war in our very own community and put so many black lives in danger."
The hatred she has witnessed this year makes her question not only if her life matters to some in the community but the lives of her children, including her unborn baby, Prince-Jones said.
"What if what happened to Breonna Taylor happened to myself in this community? Would I have people fight for justice for me or would they try to lie or dig up things from the past to try to justify my killing," she said.
Hope may be difficult to hold onto right now, but "we have been through worse as a country, we have been through worse as a people. But we survive, we persist, we push forward," said Sen. Jennifer McClellan, D-Richmond. She urged those listening to put their pain into action through criminal justice reform, police reform, and legislation to help make the Commonwealth a better place.
"We have come a long way as a country, but we still have a long way to go. If we give up hope, if we stop fighting for justice, then there will be no change, there will be no justice," she said.
Dr. MarQuita Carmichael Carruthers spoke to the pain of black mothers who are "weary of burying their children and being asked to swallow the lies." When she was first asked to share that grief and pain in the vigil, Carruthers said she found herself asking if her pain would be "used for performance."
"To ask black women to bare our souls, to express how we are feeling about all that we are being asked to endure on a daily basis in addition to those microabrasions we get anyway, I would ask this question of every person on this call who is not a woman, every person who does not identify as a black woman," she said, addressing the people on the Zoom call. "I would ask you to think about just how horrific you would feel, how heartbroken you might be, if George Floyd was the name of your child? How would you feel if George Floyd was the name of your husband? How would you feel if George Floyd was the name of your father and you happened to turn on the news and see your father crying out with his loud and last voice?"
Rather than reading a planned statement, Ebony Brown read an original poem that in part asked the question, "How do we continue to have to tell mothers that their child's only sin was the color of their skin, And for that reason alone their life didn't mean enough to defend?"
Lisa Thompson reminded those listening to the call that although they may be feeling frustrated, angry, isolated, alone, or like they don't know how they will continue to put one foot in front of the other, "You were created for a time such as this."