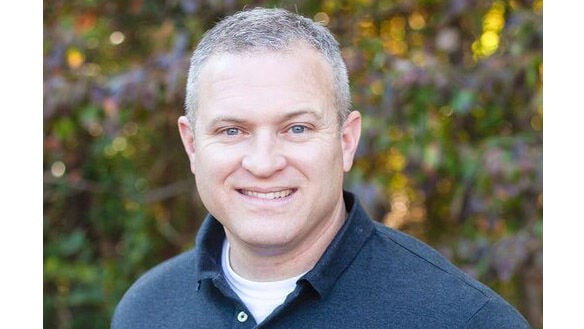 POWHATAN – The Powhatan County School Board voted unanimously today to appoint the Rev. Dr. James Taylor III as the interim representative for District 4.
During a special meeting the board held on Friday, Sept. 10, the four members chose Taylor out of four candidates who put their names forward for the interim position. With this appointment, Taylor was expected to serve in the seat beginning Tuesday, Sept. 14.
Taylor will serve as interim until a special election to fill the vacant District 4 seat is held on Feb. 15, 2022. The winner of the special election will fill the unexpired term ending on Dec. 31, 2023. Circuit Court Judge Paul Cella approved the date requested by the board in a writ of election issued on Aug. 12, 2021.
Taylor's application was reviewed by the school board along with submissions from Jennifer Cabaniss, Tammie Woodson, and Connie Thompson.
Valarie Ayers, who represents District 3, said it was a difficult decision for the school board to choose the interim because all of the candidates were "highly qualified and all seemed like they would do a very good job."
"Our board debated on it. Of course we all had different opinions, which is fine, but we knew we had to come to a consensus in order not to send it to the judge, because we all were very committed to making that decision," she said, adding she looks forward to working with Taylor.
Susan Smith, District 2, also said she looks forward to serving alongside Taylor until the special election decides who will hold the seat for the end of the term. She said that as a candidate, he seemed the most like Joe Walters, whose vacated seat he is filling, bringing "a calming demeanor and unity, hopefully."
Taylor moved to Powhatan in September 2015 with his wife, Kara Taylor, and their three children. All three children are Powhatan County Public Schools (PCPS) students – one in middle and two in elementary schools. He has been the senior pastor of Red Lane Baptist Church since he came to the county but has been involved in ministry in various pastoral positions for more than 20 years.
Upon learning the school board had chosen him to fill the vacant seat for the next five months, Taylor said he was grateful the school board entrusted him with the seat in the interim period and the feeling was "coupled with the weight and responsibility that comes with it."
"That weight – I immediately began to feel it. This is actually real, so I've got to learn a lot. I don't operate in the world of education, so there is a lot I've got to learn," he said.
School board meetings in recent meetings have been well attended but sometimes especially long and tense as the members wrestled with topics that resonated heavily with the community. Although he has been involved in the school system in different volunteer roles as a parent, Taylor said he was one of the many citizens that only started coming to meetings in the last few months and paying closer attention to what was happening.
When Walters resigned from the school board in July, Taylor said he felt he could either try to help or sit on the sidelines and do nothing. He acknowledged it is probably not the best time to jump into being a board member, "when it is all very contentious and everybody is paying attention, but that is the sole reason I was paying attention."
"One of my things I felt this summer, at least what I heard people saying, was they don't feel like they are being listened to. That is probably on all levels but the school board as well. I kind of felt that way almost myself – almost powerless – so here is an opportunity for me to engage, try to be a source of change and guidance and also at the same time be someone who could listen to the people who are paying for all of this," he said.
While Taylor said he doesn't want to go in with a set agenda, he does have thoughts about the way things have been going and he did take the role partly so he could ask pointed questions, especially about some of the mandates being pushed by the state. He said he wants to focus on listening to the cares, concerns, and experiences of District 4 constituents and providing them with a voice on the school board.
"I also want to ask questions of the administration regarding a wide range of issues that I believe are important to people in Powhatan. I want to know which issues can and should be pushed against," Taylor said. "Powhatan has a distinct culture, and I plan to work at representing that perspective. I am not in favor of following a precedent handed down from somewhere else that does not reflect the beliefs and values of our community."
Taylor hopes asking those questions will give him a better understanding of "what is really best for our kids."
At this point, Taylor said he does plan to run in the Feb. 15 special election.
Interested candidates have until 5 p.m. on Friday, Dec. 17, 2021, to submit all of the required qualifying paperwork to the Powhatan Office of Elections and Voter Registration. Candidate packets and information can be requested by interested candidates by contacting Karen Alexander, director of elections, at 804-598-5604.