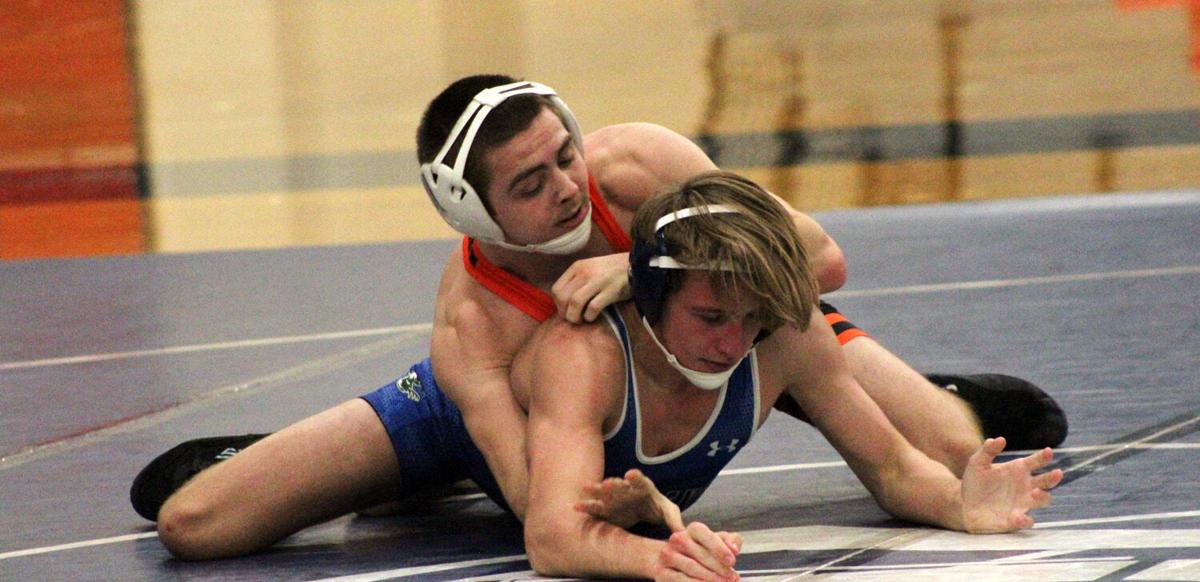 POWHATAN - No matter how this winter season ultimately ends up going, Sean Hall's standout wrestling career will continue into college.
The Powhatan High School senior and four-year varsity wrestler this past fall committed to attend and compete for the new wrestling program at Roanoke College.
"It feels good," Hall said of making his commitment. "Obviously we aren't really sure about the season, so I'm happy to know I'm definitely wrestling in college."
Hall has known the head coach, Nate Yetzer, since he was in fifth grade, and one of the coaches had wrestled with Hall's former teammate, PHS Class of 2019 alum J.D. McMillin, at Ferrum.
Hall will likely wrestle in the 133-pound weight class for the Maroons.
"They want really good leaders and motivators," Hall said. "I feel like I can help with that a lot."
When they were juniors, Hall and his peers had to step up and lead a senior-less Powhatan wrestling program throughout the 2019-20 season. With that experience, he's used to being in that role.
As far as what he'll bring to the mat, Hall spoke to being tough on top and also to getting better with using his offense and not waiting. He added that he's worked on the bottom, getting up quickly and generally rounding himself out as a wrestler.
He feels that the school's small size will be good for him; he wants to be a chiropractor, so he needs that close interaction with his teacher, he said.
He also praised Roanoke College, surrounded by mountains, as a beautiful campus, and he pointed to the opportunity to partake in outdoor activities like kayaking near the school.
Hall has established himself as one of Powhatan's most accomplished wrestlers over the past three seasons. The three-time regional champion and three-time top-three state placer added championships this past winter in the Lee-Davis Holiday Classic, the Big Blue Invitational and the Arrowhead Invitational.
As far as the upcoming Virginia High School League season is concerned, all that's left for Hall to collect individually is a state championship. Provided the season is allowed to run to its conclusion in February, the two-time state runner-up will seek his first state title to cap his senior year of high school competition.