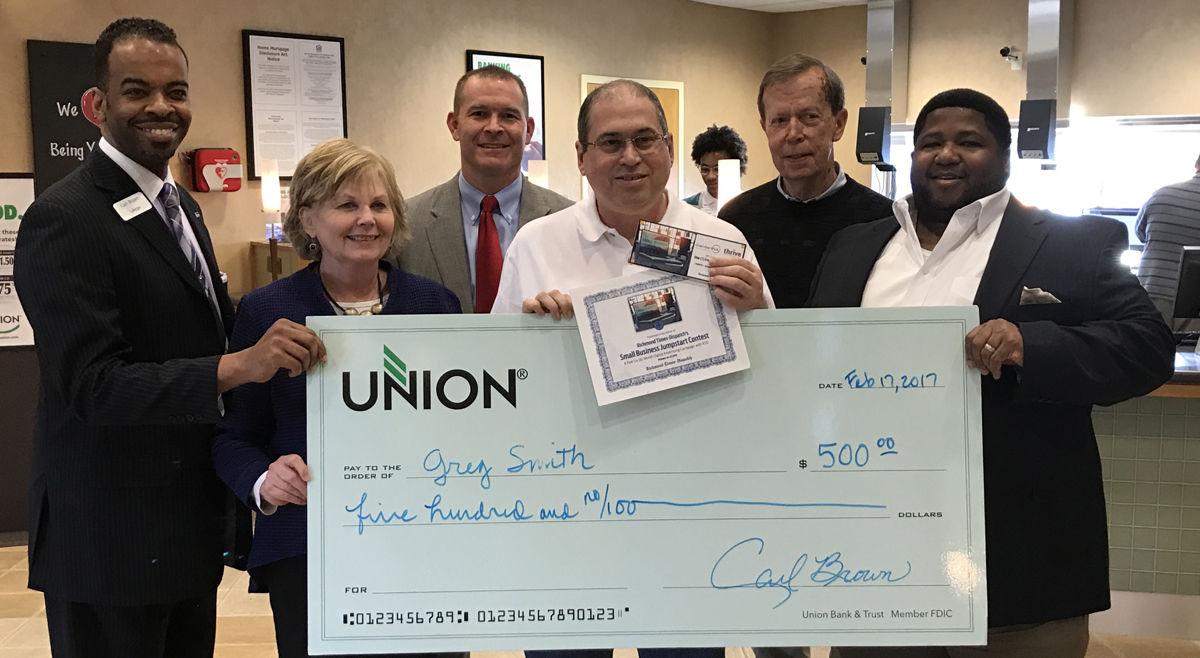 It was tough to select a winner from all of the outstanding entries to the RTD Small Business Jumpstart Contest, but we don't shy away from a challenge and were impressed by the numerous businesses rising up to meet consumer needs. Representatives from businesses across the region entered the RTD Small Business Jumpstart Contest in December 2016, vying for a prize package designed to give a boost to one promising business.
Each entrant provided information regarding the products or services offered by the business, the target market, and the consumer problem solved by the business. Three judges from the Richmond Times-Dispatch, SCORE and THRIVE reviewed all of the entries and evaluated the candidates based on uniqueness and viability of the product or service and thoroughness of the business plan.
Now the entries have been evaluated and the judges have made their decision.
Congratulations to the winner, Agile Writers, submitted by executive director Gregory Smith. He is excited to have been chosen and has already begun using his prize to accelerate his business goals. Smith received:
Free business checking account with a $500 deposit – Union Bank & Trust
A six month digital advertising campaign – Richmond Times-Dispatch
Admission to the one-day workshop on "How to Start Your Own Small Business" - SCORE-Richmond
A mentoring package – THRIVE
Congratulations to Gregory Smith, and thanks to everyone who entered the contest. Thank you to contest sponsor Union Bank & Trust, as well as our judges, Doug Carleton from SCORE and Greg Hofbauer from THRIVE.
About Agile Writers
Agile Writers teaches authors how to take the enormous task of writing a book and break it down into manageable steps to achieve the goal of completion. A software developer by trade, Gregory Smith developed the system based on project management techniques in the technology industry, and added his own expertise. This unique formula enabled Agile Writers to help dozens of authors complete and publish their works already and Smith looks forward to helping many more authors. Through coaching, seminars, and its first day-long conference, held in January, Agile Writers' objective is to show authors how to create content and get published.
About Thrive
The THRIVE Network is a program of ChamberRVA and the Greater Richmond Small Business Development Center. THRIVE offers one-on-one business mentoring to small businesses in the Greater Richmond region by connecting small business owners seeking advice with founders who are active leaders in their fields. THRIVE mentors provide ad hoc assistance with a wide range of topics including legal, accounting, financing, web design, online marketing, exporting and much more. THRIVE also partners with other local organizations such as SCORE that provide long-term business plan development services, classes and more. Visit www.LetsThriveRVA.com to meet the mentors and schedule an appointment.
About SCORE
SCORE is a national all-volunteer non-profit association that provides no-cost, confidential advice and mentoring to startups and existing small business owners throughout the Richmond region. SCORE mentors are all volunteers with significant senior executive and business ownership experience in a broad variety of disciplines. For more information visit the local SCORE website.
The 2016 Small Business Jumpstart Contest was sponsored by: