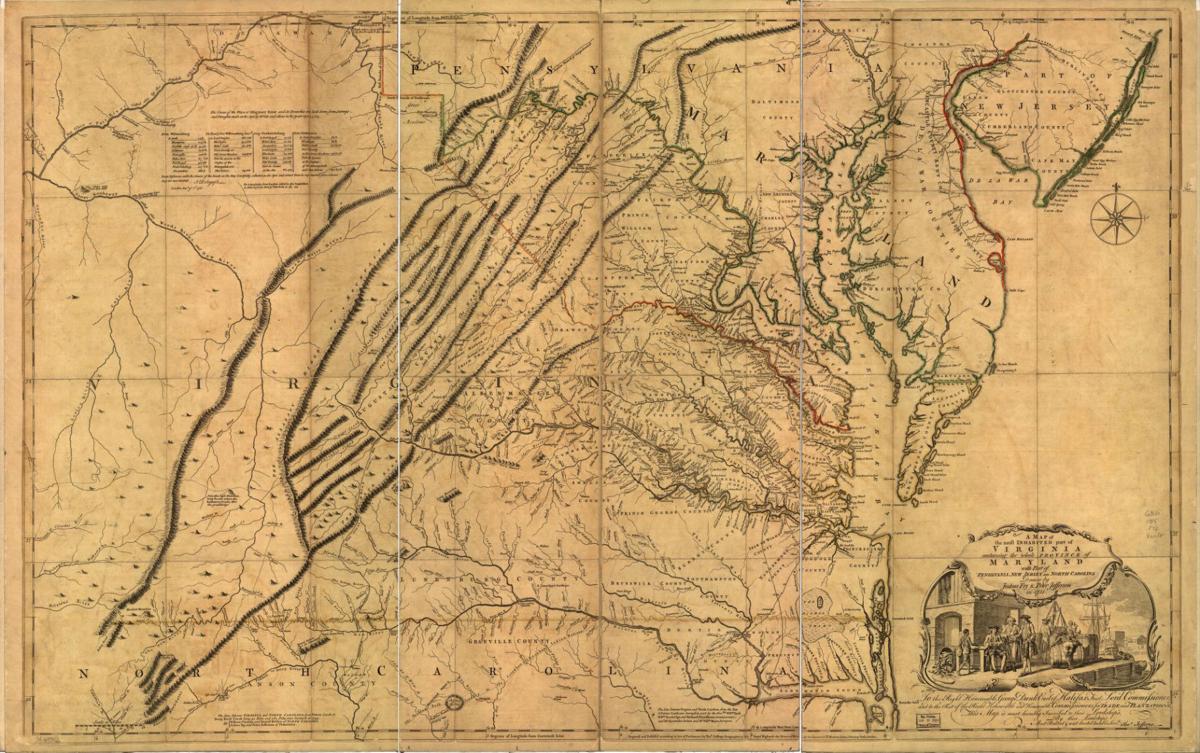 The Wilton House Museum highlights life in Virginia since the 18th century. Here, William Strollo, Wilton's director of education and public relations, outlines a notable map in our history.
Hanging in the Wilton study is one of the most important maps in Virginia history - one that highlighted colony borders, rivers and mountains and served as a resource for later cartographers.
Formally known as "A Map of the most Inhabited part of Virginia containing the whole Province of Maryland with Part of Pensilvania, New Jersey and North Carolina," it is more commonly referred to as the Fry-Jefferson Map.
The map was surveyed by Joshua Fry and Peter Jefferson (father of Thomas Jefferson); it was completed in 1751 and published later in London. The cartouche in the lower right corner depicts a dockside scene with English gentlemen, African-Americans loading hogsheads and a sailing ship in the background.
Maps such as this served multiple purposes in Colonial Virginia. Certainly, they functioned as an aid for traveling from place to place – looking closely at the map, this becomes clear becauase towns and estates dot the Virginia landscape.
But they also served to represent the affluence of the owner. The cost of the map alone reflected his wealth, not to mention the added cost he might pay to have his house included on the map.