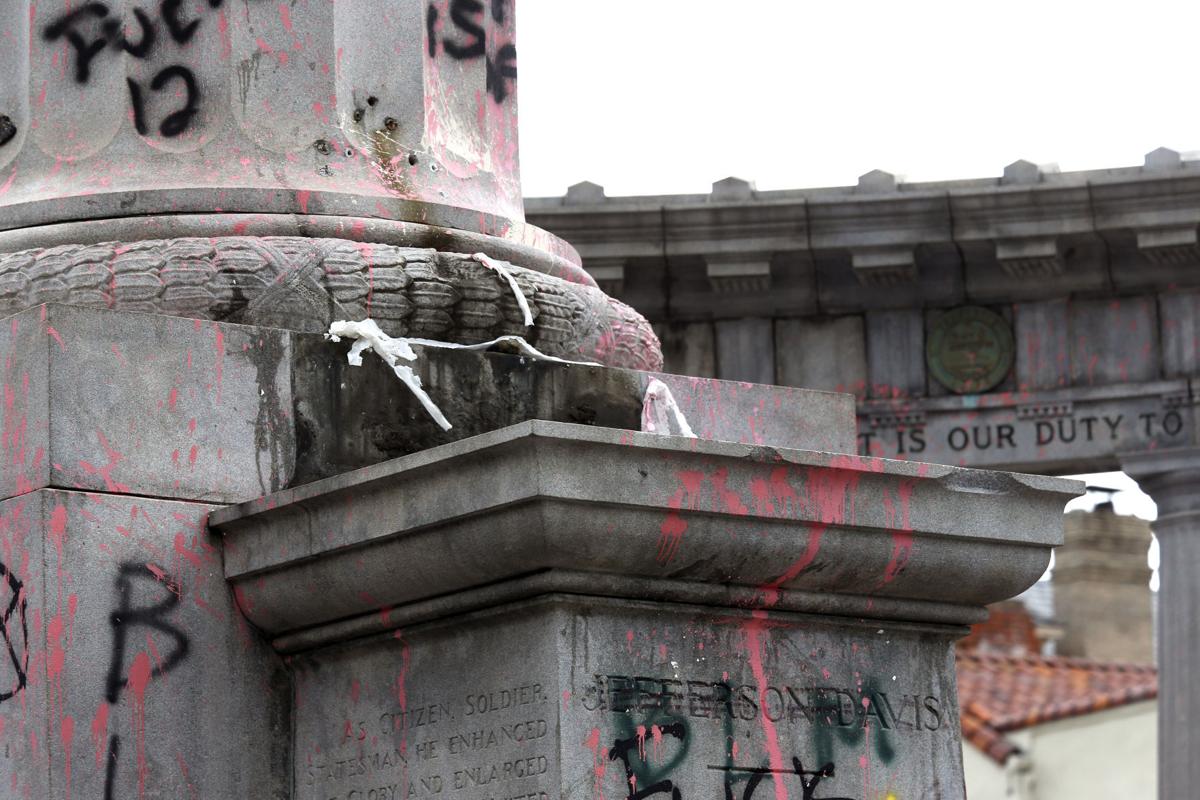 Christopher Graham, curator of exhibitions at the American Civil War Museum, notes how a Confederate leader influenced postwar narratives long before his statue arose in Richmond.
Jefferson Davis fled the Confederate capital of Richmond on April 2, 1865, and he began a journey that helped give rise to the mythical Lost Cause.
A month later, on May 10, the U.S. military captured the Confederacy's president in Georgia – he landed there after earlier stops in Danville and in North Carolina. Union troops brought Davis back to Virginia and incarcerated him at Fort Monroe in Hampton. He was indicted for treason.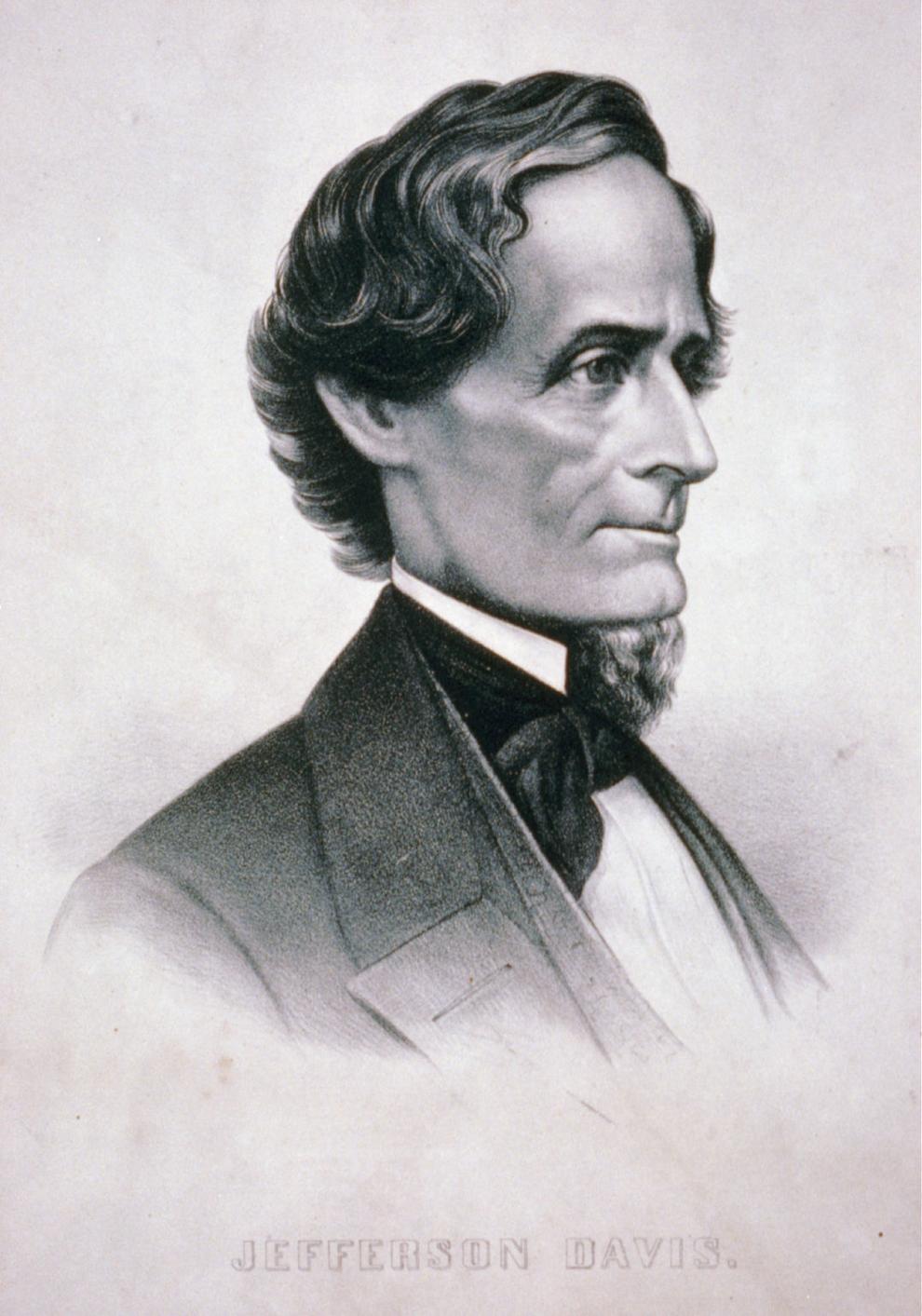 For several weeks, prison wardens kept Davis in chains, and they housed him in a dank gun enclosure for several months. But they ultimately transferred him to more spacious and healthier quarters in the fort.
Northerners howled at the apparent comforts. Davis had been a traitor and dishonorable rebel, they charged, and did not deserve his many visitors – or the gentle attentions of the prison's military staff.
By contrast, white Southerners gasped with outrage at what they considered mistreatment of their former leader. They considered Davis' chains the worst possible affront to a defeated, yet dignified, gentleman – this sentiment reflected their utter lack of self-awareness about the bondage endured by generations of Black men, women and children.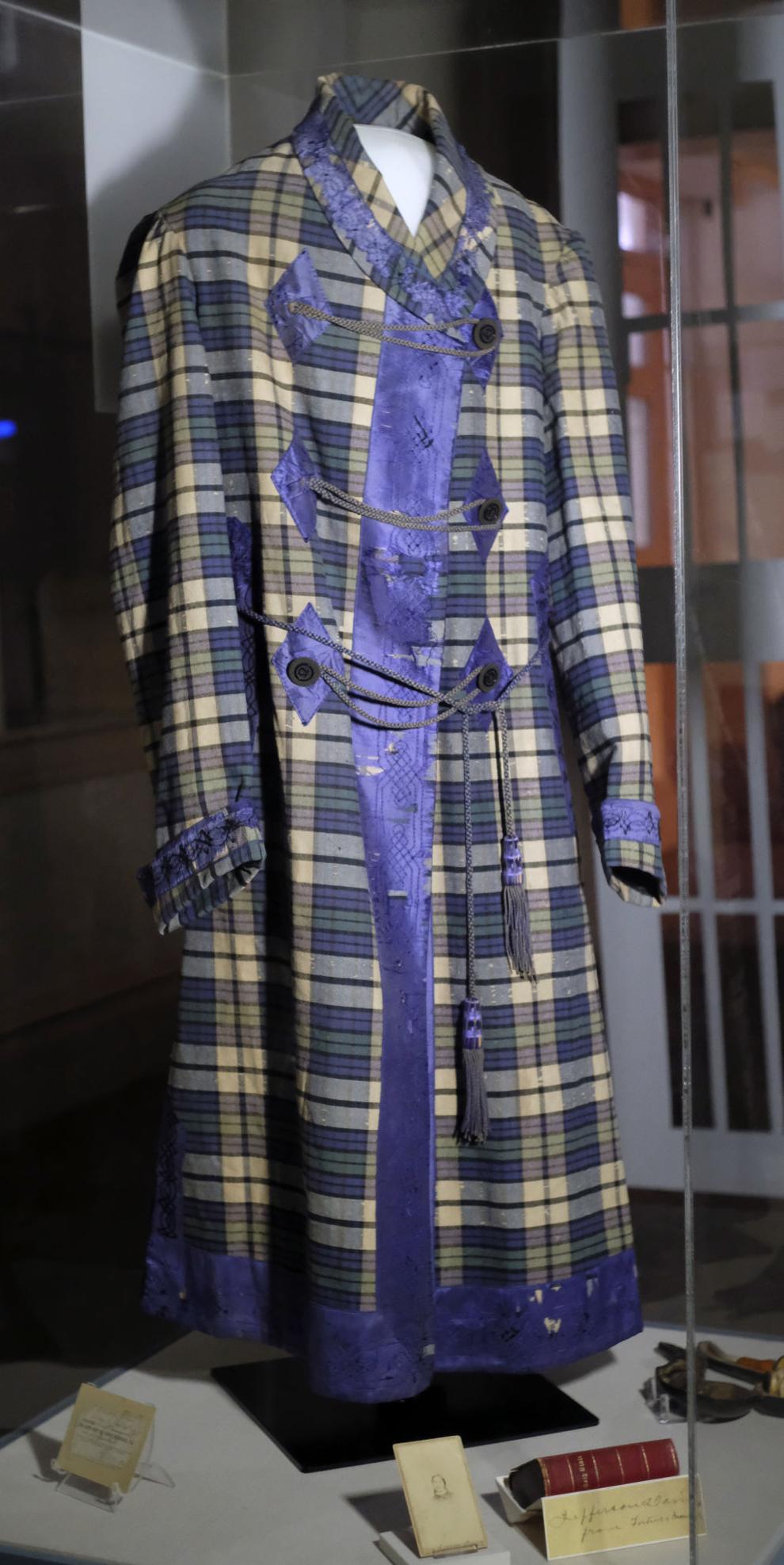 Many Southerners responded by sending comforts, such as clothing, furniture, food and drink. One was this satin and wool dressing gown, sewn by community effort at a fair in St. Louis. Hundreds of people reportedly threw stitches, including a 5-year-old child. (Missouri was admitted to the nation as a slave state but was an ideological battleground between North and South.)
There was considerable debate over how to treat Davis – and all of the South – in the aftermath of the war. Ultimately, Davis spent two years in prison but never faced trial: He was released on $100,000 bail in 1867, and late the following year, President Andrew Johnson issued a pardon and amnesty to former Confederates.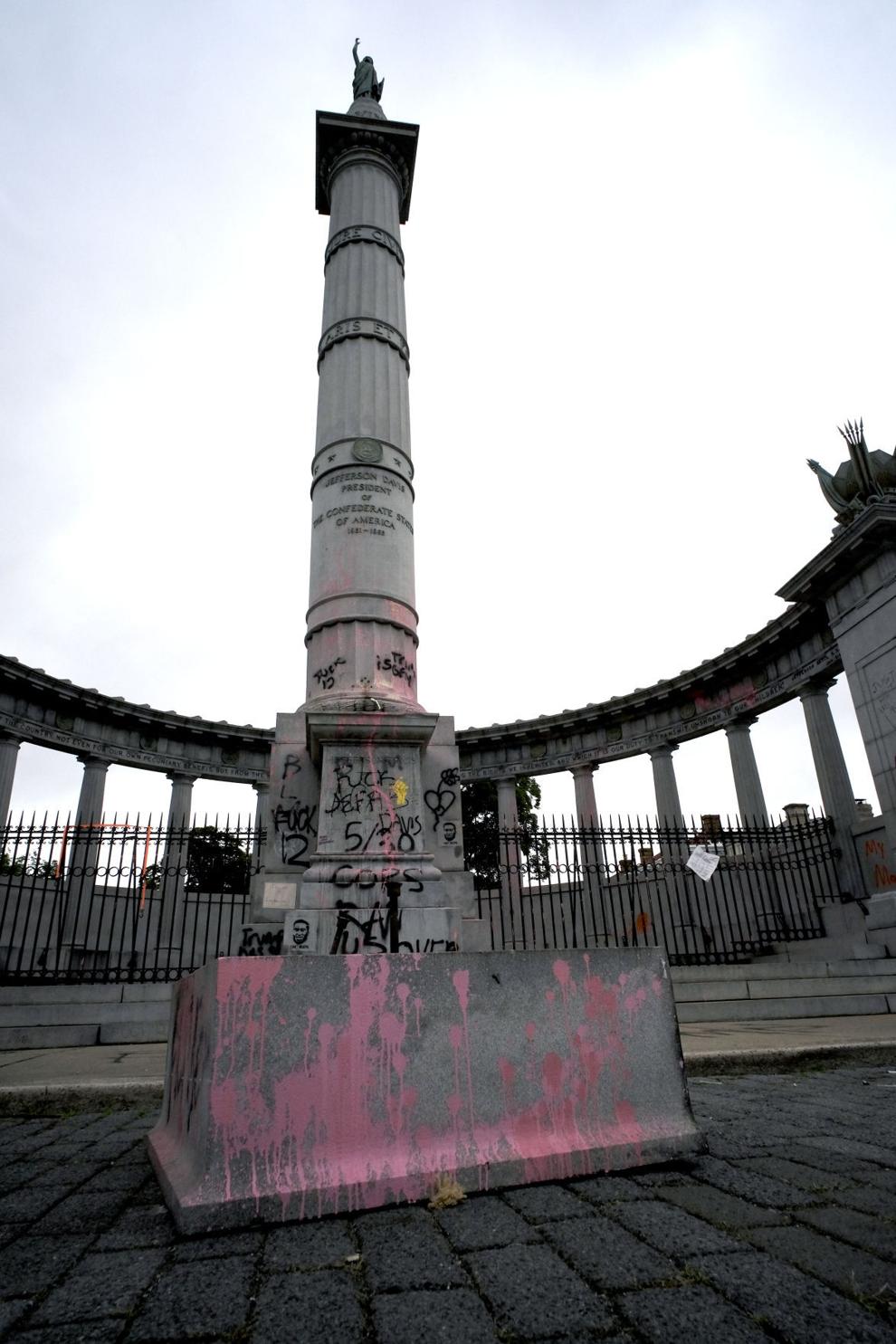 Though Davis had ended his tenure in Richmond as a relatively unpopular president, white Southerners saw in his alleged travails at Fort Monroe the signs of a man martyred on their behalf. They bristled at how Northerners condemned Davis as a cowardly traitor, and they set out on a lasting effort to promote not only his rectitude but the righteousness of the slaveholding republic he had led.
The installation of the Jefferson Davis memorial on Monument Avenue in 1907 represented their one-sided, Confederacy-glorifying way of refashioning Civil War history. But that Lost Cause narrative is being dismantled like never before: In June 2020, Davis left the scene again in Richmond – this time, when protesters yanked his statue from its lofty perch.