The RTD's Discover Richmond touches on history, people, food, culture, travel and more – the topics that help define our great city and region. Enjoy the journey!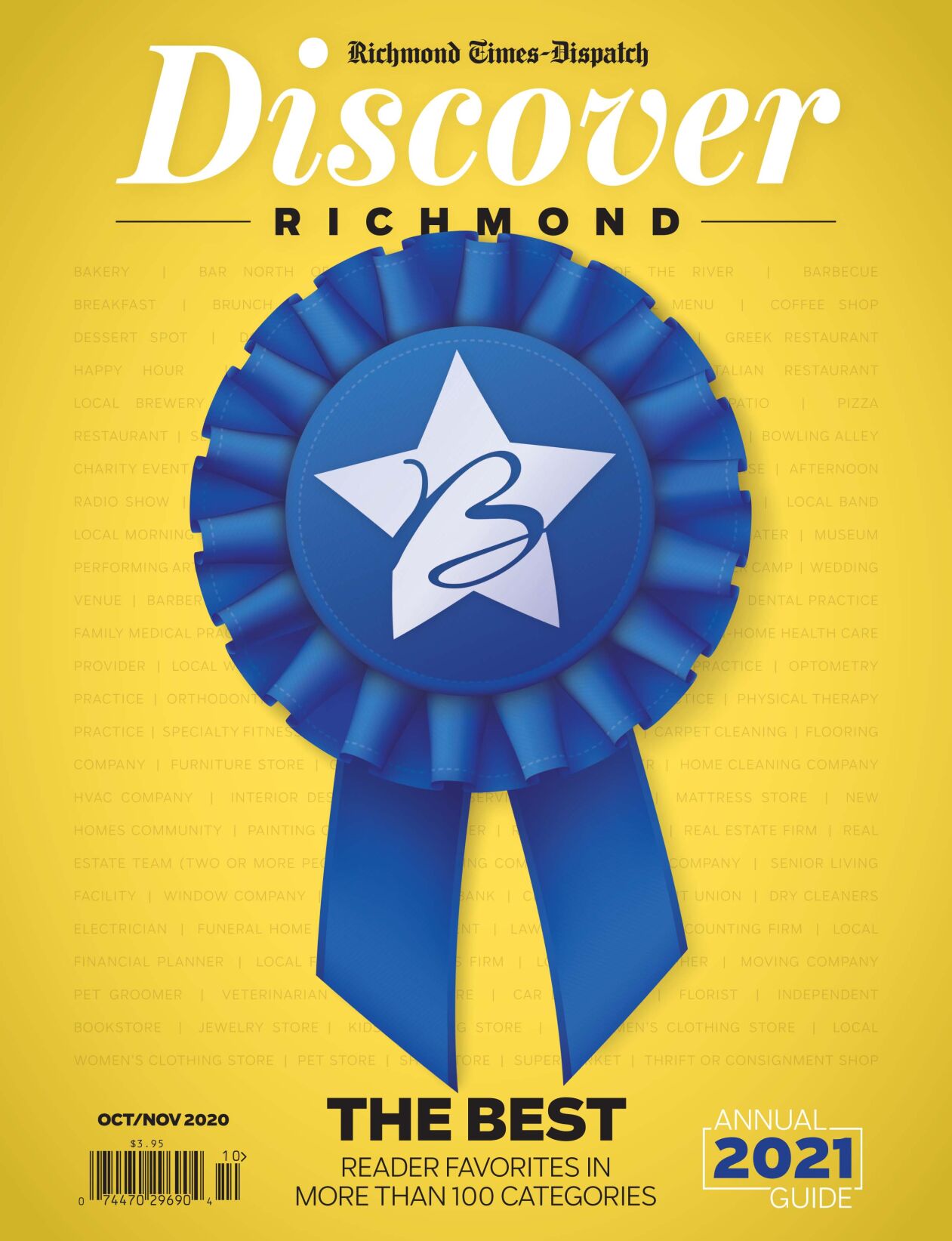 This year, we see our region's amazing features through the fractured lens of a pandemic. But amid the utter disorientation of 2020, Richmond has shown resolve.
Yes, it's painful to think about how our renowned food scene, cultural institutions and even our great outdoors have been undermined this year. These qualities are at the heart of the significant acclaim Richmond has earned in the past decade or more.
In other features:
But the strength we've built in this century will be the foundation that allows us to recover – hopefully in 2021, and hopefully with a healthy confidence in every sense of the term. So it's fitting that the focal point of this edition, an annual guide to the region's destinations and history, is our compilation "The Best," a rundown of favorite local businesses and culture as voted on by RTD readers.
You stepped up in droves to celebrate our local business community and more. In late spring and early summer, the RTD invited you to visit Richmond.com and identify your favorites in more than 100 categories. With more than 100,000 votes, you certainly chimed in – even if you haven't been able to enjoy them as in a typical year.
Our region has earned a lot of "best" designations in recent years. Here's to even more in healthier times ahead.

Current and past editions of the Discover Richmond magazine can be purchased at our online shop or by calling the front counter of our downtown offices at (804) 649-6261.
In the Spotlight: 2021 Annual Guide
2019 RTD Person of the Year Edition
Saturday, August 08, 2020
Mammy figurines. Lawn jockeys. And worse.
Pierson Geyer is a long way from a vacation.
Daniel Day-Lewis, Claire Danes, the list goes on: big-name actors who come to the Richmond region for film and TV production.
Hey Virginians, if you take a gallon of milk for granted, keep this in mind: Dairy farmers have no such luck. In 2019, the prices they received for their milk were the lowest in 15 years, according to the U.S. Department of Agriculture. The dairy industry has long struggled with lower demand…
When Ed Gale of Chesterfield County is asked to do a ceremonial dove release, no problem. Just don't expect doves.
As the coronavirus occupies our thoughts, the RTD's latest Discover Richmond magazine highlights a taste of local comforts – for now or in better times.
Mike Carroll still remembers walking through the front door and seeing the candy.
Monday, February 17, 2020
"The Kingfish" was doing a little celebrating at The Jefferson Hotel.
Kevin O'Donnell is special – the way the dodo was special.
History isn't written in stone, but along Virginia roads you'll find it emblazoned on familiar silver and black plaques.