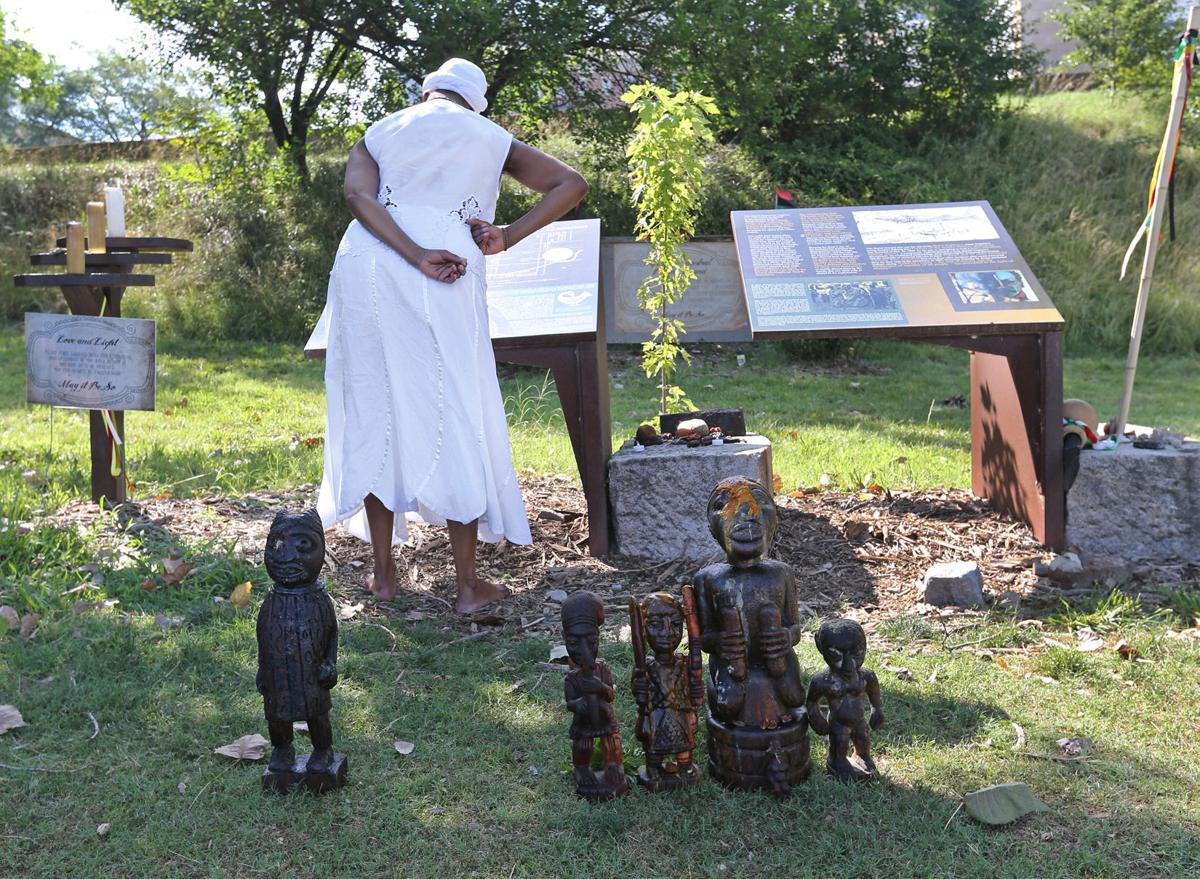 Richmond is slowly coming to terms with its past as a major slave-trading market. The Richmond Slave Trail, a self-guided walking tour of 17 sites, chronicles the trade of enslaved Africans to Virginia until 1775, and their shipment away from Virginia to other points in the Americas until emancipation in 1865.
The Richmond City Council Slave Trail Commission was established in 1998 to help preserve the history of slavery in Richmond, much of which had been destroyed, paved over or unacknowledged. The commission has overseen an archaeological assessment and excavation at the Lumpkin's Slave Jail site, erected a memorial to the slave trade and developed signage to commemorate it.
Manchester Docks: This site, along with Rocketts Landing across the river, made Richmond the largest source of enslaved blacks on the East Coast from 1830 to 1860.
Lumpkin's Slave Jail: The notorious "Devil's Half Acre," owned by Robert Lumpkin, was a holding facility and auction house. Two years after the Civil War, his widow, Mary – a black woman – leased the complex to an institution that would eventually become Virginia Union University, a historically black college.
Richmond Slavery Reconciliation Statue: Erected in a triangle along the former Wall Street, hub of Richmond's slave trade, it is identical to statues in Liverpool, England, and in Benin, West Africa, that memorialize the triangular trans-Atlantic slave trade route.
African Burial Ground: Beneath a hillside gallows where local enslaved blacksmith Gabriel was executed after the discovery of his elaborate plan of revolt in 1800, the unmarked graves of free and enslaved Africans were paved for a parking lot until grass-roots protests led city and state officials to reclaim the historic area. Now a grassy space of contemplation, the burial ground was just north of the heart of a slave-trading district that was the second-busiest in the U.S. after New Orleans.
First African Baptist Church: This church was founded in 1841 after white members of First Baptist Church sold the building to its black members, free and enslaved. The building now belongs to Virginia Commonwealth University.
Take the Maury Street exit off Interstate 95 South and turn right. Drive a mile until the road – now Brander Street – dead-ends. Turn left into the parking lot of Ancarrow's Landing/Manchester Slave Dock, the easternmost section of James River Park.