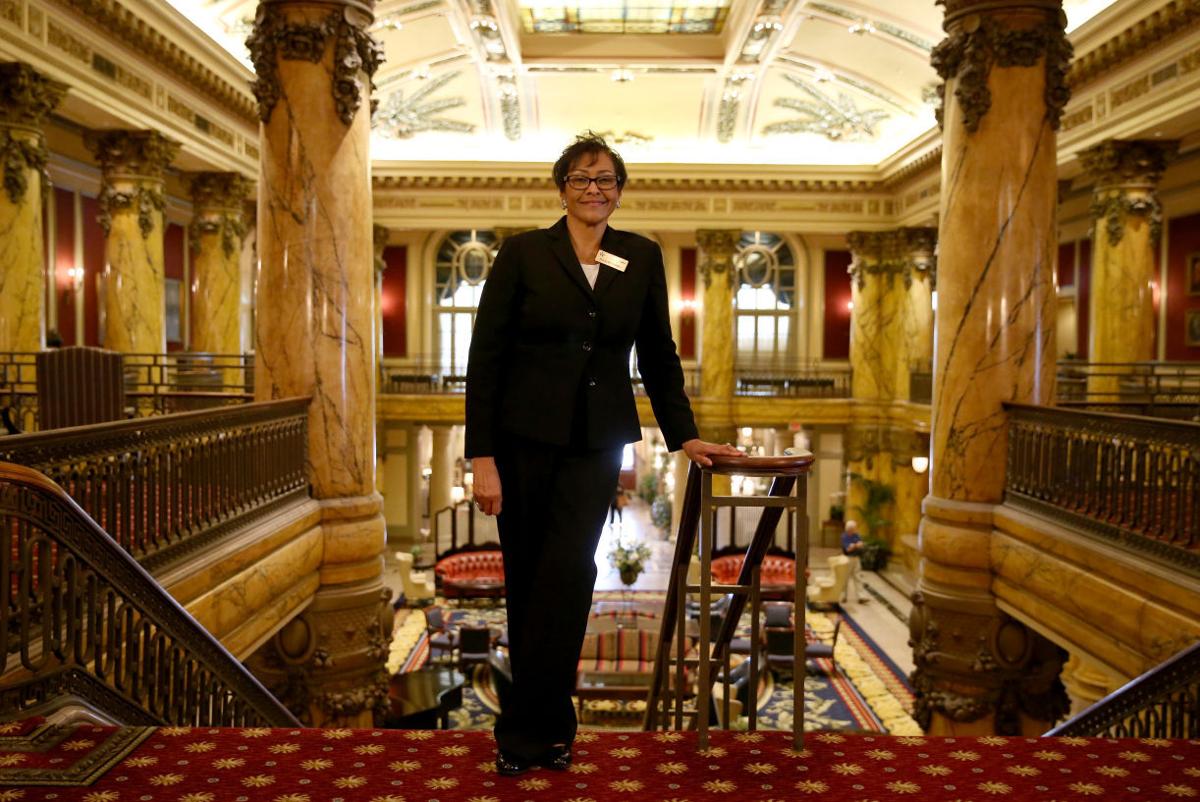 If the concierge knows best, no one in Richmond knows better than Jeanita Harris.
She has been helping guests at the Jefferson Hotel discover, and rediscover, Richmond ever since the hotel reopened in 1986. She was part of the preopening team back then, and she's never thought of leaving.
"Who wouldn't want to be at the Jefferson?" she said, seated in the main lobby beneath the stained glass dome and next to the life-size statue of Thomas Jefferson.
After a brief stint in communications, Harris became a concierge.
"I was a little nervous at first, but I quickly learned that being a concierge was my niche," the Chesterfield County native said. "I've always been a talker, and I have a good rapport with people."
Her favorite topic is her hometown. She's the kind of person who drives a different route to work every day, and she's quick to suggest to anyone who asks that the best way to learn a town is to get off the highway, open your eyes and look.
"This is really a marvelous town," she said.
When guests ask her, or anyone on her staff of four, what to do in Richmond, Harris said there's a stock reply: "How much time do you have?"
"There's so much to do and see here, from architecture to the river to battlefields to historic homes," she said.
The hotel offers guests one particularly up-close and personal way to experience Richmond: by bicycle. It keeps six on hand and checks them out.
Among Harris' favorite bicycle tours:
Down the hill to the American Civil War Museum at Historic Tredegar to see Richmond's past, then onto Belle Isle to enjoy one of the city's great playgrounds – and perhaps to dip a toe into the James River.
To Church Hill, particularly Libby Hill Park (entrance at 28th and East Franklin streets) "so you can stop and take in the view of the city and the river."
Up and down Monument Avenue "so you can see the fabulous architecture."
Into Hollywood Cemetery, because it has a great mixture of beauty and history, plus another spectacular view of the river. And her favorite ...
A visit to the grounds of the Virginia Capitol. "People tell me, 'I've been on capitol tours before,' but there's not another capitol like ours."
She said the tour of the interior is a must for anyone, visitor or not, and a walk around the grounds is worth the time, too. "They have the best tour guides."
For visitors who have seen those places, Harris suggests a driving tour in nearly any direction.
"I love the scenic route," she said. "You can seen so much by taking a different path."