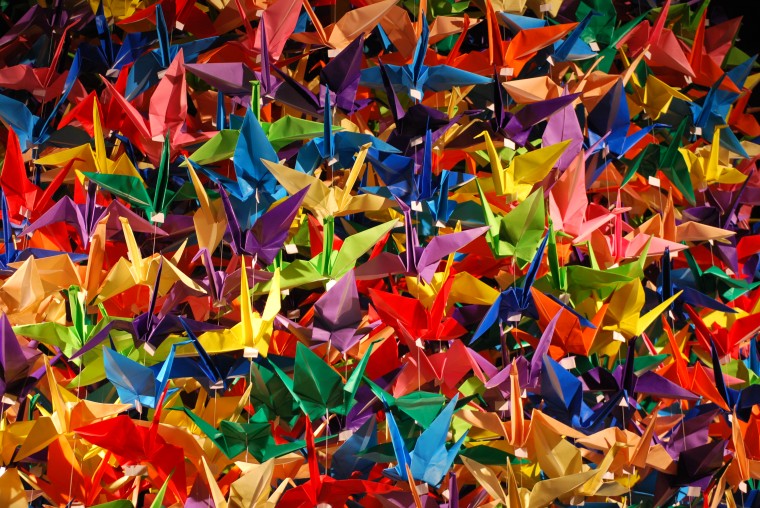 The origami Crane Chandelier at GardenFest of Lights is so fantastic, we had to give it its own slideshow. We'll post our photos of the 2012 Dominion GardenFest of Lights on Wednesday and the opening night at Lewis Ginter Botanical Garden is Friday, but we just couldn't wait to show off the origami Crane Chandelier in the Conservatory.
"A Japanese legend says that anyone who folds a thousand origami cranes will be granted a wish."

(Sign with display)
The multicolored hanging display in the west wing of the Conservatory is made up of more than 2,500 origami cranes folded by volunteers and garden staff.
Having volunteered many hours for GardenFest of Lights making displays, acting as a tour guide, taking photos for visitors, etc., I know how proud and satisfying seeing such a dazzling display come together.
Lewis Ginter Botanical Garden has a special place in my heart and GardenFest of Lights is always such a fun and special visit for families. Take your time when you visit and see everything you can - take as many pictures as you can.
FYI, the best time to take pictures for outside light displays is twilight, so get there early!