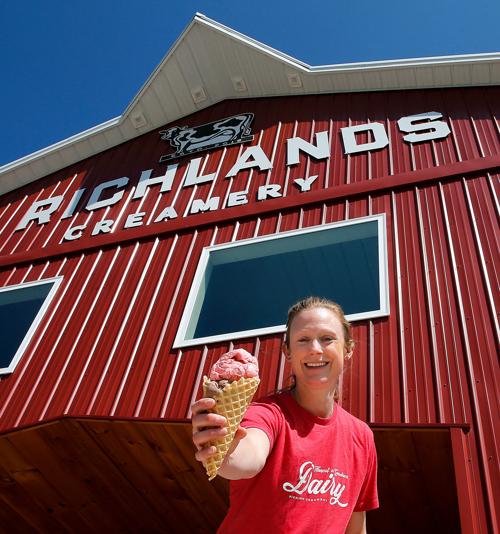 Hey Virginians, if you take a gallon of milk for granted, keep this in mind: Dairy farmers have no such luck. In 2019, the prices they received for their milk were the lowest in 15 years, according to the U.S. Department of Agriculture. The dairy industry has long struggled with lower demand, and the coronavirus pandemic presents new complications. June is National Dairy Month, and we asked our friends at Virginia Farm Bureau Federation to share some stories of perseverance from the extended Richmond area.
Small family dairy farms have been dealt a bad hand in the modern economy. While many folded, Richlands Dairy Farm has doubled down – as in a double scoop, in a waffle cone.
On U.S. Route 460 in Nottoway County, not even an hour southwest of Richmond, a lot is riding on ice cream.
Richlands supports four families whose connection to the land stretches back to the mid-1700s. The dairy farm has been operating since 1952, but with Americans consuming less fluid milk – and with farmers facing chronic oversupply and stagnant prices – the Jones clan had to consider how to sustain its legacy.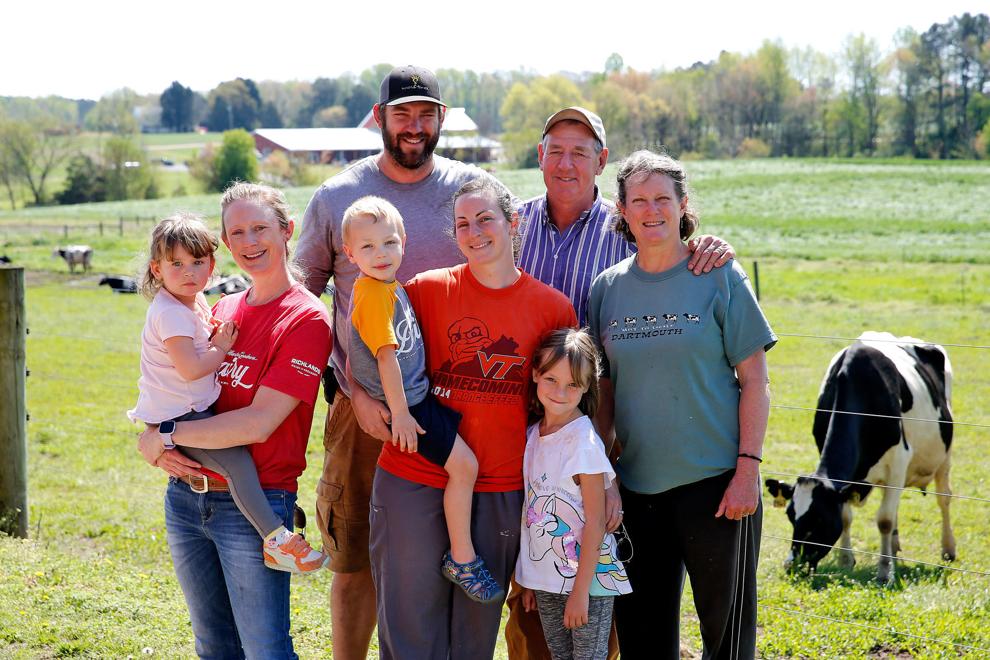 "We definitely have deep family roots here, and we've always been close as a family," said Coley Jones Drinkwater, one of the leaders at Richlands. "So we had to sit down and have a tough conversation about what we're going to do. We can't just keep losing money and remain a viable business."
So they looked beyond the milking parlor.
Their operation, now Richlands Dairy Farm and Creamery, has become a local agritourism enterprise. Visitors can see real farm life up close, shop for regional farm produce and, yes, savor a 24-flavor jackpot of ice cream, churned on site by people who really know dairy.
Before enjoying a selection (chocolate-covered ginger candy, anyone?), consider the economics behind that scoop.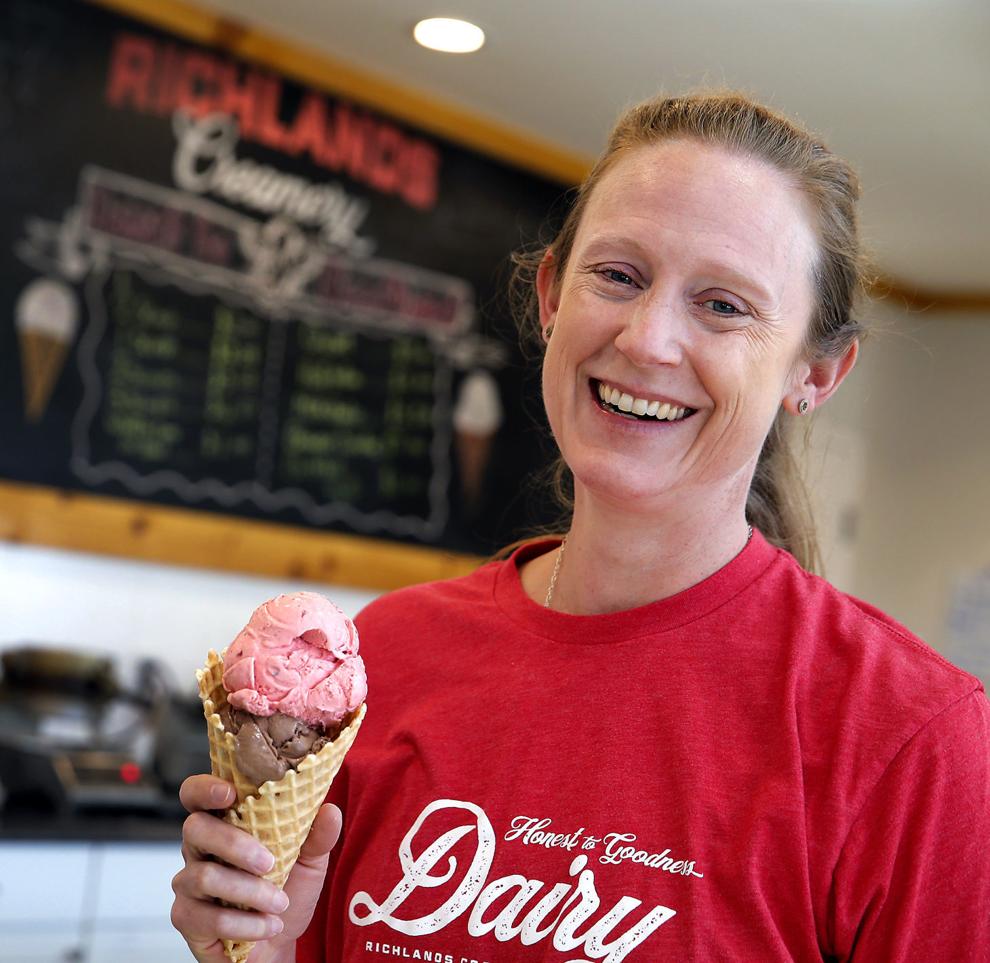 Among major changes in the milk marketplace, some large retailers have opened their own processing plants, instead of relying on farmer-owned cooperatives to process and provide dairy products. These retailers have contracted directly with fewer, but larger, dairy farms.
Those large farms can sell milk more cheaply than small and medium-size dairies.
"Profit margins are slim," Drinkwater said. "For the last several decades, it's 'get big or get out.' We reached a point where milk prices hit a low and stuck for two years. All milk economists said don't expect prices to go up anytime soon, because the game has changed. We were losing money every day."
Selling the farm was off the table, but Richlands would have to get creative with its milk.
Cheese was an option, and Drinkwater was making it at home. But the aging process would create a monthslong delay in return on investment.
With ice cream, though, the odds were better.
"It's an affordable luxury for almost everyone, and it will bring people to the farm more so than cheese would," Drinkwater said. "And we can make the ice cream today and eat it tomorrow. So we changed the business model."
So while fluctuating markets won't fetch a fair price for Richlands milk, its creamery, which opened in June 2019, will.
"With cyclic price fluctuation, an economist will do their best to say what the price is going to do, and a lot of our decision-making was based on those projections," Drinkwater said. "But as the creamery grows, we can pay the farm more for the milk. That's a novelty in farming."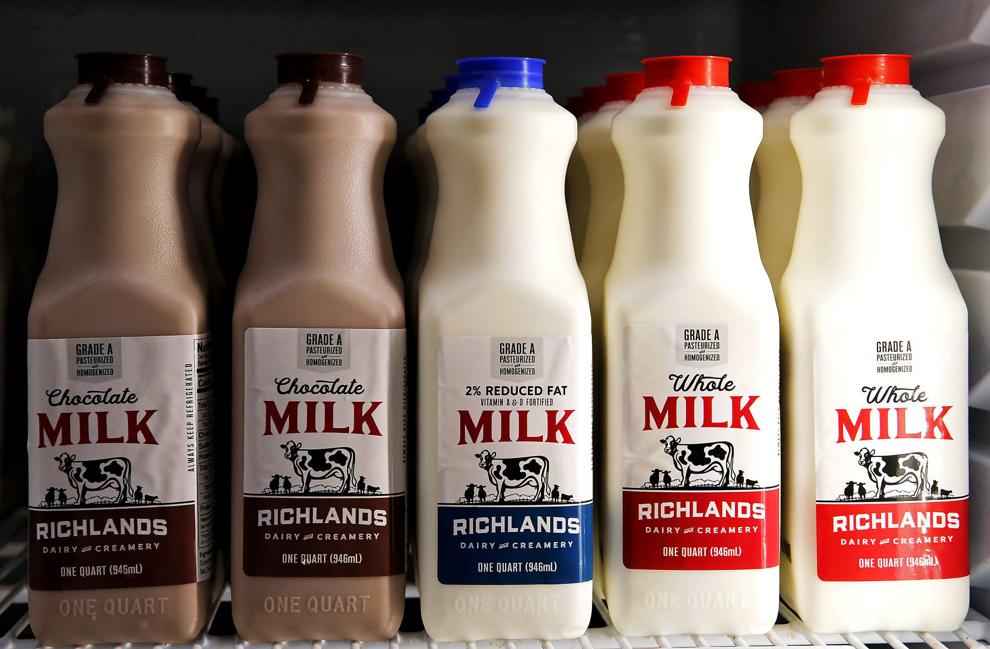 Though the coronavirus pandemic affects recent operations, Richlands Creamery has served as a local gathering place. While ice cream is the main attraction, customers also can purchase whole and 2% milk "and really good chocolate milk," Drinkwater said with pride.
There's also The Kitchen Table, which is a restaurant that serves lunch and dinner, plus the retail farm store where Richlands sources other local farm goods. Products include jam from a strawberry farmer in Brunswick County and goat milk products from a Dinwiddie County farm.
"Part of the overall business plan for this is not only promote our own milk but other local products as well," Drinkwater said. "We wanted to create a strong local food movement right here."
And that includes the creamery's dipping cabinet. Densely packed with silky texture, Richlands ice cream is full of authentic flavor and occasional wild-card creativity.
"My uncle really likes that chocolate-covered ginger candy," Drinkwater said. "We came up with this dark-chocolate-covered ginger that has crystalized ginger in it and gingerbread cookie chunks."
Not everybody likes that flavor – she's among them, she admits – "but those who do, really like it." As for vanilla or chocolate, "they still reign supreme."
On weekends, Richlands might draw families from the Richmond area, Lynchburg and even North Carolina. And they can get more than ice cream.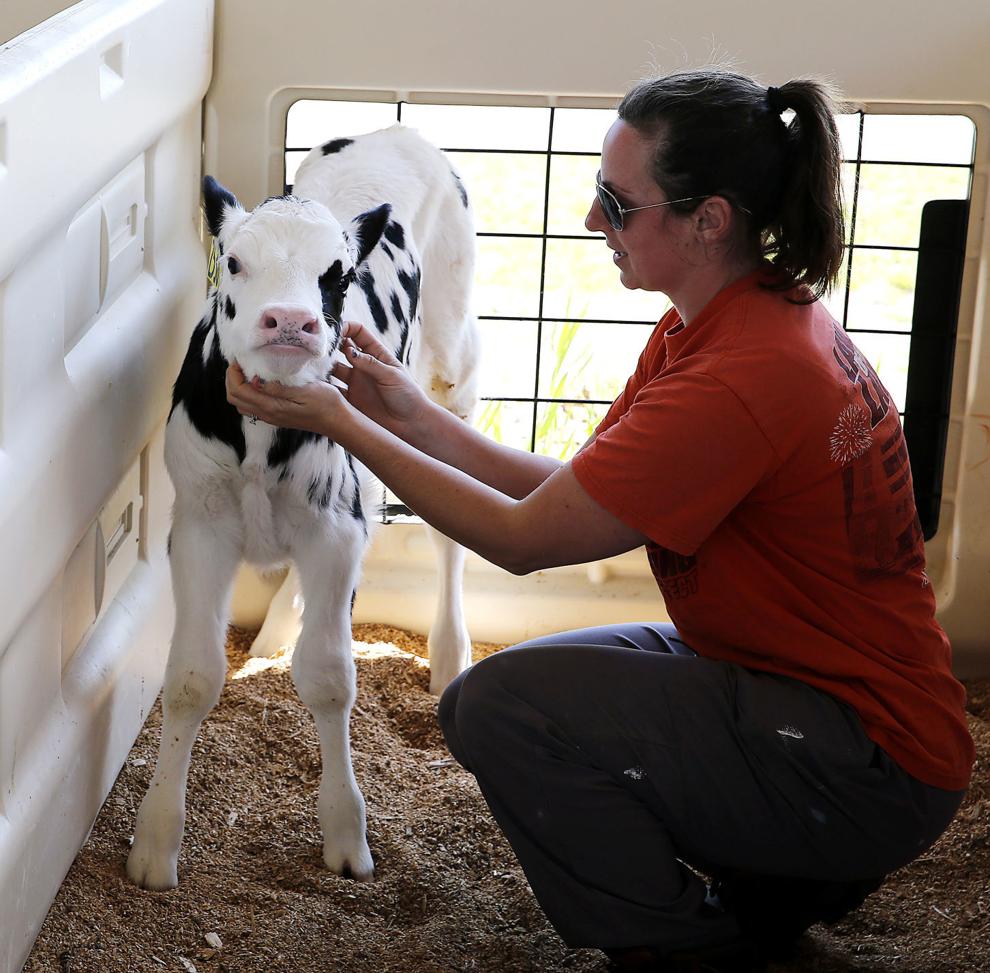 "You can spend a few hours, sit on the porch and rock, watch your kids play on the playground," Drinkwater said. "When the weather's nicer, you can take a hayride around the farm, take a walking tour, visit the pumpkin patch."
Notably, the agritourism experience allows families to meet the cows whose milk ultimately is churned and double-scooped into that waffle cone.
"We try to provide an educational component," Drinkwater said. "This is where your milk comes from. This is the story of how it gets to you. I'm proud of our family and the care that goes into our cows and our land."
She added: "For my brother, sister-in-law and myself, we wanted to raise our kids on a farm. We don't make a lot of money for the amount of work we put in. We don't have great benefits. But as far as where to raise your kids, a farm is hard to beat."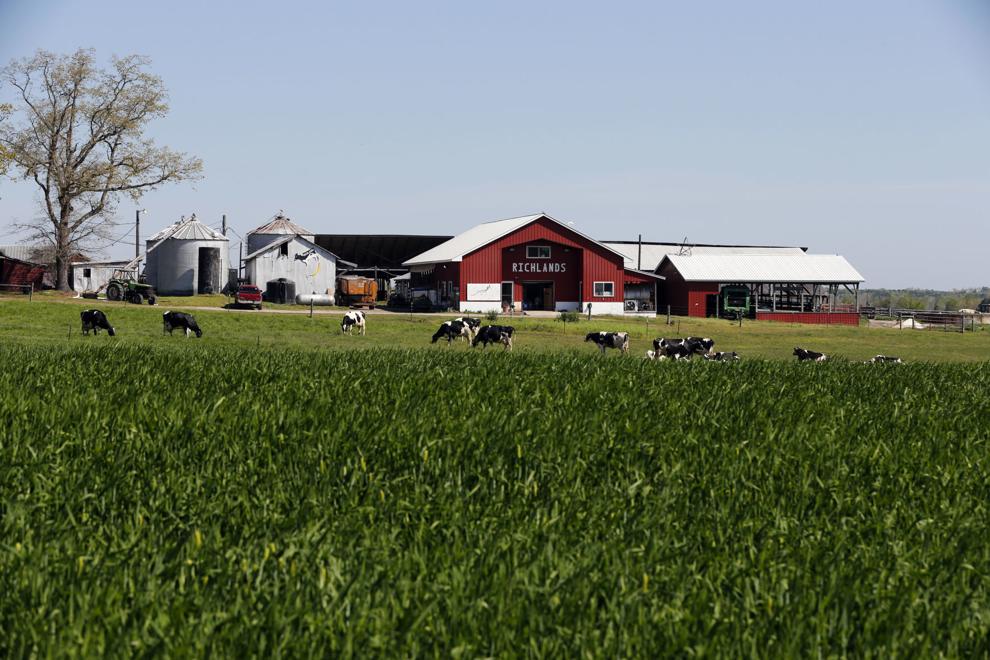 Nicole Zema is a staff writer at Virginia Farm Bureau Federation.