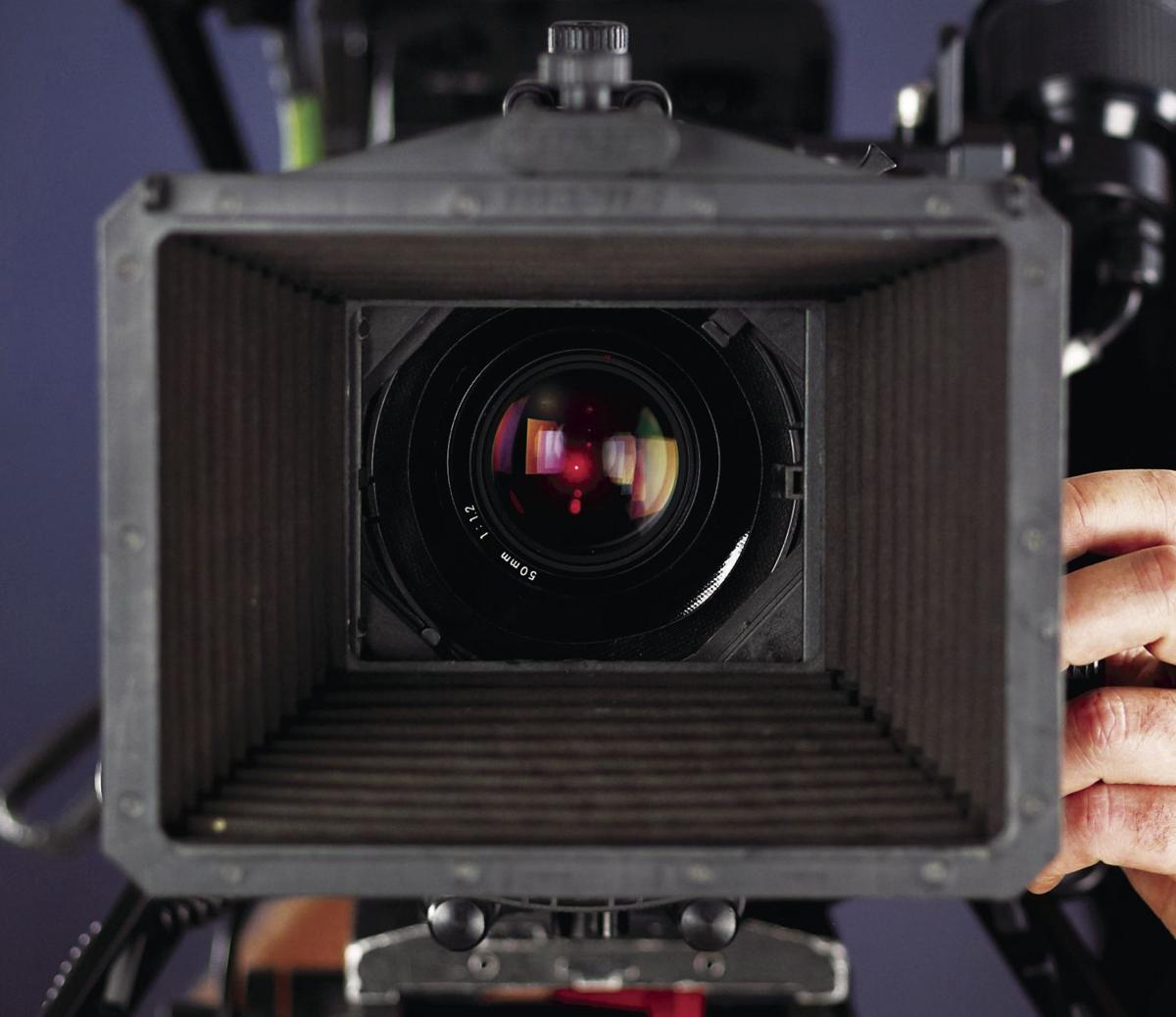 Daniel Day-Lewis, Claire Danes, the list goes on: big-name actors who come to the Richmond region for film and TV production.
But while those stars fade from local view, plenty of colleagues – those who work behind the scenes – call central Virginia home and have formed a strong film production community, whether they work in town or out.
"We don't have a huge crew base here, so if you're part of the circus, you help raise the tent and you're part of the gang," said veteran prop master Patrick Storey.
Here, we turn around the camera to focus on some of the accomplished, if unheralded, local pros who bring life to the big and small screens.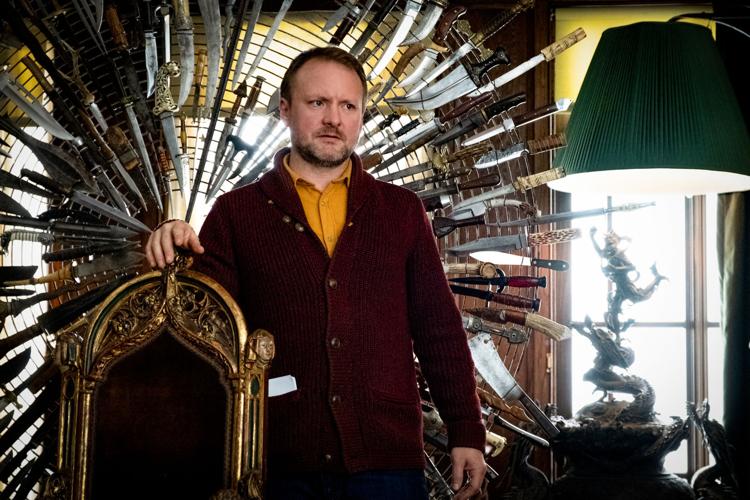 David Crank learned something about playing with knives on one of last year's commercial and critical hits.
As production designer, Crank is responsible for the overall look and visual concept of a film. He had to be sharp, in every sense of the word, on the set of "Knives Out," the 2019 film starring Daniel Craig and helmed by Rian Johnson ("Star Wars: The Last Jedi").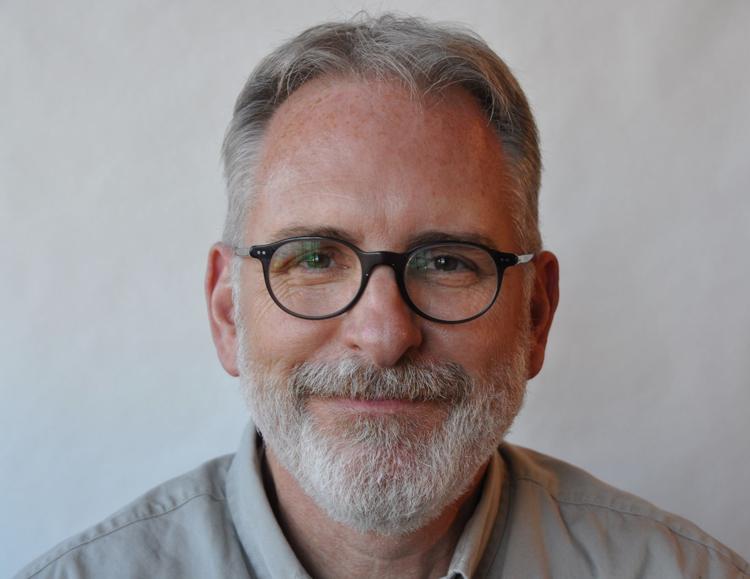 "It was a cold-call interview," said Crank, who grew up in Bon Air and now lives near downtown Richmond. "I hadn't worked with anyone but the location scout before."
Crank made the most of the high-profile opportunity, which was filmed in Massachusetts.
Johnson referred Crank to the 1972 movie "Sleuth" for inspiration, suggesting that the stately manor where the story is mostly set – the home of a novelist – should be considered a character.
"And it needed to be a reflection of what that writer thinks his books are about," Crank said. "That's a pretty good framework to start with, and it gives you a lot of directions you can go. But it's also pretty specific without being stifling."
One of the film's standout visual elements was a chair made of knives. Crank said the script description for the scene was simply this: "knife display."
"I don't remember it being scripted as such a prominent item," he said, but the chair became a scene-stealer.
His team's effort began, appropriately, with renting a collection of knives that ultimately became the basis for the chair.
"It was built on a giant grill from an industrial fan somebody found," Crank said, "and how it got used evolved as they were filming in that library over eight days."
For his work, he was nominated for an Art Directors Guild Award for contemporary feature film production design.
Crank had studied studio art at the College of William & Mary and received a master's of fine arts from Carnegie Mellon University in Pittsburgh. He got his start in film and TV work in Richmond on the 1988 TV miniseries "The Murder of Mary Phagan," which starred Jack Lemmon.
Crank worked as a set/costume designer for theater productions in Richmond and later for six years in New York and nationwide, but he returned to Virginia in 1994 (after an ad solicited him to buy a cemetery plot in Brooklyn).
He advanced to become art director on a number of Virginia film projects – among them "Hannibal" (2001), "Iron Jawed Angels" (2004), "The New World" (2005) and the HBO miniseries "John Adams" (2008), which was shot in Richmond. Crank and his teams oversaw everything built and painted on set, working closely with construction crews and the set decorator.
The art department's top job is production designer, and Crank filled that role on the 2000 filmed-in-Richmond TV movie "Sally Hemings: An American Scandal." For many years, he alternated between art director and production designer. But after working as an art director on Steven Spielberg's 2012 film "Lincoln," which starred Daniel Day-Lewis and also was shot in Richmond, Crank moved exclusively into the production designer role.
An agent in Los Angeles sends Crank scripts to consider, and he said he chooses projects based on what looks interesting. He recently worked on the Tom Hanks-starring Wild West kidnap drama "News of the World," filmed in New Mexico, before returning to Richmond for a break just before the coronavirus pandemic struck.
Crank said he never thought about moving to Hollywood, because no matter where he makes his home, he now expects to work out of town most of the year.
"My whole family lives [in Richmond]," Crank said. "And if I'm only going to be home three weeks out of the year, I'd rather be where they are instead of somewhere else."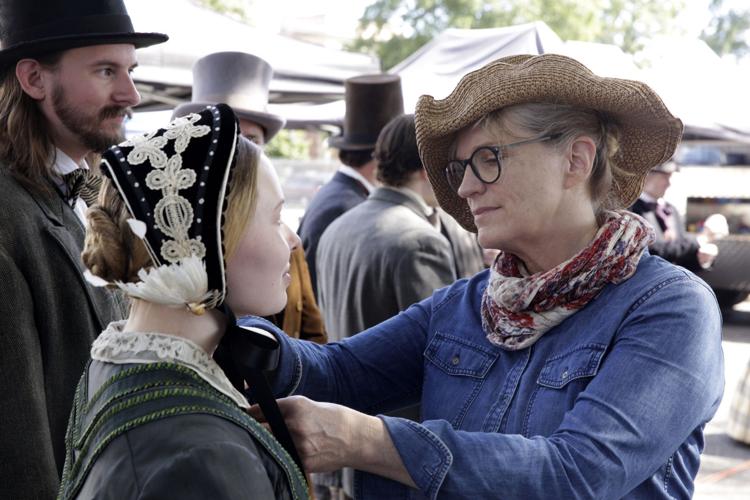 Amy Andrews Harrell has held virtually every position in the costume department.
Seamstress is a role you might understand. But ager-dyer? That's the artist who gives clothes the worn, faded, tattered and other effects that match a character's story arc. And key costumer? That's who supervises the on-set work of the wardrobe department, as Harrell did for Spielberg's "Lincoln."
More recently, Harrell has been costume designer, the lead creative spot she held on PBS' "Mercy Street" and Showtime's new "The Good Lord Bird," both filmed in Richmond.
Harrell, who grew up in Charlotte, N.C., got a taste of Richmond on an earlier production: the 2003 Civil War-era film "Cold Mountain," which shot a sequence on Belle Isle. That project was also where she met her future husband, Mike, a property master. While working on "John Adams" several years later, the couple bought a house in Church Hill. (They also keep an apartment in New York.)
So that North-South thing has been echoed in her living arrangements and many of her projects, including her recent favorite.
" 'The Good Lord Bird' was the best experience I've ever had," Harrell said of the pre-Civil War story tied to abolitionist John Brown. "The book is amazing – we had access to the author, James McBride. [Star and executive producer] Ethan Hawke was so passionate and so supportive. Mark Richard, the showrunner, has Richmond ties, and his sister lives here."
In the limited series, which is premiering Oct. 4 on Showtime, Brown (Hawke) and his sons did not wear militia uniforms in the traditional sense. But they did get into skirmishes, which required a deft touch on wardrobes.
"We had to take their looks from being relatively unscathed at first to many months later after living on the trail," Harrell said. "All of the costumes were made in at least three multiples – and sometimes five multiples and more if [the character] died."
Harrell said the number of people in a production's costume department can vary depending on the project's size, but often it is around 10.
"Some of us have been [working] together since 'John Adams,' " she said of Richmond-area colleagues. "We get so many opportunities on period films here, which is a unique thing."
Although she prefers to work in Richmond, Harrell still travels for jobs on occasion, whether it's working on "Law & Order" episodes in New York or traveling to projects in Georgia or Puerto Rico. And like many elements of the entertainment industry, there's unpredictability.
"Some of my friends have side hustles. There are a couple that substitute-teach," Harrell said, noting that some workers may file for unemployment between projects when production in Virginia slows.
"It's really hard to know when something is going to come to town – whether to wait for that or take a job somewhere else," she said. "That is the plight of the freelancer: You're trying to play your cards right to get the best job."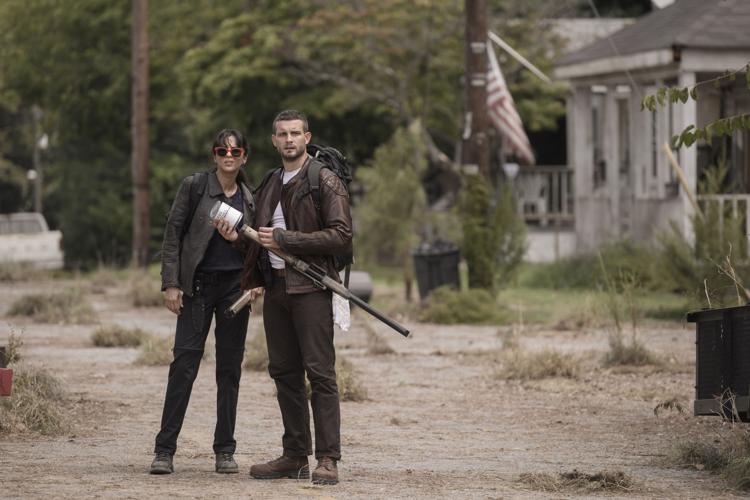 Patrick Storey was in Virginia Commonwealth University's sculpture program in the mid-1990s when a friend steered him to a different form of art.
He helped Storey get hired as a set dresser on "Love-Struck," a 1997 TV movie in which Suzanne Somers – of "Three's Company" and ThighMaster fame – plays Venus, the goddess of love.
"It was terrible," Storey said. "Don't subject yourself to it. Please."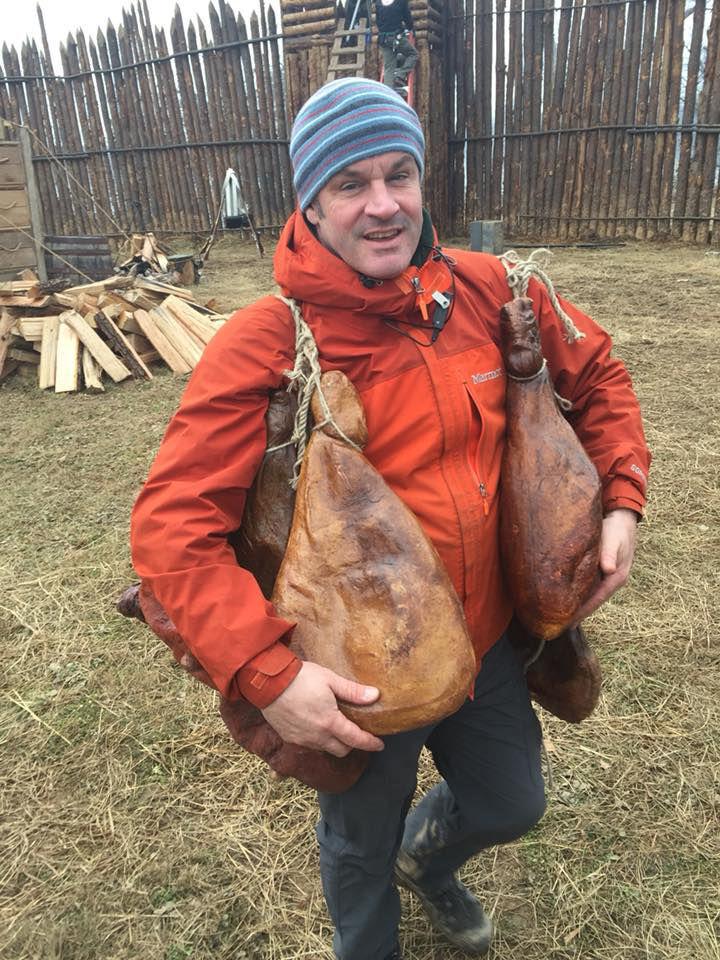 But it was a start for the Arlington County native. Working under the set decorator, who chooses all the furnishings in a scene (furniture, blinds, silverware – you name it), the set dresser hauls those objects to the set and removes them after filming.
"After that, I just started working on any show that came to town," Storey said, including the 1998-99 UPN series "Legacy."
He then moved to the property department, where he has worked on notable Richmond productions including "Mercy Street," AMC's "Turn: Washington's Spies" and the seventh season of "Homeland," the Showtime series starring Claire Danes.
The prop master's crew is responsible for acquiring, storing and deploying objects used by actors, and creativity is a key ingredient.
One of the most unusual props Storey built was for a "Homeland" scene that would be filmed in Budapest after work in Richmond had wrapped: an enclosure that allowed clandestine communication inside a hotel room.
Storey's team didn't just have to create the enclosure – they had to break it down, pack it and make it easy to reassemble for the production crew in Budapest.
They also had to employ a bit of creative license. Such enclosures are opaque in real life, but for "Homeland," the camera needed to see the actors inside.
"We had to bridge the gap between the particulars of the object and the practicality of shooting," Storey said.
As prop master on AMC's upcoming series "The Walking Dead: World Beyond," which found a home in the Tri-Cities, he had to take design renderings of weapons and produce them as tangible objects to be used by the actors.
Of one weapon in particular, "there are a whole array of different iterations ... that we devised after working with them for several months," Storey said. "It was very problematic for us from a whole lot of different standpoints."
His team ultimately created more than 50 copies, made from different materials, that can be used for scenes involving stunts, digital augmentation and everyday carrying.
"It is a pretty elegant object," he said. "But it is one of the most beguiling props for many reasons."
Storey lives in Woodland Heights in South Richmond, and as with costume designer Harrell, he sometimes takes jobs out of town. Before the pandemic prompted an industrywide shutdown, Storey was in Wilmington, N.C., working on the Fox single-camera comedy pilot "This Country," starring Seann William Scott.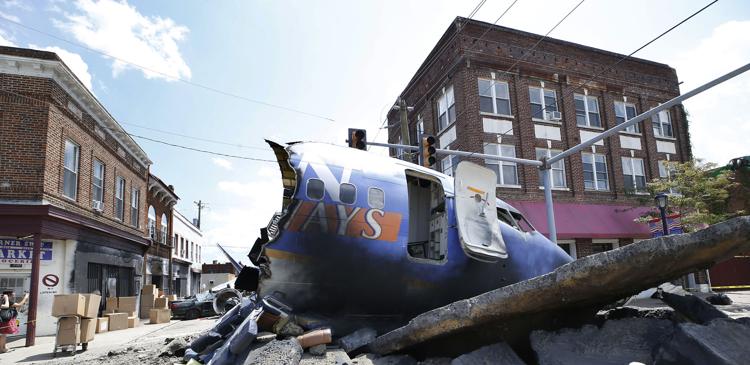 The location manager and scout
As a teenager in the Washington suburbs, Tom Trigo dreamed of working in the movie business. He didn't really put himself on the map in Hollywood ... although maps and Hollywood became part of his story.
Trigo lived near the entertainment mecca while studying geography at California State University, Fullerton. While back in the D.C. area, his geographic sense came in handy almost by chance.
In 1985, he was working in maintenance at a building on Pennsylvania Avenue. A production crew from the short-lived CBS drama "Bridges to Cross" needed roof access to film a scene with actors Roddy McDowall, Jose Ferrer and Eva Gabor.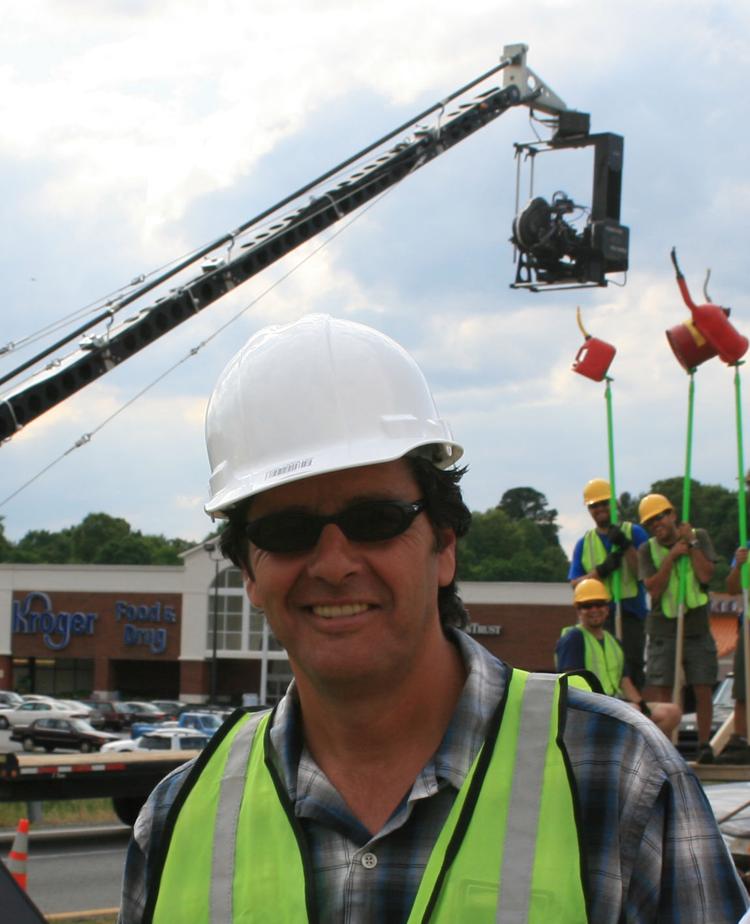 "In typical film production fashion, they had their permissions all screwed up," Trigo recalled.
"As the maintenance guy, I had the keys to all the doors, so I got them on the roof of the building, they got their shots, and the location manager gave me his card and said if I was interested in doing film work to give him a call," Trigo said. "I called him the next morning and was working for him three weeks later."
By the 1990s, Trigo had moved to Charlottesville to raise his family. Most of his work in the three decades since has been on film and TV productions in central Virginia, and his Richmond résumé includes "Mercy Street" and "Turn."
Location work typically begins when a producer calls and outlines a project, sometimes providing a script or storyboards. Trigo has 15 years' worth of digital photographs of potential filming locations, but he still scouts in person.
"A file picture might be 6 years old, and things may have changed in that time," he said. "You just have to go out there and look for yourself."
Trigo's eye was crucial when he served as location manager on "The Walking Dead: World Beyond," the AMC post-apocalyptic series that debuts Oct. 4.
"Hopewell was an important part of the decision to film around Richmond because we were able to get so many different looks out of the town," Trigo said of the Tri-Cities location. "They have a wonderful downtown area with an all-American look, so it was the perfect setting. And we went back to Hopewell several times."
Hopewell was used to represent different cities in multiple episodes as the show's protagonists trek east from the Midwest. One notable scene featured a passenger jet crashed in the street.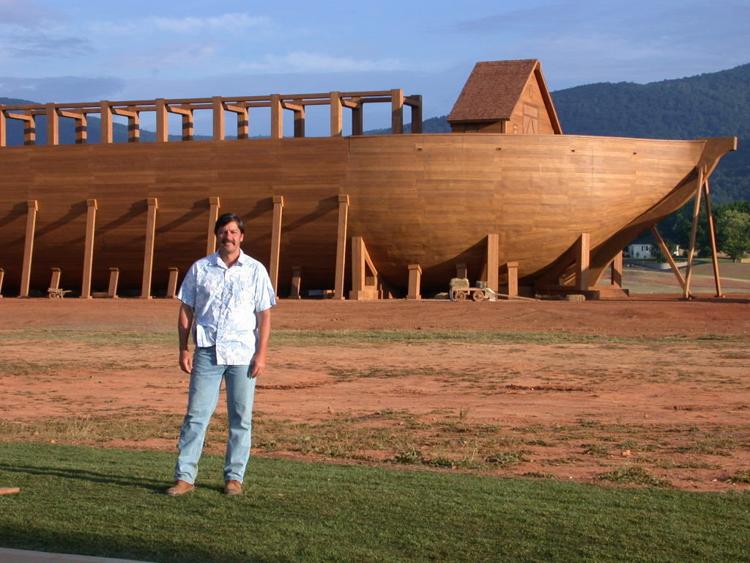 For the 2007 Steve Carrell film "Evan Almighty," producers needed a subdivision where they could build a near-replica of the famed vessel. "This wasn't a location they could compromise on," Trigo said.
Harkening to the geography of his youth, the production team scouted suburban Washington to no avail. Then things literally got closer to home today: Trigo suggested a new neighborhood in Crozet – just minutes from his Charlottesville home – that was only one-third occupied and offered an ideal adjacent field. Producers could build there and film from angles that made it appear the ark was surrounded by homes.
"That one's still one of my best stories," Trigo said with a laugh, noting that he could stay at home rather than a hotel for weeks or months, as he does when working in Richmond.
Location managers don't fly solo. They may hire scouts to help find film sites, and Trigo has enlisted the talents of Isaac Regelson.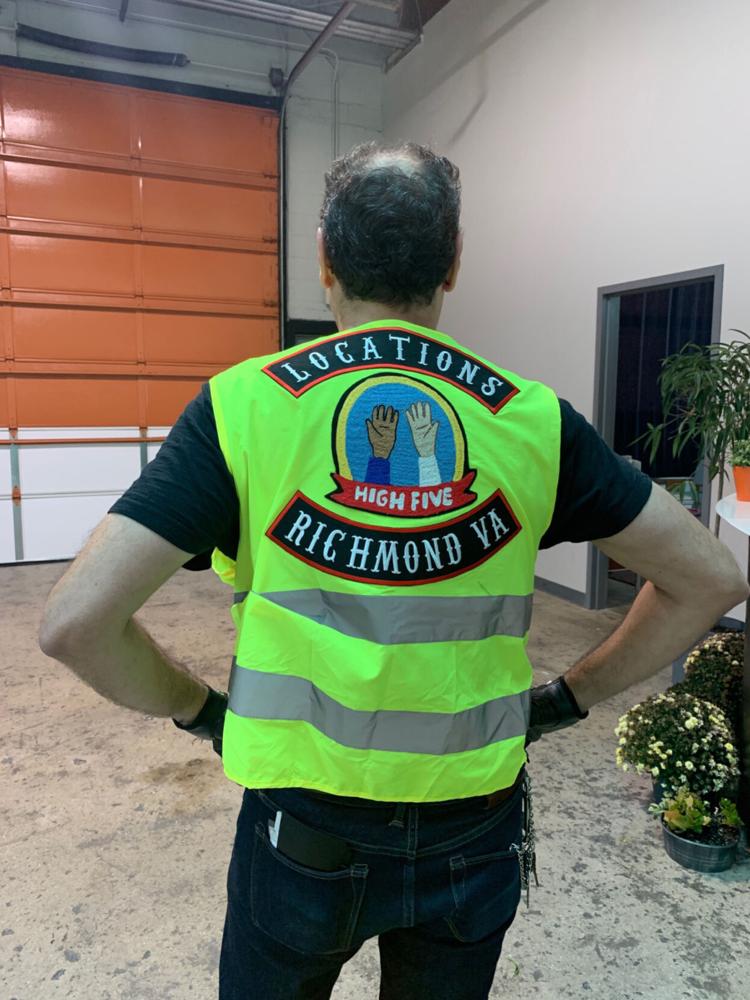 A scout and manager who has lived in Richmond since age 3, Regelson is an architect by training but had tired of his former career. When a producer friend offered him the chance to scout locations for a project, he jumped at it.
Though he works primarily on commercials, Regelson has scouted for larger productions, including "Loving." The 2016 film told the story of Caroline County interracial couple Richard and Mildred Loving, whose arrest yielded a landmark Supreme Court ruling in 1967.
Regelson said producers usually try to keep locations a half-hour from where the film crew is based, but on "Loving," scouts looked as far as 90 minutes outside of Richmond. Then Regelson's "cold scouting" search turned up an ideal location on a dead-end street just beyond the city limits.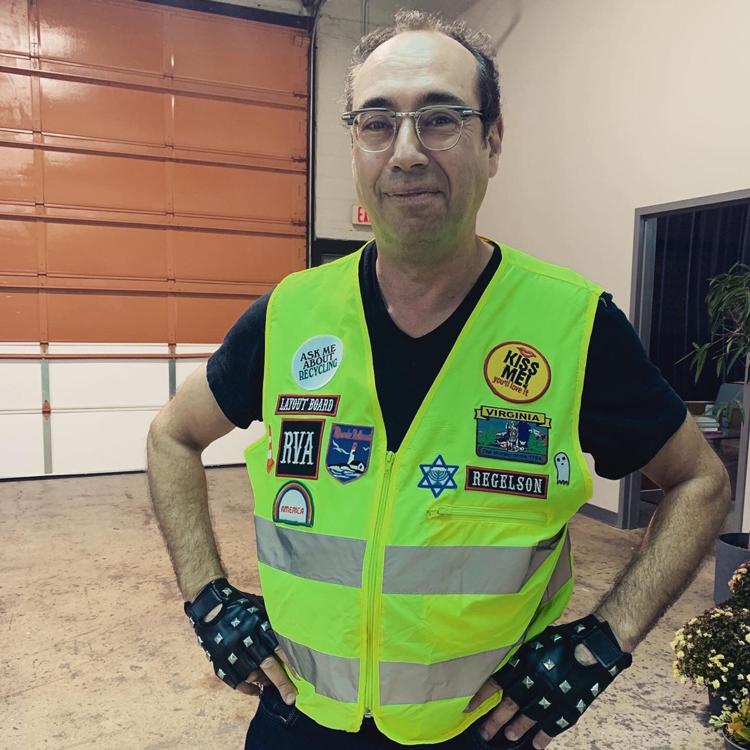 "They wanted an isolated farmhouse, and they wanted it to have no woods nearby and very particular tree placement," Regelson said. "We were up against the wall, and time was really getting tight."
"The [producers] were like, 'This is perfect,' " Regelson said. "That kind of thing just feels so good. You're finding what's in the mind's eye of the creators."
Locations have to account for an array of factors, such as crew and production vehicle parking, city permits for public filming, landowner permissions and more. Regelson shares photos of promising locations, and after producers narrow the options, he conducts on-site visits with them.
Once scouting is done and a location is secured, site management kicks in. For example, he puts down protections to prevent damage, and he posts directional signs to parking, bathrooms, hair and makeup, wardrobe trailers and catering.
"I'm always the first one on and the last one off of any shoot," Regelson said. "We try to leave it as we found it. That's our goal. What I say about my job is, it's my job to be invited back."
Rob Owen is a former RTD staff writer. He can be reached at RobOwenTV@gmail.com or on Facebook and Twitter as @RobOwenTV.