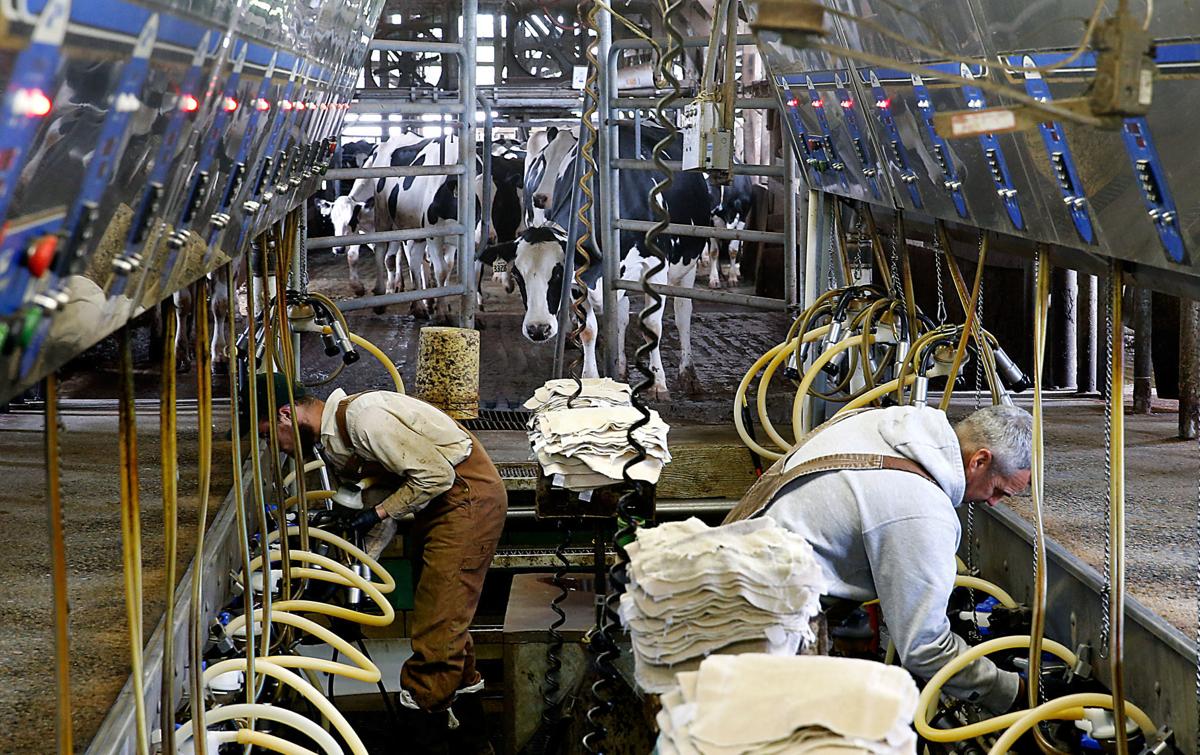 Hey Virginians, if you take a gallon of milk for granted, keep this in mind: Dairy farmers have no such luck. In 2019, the prices they received for their milk were the lowest in 15 years, according to the U.S. Department of Agriculture. The dairy industry has long struggled with lower demand, and the coronavirus pandemic presents new complications. June is National Dairy Month, and we asked our friends at Virginia Farm Bureau Federation to share some stories of perseverance from the extended Richmond area.
As dairies across America look to diversify operations to survive, Oakmulgee Dairy Farm is a hundred years ahead of the curve.
And not just because of its new robots.
Established in Amelia County in 1895, Oakmulgee is one of Virginia's oldest continually run dairies. But it's had its share of business shifts, starting with the ingenuity of patriarch Oliver Moyer – who wasn't even in the milk business initially.
The farm's beginnings were instead rooted in orchards and a cannery to distribute fruits and vegetables. By the turn of the century, though, operations started to pivot when Moyer figured out how to dispose of leftover produce: He bought dairy cows to eat it.
By the 1920s, the farm had become primarily a dairy. Today, Oakmulgee boasts more than 600 animals and new-age technology, yet Moyer's fourth- and fifth-generation descendants still embrace his resourcefulness as they steer the farm through uncertain times.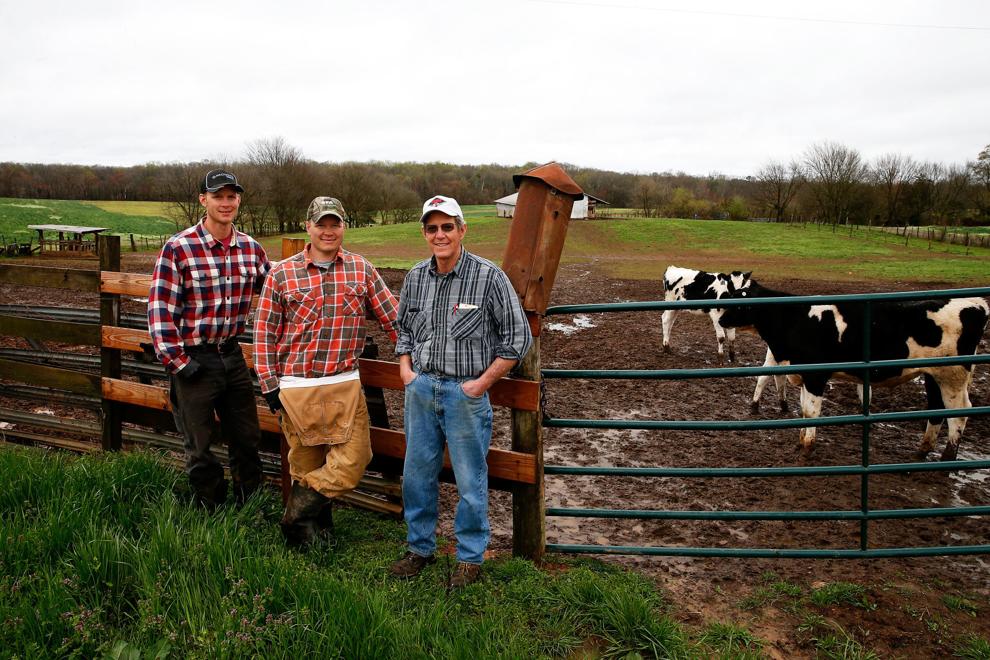 "Dairy farming has become more about how you manage your business than what it was in the past," said Jeremy Moyer, 37, who owns and operates the farm with his father, Larkin, and brother, Brandon. "Now you can work as hard as you want, but if you make some bad decisions, it doesn't matter how hard you worked: You're not going to stay in business."
Business at Oakmulgee means milking hundreds of cows twice a day, every day. The milk is delivered to a nearby processing plant and can reach store shelves within 48 hours.
Moyer credits his ancestors for their astute business sense, and he carries it forward in ways – related to feed, family and finances – that wouldn't be apparent when you're buying a gallon at the supermarket.
Milk prices have been declining since 2014, so the Moyers try to minimize risk and lower expenses with built-in solutions. By farming 1,400 acres of their own land, they supply feed for their cows. With multiple generations interested in full-time careers on the farm, there is less need for nonfamily labor, which can be hard to find. And the farm's history of low debt helps weather the industry's slump.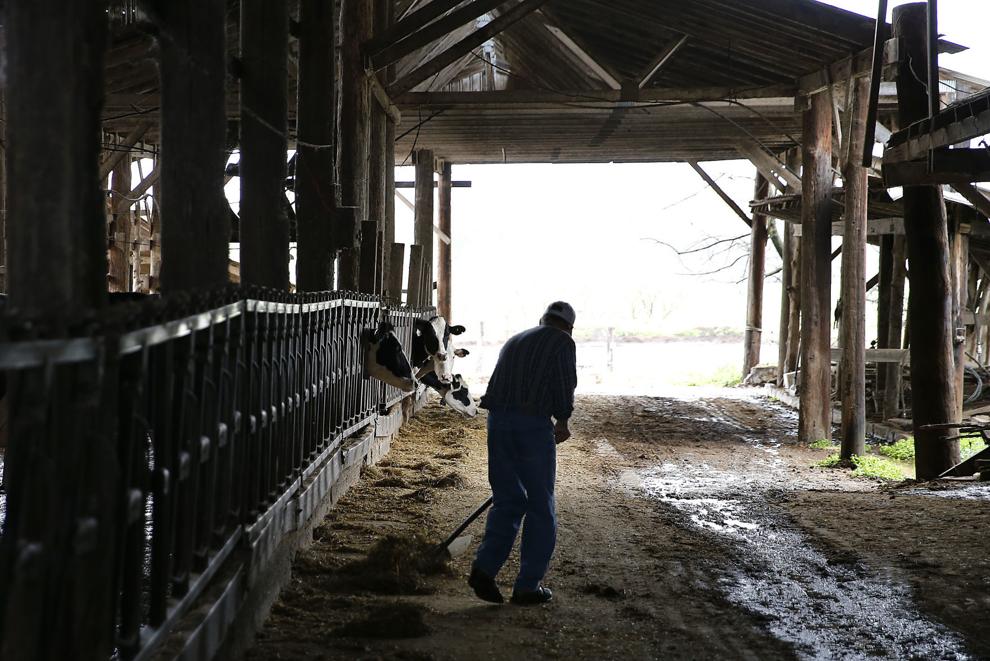 Moyer noted that dairy farming always has a degree of variability, but the family isn't simply waiting for higher prices to return. Instead, they take advantage of the futures market to improve their profit margin.
For example, when the market price for milk this past May was $5 below production cost per hundredweight, Oakmulgee used what is called forward pricing to lock in a rate above its production cost. Although this technique sometimes means lower market prices, it mitigates risk and allows the family to plan ahead.
"Forward pricing of milk is available to a lot of people, but out of everyone I talk to, no one really does it," Moyer said. "If I know that I've sold two-thirds of my milk at a profitable level, that relieves a whole lot of stress because I know what my income is going to be, versus leaving it up to the market to decide."
Given some financial flexibility, Oakmulgee has adopted new technology to streamline operations. The farm has updated its milking parlor seven times over its history, with three of the updates built in Moyer's lifetime.
The most recent, which is set to be completed this spring and summer, will mark a first in the Richmond region: robotic milking machines, plus automation for feeding the cows and removing waste from the barn floor.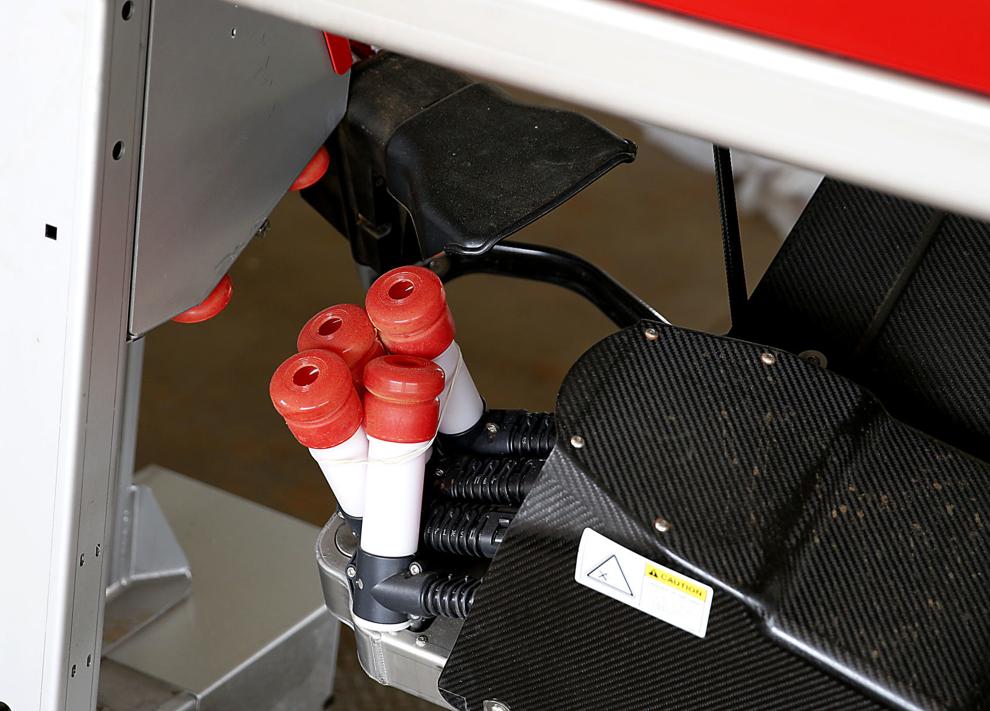 Moyer hopes the robotics eventually will create more opportunities for diversification – not out of necessity but as another avenue for expansion. His early ideas include raising additional crop varieties, direct-marketing beef and adding agritourism activities, with the farm being less than an hour west of Richmond.
While Oakmulgee hasn't avoided all of the trials of modern dairy farming, Moyer said the family can step back and appreciate what they have when times are tough – including the enjoyment of working with family and raising his children on the farm.
As for Oakmulgee's successes, he credits the multigenerational bond. The four generations of Moyers who continue to live and work on the farm include his grandfather, Charles, who lives next door, and Charles' three great-grandchildren.
"I know I wouldn't be here without the work of every generation before me," Moyer said. "They helped build the foundation, and every generation has just built on what the generation before has done. We've taken the same kind of work ethic and principles and ramped it up. That's how our family has always operated."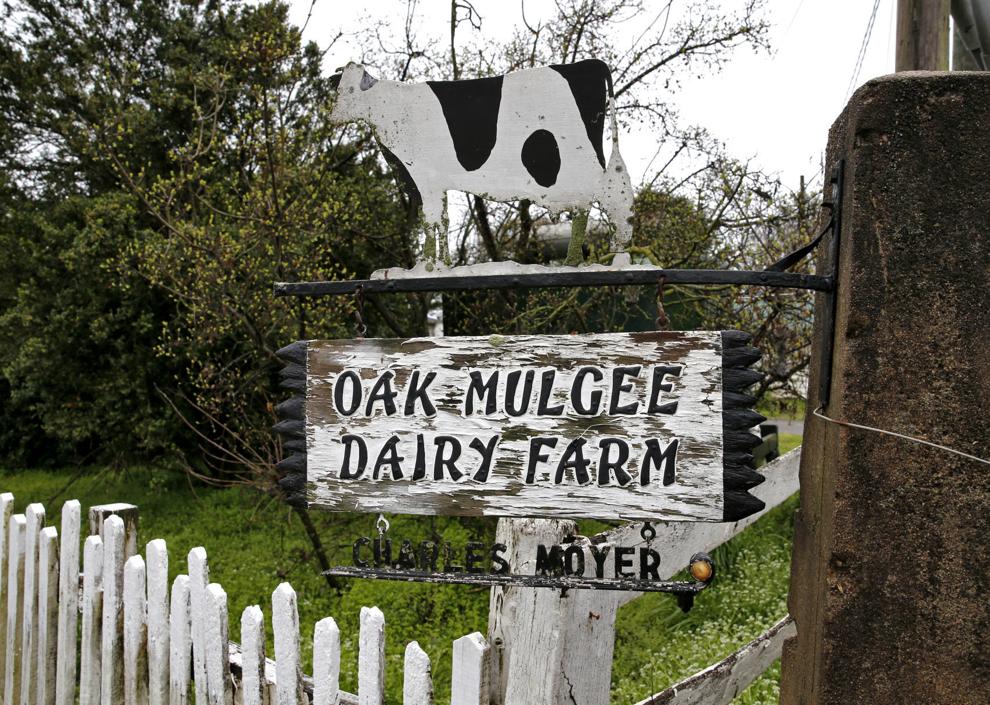 Adam Culler is a staff writer at Virginia Farm Bureau Federation.