Govt-and-politics
top story topical
Ford disputes reporting on Pittsylvania County pick for battery project
Update at 10:44 a.m.: A spokeswoman for Ford Motor Company said Thursday that the company had not made a site selection decision on its plans for an electric vehicle battery plant in partnership with a Chinese company.
The statement from the company came in response to a Richmond Times-Dispatch report Thursday citing two sources saying the company had notified Virginia officials that it had selected the Southern Virginia Mega Site at Berry Hill in Pittsylvania County for the plant. They sources spoke on condition of anonymity.
Read more about the Ford comments Thursday morning.
---
Our earlier this story ... 
Ford Motor Co. notified Virginia that it had selected the Southern Virginia Mega Site at Berry Hill for an electric battery plant prior to Gov. Glenn Youngkin scuttling the plan, according to two people with knowledge of the situation who spoke on the condition of anonymity. Ford was also working on the site.
Youngkin said those facts are "fundamentally wrong," but repeatedly refused to answer whether anyone had told him Ford had decided on Virginia.
The location is in Pittsylvania County, near Danville, and is one of the poorest areas of Virginia. The $3.5 billion plant would have created an estimated 2,500 jobs in Southside Virginia, the Richmond Times-Dispatch and Danville Register & Bee reported Monday.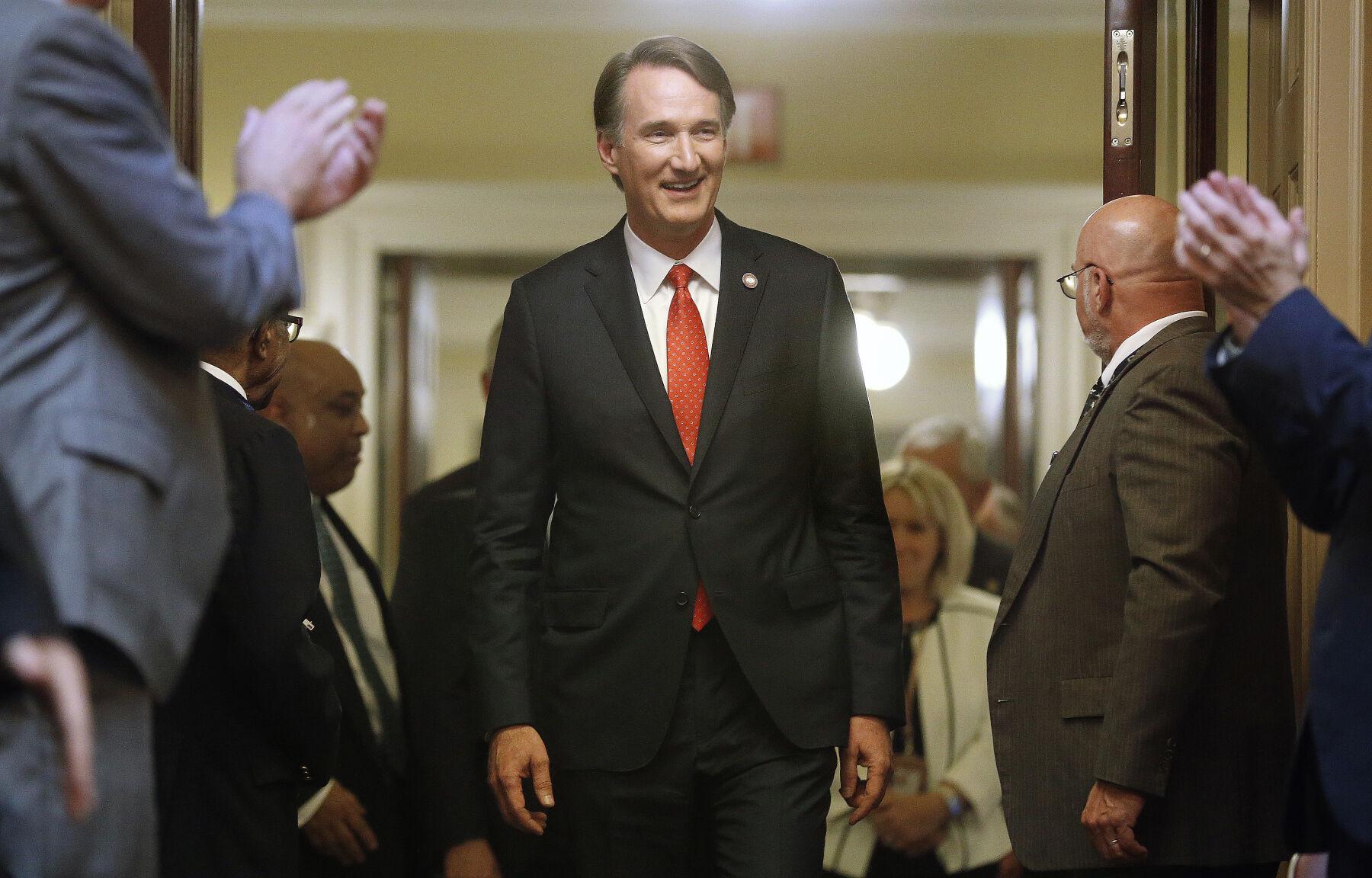 Youngkin has said that he pulled Virginia from consideration for the project over his concerns about Chinese government influence and the possibility of federal tax incentives benefitting a company with ties to the Chinese Communist Party.
Democrats slammed Youngkin for killing the plan over what they said were right-wing talking points for a possible 2024 presidential run, which Youngkin is considering.
The new details confirmed by the two people with knowledge of the situation contrast with statements from Youngkin's office.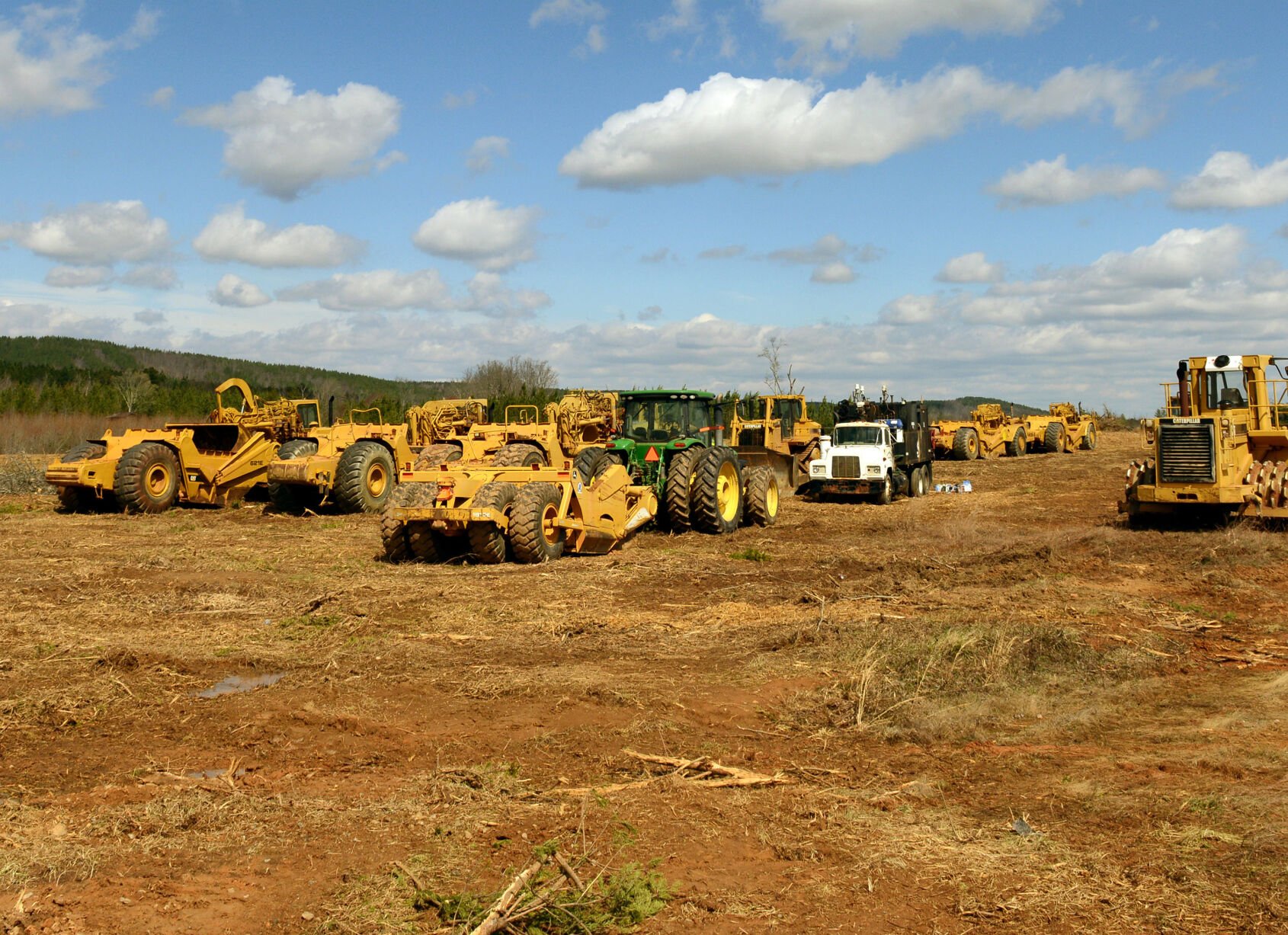 Youngkin's press secretary said by email Monday, "A location has not been selected yet and Virginia was removed from consideration, it was never in the final discussion stage."
A Youngkin spokesman said in a text message Monday: "Virginia did not win the project. ... We removed ourselves from consideration in an ongoing process."
Youngkin, in a phone interview Tuesday, told the Times-Dispatch and Danville Register & Bee that "what you're writing is wrong. ... The fact set that you are navigating around is fundamentally wrong and I just wanted to be able to explain to you why."
But when repeatedly pressed on whether he had been told that Ford had chosen Virginia and wanted to move forward with an incentive package, Youngkin would not answer.
"I just can't answer that question," he said, twice. "The fact is, of course, that Ford investigated this site and how their interest stacked up against any other site was clearly yet to be determined because we had not even submitted an incentive package."
Youngkin: Other companies are interested in Berry Hill site
The workers would have built lithium iron phosphate batteries for Ford's electric vehicles. But Youngkin cited Ford's partnership with the Chinese company Contemporary Amperex Technology (CATL), saying after his State of the Commonwealth address last Wednesday that he feared the plant would be a front for Chinese influence.
Bloomberg News reported in mid-December that Ford and CATL were considering building the battery plant in Michigan or Virginia.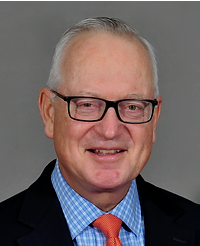 Ford, based in suburban Detroit, would own the plant while CATL would operate the factory and own the technology, Bloomberg reported.
At that point, Ford representatives had been at the Berry Hill site repeatedly as they worked on a deal. About five days after Bloomberg's report, the conservative news website The Daily Caller reported that Youngkin was removing Virginia from consideration over his concerns about China.
Without naming names, Youngkin said in the interview that there are other companies interested in the Berry Hill site, near the North Carolina border. More than $200 million has been spent over 15 years to make Berry Hill a premier site, but it has no tenants.
Albemarle Corp., a spinoff of Richmond-based Ethyl Corp., said Wednesday that it is still considering a site in Virginia for a project to process lithium for electric vehicle batteries and eventually recycle the material from spent batteries.
Bob Holsworth, a longtime Virginia political observer and former dean at Virginia Commonwealth University, said the Ford Motor Co. situation is counter to Youngkin's brand of bringing jobs to Virginia.
Virginia governors work closely with the Virginia Economic Development Partnership, he said. That's the state authority that helps localities land economic deals and oversees trade development and promotes business expansion in the state.
"This project had been in the works for quite some time," Holsworth said. "At a minimum, it's been in the works for months that he's been familiar with."
And then something changed in that five-day window in December between the Bloomberg report and the Daily Caller report, Holsworth said.
"That's why people are speculating that it had more to do with presidential ambitions."
The Committee on Agriculture, Conservation and Natural Resources voted to stop the five bills on party-line votes of 8-7.
'All kinds of Virginia connections with China'
Youngkin is among Republicans considering a presidential run in 2024 and, like others, he has expressed concerns about Chinese Communist Party influence in the United States.
That creates a dilemma for Youngkin, Holsworth said.
"Essentially what they're saying is that the Ford Motor Co. was duped by the Chinese."
"This looked to be an excellent fit with an iconic American company."
Aside from that, "There's all kinds of Virginia connections with China," Holsworth said.
Asked for comment on Youngkin's action, Ford spokesman Hannah Ooms said by email: "As we shared in July, Ford plans to localize and use approximately 40 GWh of lithium iron phosphate (LFP) battery capacity in North America starting in 2026. We also announced a separate (memorandum of understanding) with CATL to explore a cooperation for supplying batteries for Ford vehicles in markets across North America, Europe and China. Our talks with CATL continue — and we have nothing new to announce on either front."
A spokeswoman for Albemarle, the Charlotte-based company considering a site in Virginia, said she could not disclose a possible location.
The company hopes to reopen a lithium mine west of Charlotte, North Carolina, as early as 2027 to take advantage of the fast-growing U.S. market for electric vehicle batteries that use the metal, company spokeswoman Kim Ronkin Casey said.
Albemarle publicly disclosed the project in June, and said it was talking to automakers about supplying them with lithium for electric vehicle batteries. The company already supplies Tesla and other automakers.
"We are hoping in the next several months we will have a final site," Casey said.
Stacker compiled statistics on gas prices in Richmond using data from AAA.
Patrick Wilson is a reporter for the Lee Enterprises Public Service Team.
John Crane of the Danville Register & Bee contributed to this report.
Patrick Wilson (804) 649-6061
Michael Martz (804) 649-6964