Govt-and-politics
top story
Youngkin signs bill to make it easier for workers licensed elsewhere to work here
It wasn't too long after state Secretary of Labor Bryan Slater took office that state Sen. Travis Hackworth shared a story about his long drive to Charleston, West Virginia, and then to Tennessee so he could take tests to be licensed to build homes across the state line from his home base in Tazewell County.
He's a master electrician, so the tests — like the one in Virginia he passed years ago — are all about knowing the international codes and standards that make sure contractors know how to work and install wiring and electrical appliances safely.
Slater, working with Hackworth, state Sen. Ryan McDougle, R-Hanover, and Del. Will Morefield, R-Tazewell, found the answer was legislation that says people with one of the 85 occupational licenses issued in other states can practice in Virginia, as long as there aren't pending complaints or investigations back home.
It's a key element in twin priorities for Gov. Glenn Youngkin — tackling Virginia tight labor market by helping fill some 300,000 empty job slots, and streamlining state regulations. It was the first bill out of the 2023 General Assembly session Youngkin signed into law.
"This is the first official signing because this bill will change lives," Youngkin said Friday, before heading through one of the brightly-painted doorways at Dorothy Reid's Refuge for Men barber shop on West Main Street in Richmond for a trim.
Youngkin's been pushing to streamline regulations since he got into office in January 2022.
For at least 70 years, Virginia politicians have accepted the notion that some issues are better handled by state agencies than by the courts …
A recent move opened the door for mental health counselors licensed in other states to practice here, to help tackle a third Youngkin priority: improving access to mental health services, hit hard by vacancies.
In June, he set up a new operation in the governor's office with the assignment to cut regulation requirements by 25% and set up rules and processes to see if proposed regulations are necessary, slash the time it takes to review them and make sure there's a review when it is time to decide whether or not to renew a regulation
An early move cut the education needed to get a cosmetology license from 1,500 hours over nearly a year and at a cost of more than $16,000 to 1,000 hours.
The new law — called universal licensing — passed unanimously, but it had a rough start.
Gov. Glenn Youngkin issued an executive order Thursday tasking the official who was rejected for an environmental Cabinet post with reducing V…
McDougle said he, Hackworth and Morefield brought together groups with concerns, ranging from licensed occupations to labor unions to businesses, to work through each one's concerns.
A key move was language saying licensees couldn't simply come to Virginia to dodge problems back home, he said.
The new law also clarifies what people who come from states that don't require the same kind of licenses Virginia need to do: basically, if they've been working for three years, and can pass a Virginia exam, and aren't in trouble back home, they can get a license here.
With tax cuts unresolved, his session wins included movement on workforce development and his losses included the 15-week abortion bill.
This streamlines the wide variety of requirements of the various boards within the state Department of Professional and Occupational Regulation, which can sometimes require years of classroom or supervised work by a licensee, said director Demetrios Melis.
The legislation also requires some new arrivals — such as individuals wanting to work as real estate brokers or agents — be tested on specific Virginia laws that apply to their work.
Reid said she missed a chance to bring in a skilled barber from Maryland because of the hassle of getting a license to cut hair here. As an Army veteran she said she felt the new law would help military spouses find work when a new assignment brings them to one of Virginia's many military posts.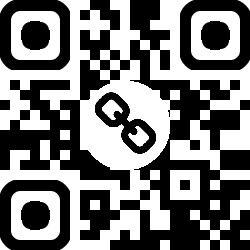 Dave Ress (804) 649-6948
@DaveRess1 on Twitter