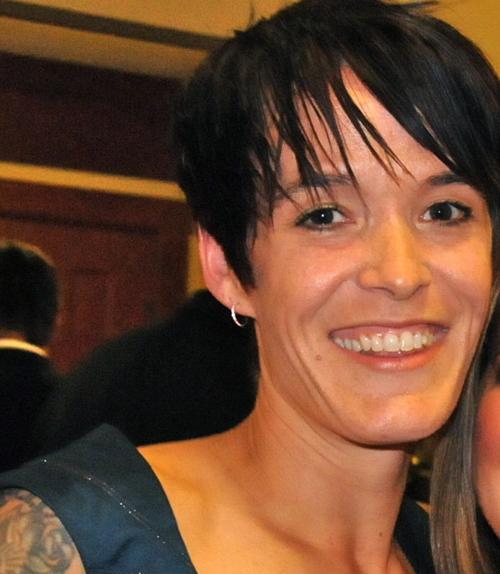 I used to consider myself lucky. I won a Coca-Cola bike when I was 6. I won a 120-second shopping spree at Ukrop's when my son Donovan was a baby, and I didn't have to buy diapers for nearly three months. When I was 20, I won two months' worth of rent in less than two hours at the blackjack table.
I'm lucky, or so I thought until I got blood clots in my lungs, my dad died and life hit me like a ton of bricks in the form of bills, an astronomical mortgage payment, bad bosses and a college bill for my kid that could have bought a small country.
Then I saw a greeting card that said: "Everything you need you already have."
Yes, that's right. I am the type of person who will watch a movie and make a major life decision based on something a character did. I once broke up with a boy because of a fortune I found in a cookie.
So when I saw that greeting card, I held onto it and I perused it often in my mind.
What did I have, and why did I get it?
Was I lucky still and didn't even know it?
When I looked hard, I saw sunsets and the endless scary blue of the ocean or the delightful fluttering of hummingbirds hovering.
Do we earn the sun laying like warm yellow wax on our skin, the snowflakes that stick on our tongues, the leaves like paper jewels that adorn our trees, the satisfying crunch of a newly fallen acorn, the taste of a fresh fig split open, a blueberry ruptured between our back teeth?
Do we embrace the love our babies give us freely?
Did I even see lucky when lucky hit me in the face?
Most of us, me included, go through our days complaining about the person next to us in traffic, chattering on our cellphone about the bad vibes our bosses give us, the mom who raises her kids on snow cones and string cheese, or the person in the express lane with three extra items.
What are we constantly looking for in the store or on the Internet? We buy car after car and purchase boot after boot and the perfect eye shadow and the right shirt and the most tech-savvy cellphone.
Stop looking. You've already got it.
You've got everything you need, and if you don't, know that you can't buy it in a store.
If you need to work on your relationships or be a better mother; if you need to romance your husband or connect with your friends; if you need to work on your health or develop a hobby, you can't find that in the checkout line or in a burrito bowl at the local Mexican restaurant.
You can't buy it with a credit card; you can't drink or smoke it or finance it.
It is there already, just waiting to be tended to, because those kinds of improvements require time and love, both things not financed by a credit card.
Everything you've needed, you already have, and everything you should want, you have to work for.
You might not know that right now, but I hope you see it. I'd say "good luck," but you don't really need it, because you've already got it.
Rebecca Suder is the mother of two boys ages 11 and 22, the wife of a Richmond firefighter, a catering assistant at the Virginia Museum of Fine Arts and a teacher to 18 of the finest 3-year-olds in the city of Richmond. She can be reached at suder4@verizon.net.