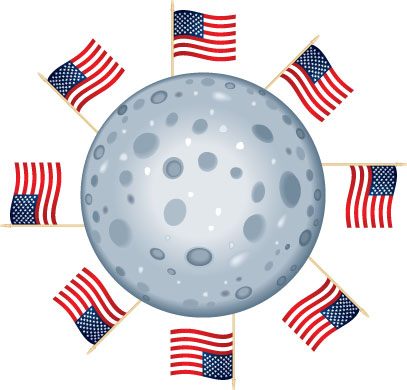 1. Who has the power to order American flags to be flown at half-staff?
A. The president and state governors
D. Mayors and city councils
2. What is a flag expert called?
3. How many American flags are on the moon?
4. Where is the original Star Spangled Banner located today?
 A. The Library of Congress
C. The Smithsonian Institute