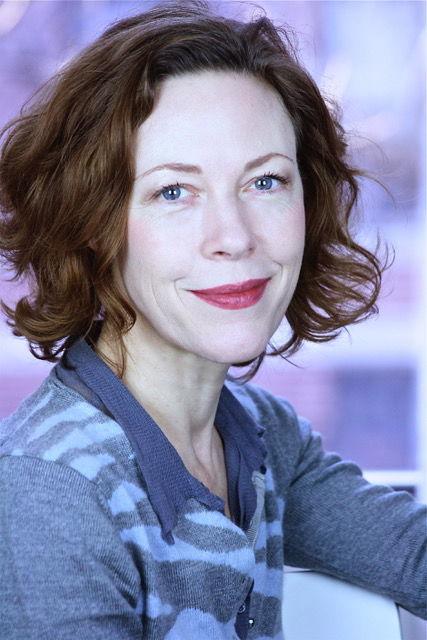 You've probably seen actress Veanne Cox in something. She's been on everything, from "Seinfeld" in 1994 to, more recently, "The Marvelous Mrs. Maisel."
Born in Norfolk, Cox grew up in the Richmond area with her two sisters and parents, who both worked for C&P Telephone Co. Cox attended Manchester High School in Chesterfield County where she dabbled in theater with the musicals "Hello, Dolly" and "All That Jazz."
With her scarlet hair, blue eyes, broad memorable face and commanding theatrical voice, she's the kind of actress you notice and remember.
Her sister Valarie Ayers, who lives in Powhatan County, said, "Everywhere we go, someone will say, 'You sound so familiar. Do I know you?' Then Veanne will say, 'Well ...' And they'll say, 'Oh my gosh, you were on 'Seinfeld!'"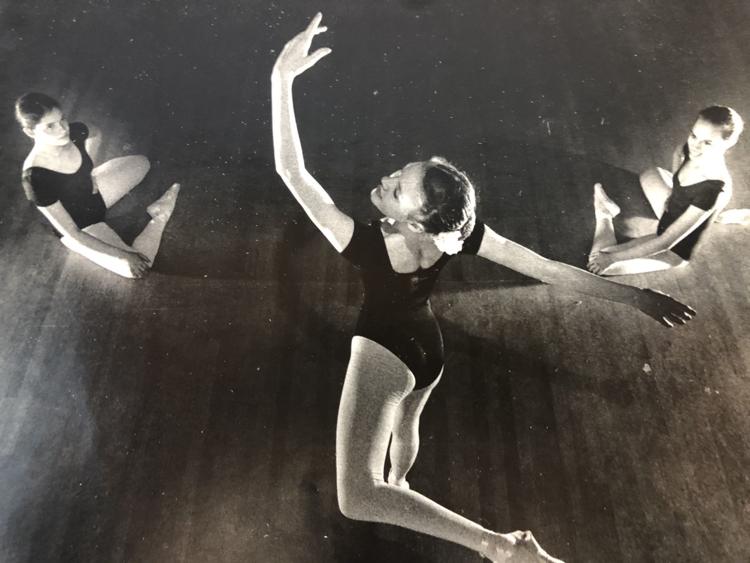 And she was. Veanne played the iconic role of an obnoxious heckler in an episode of "Seinfeld," where she pestered Jerry, constantly, from the crowd.
But what Veanne really wanted to be, at least originally, was a dancer.
"I went to D.C. and studied ballet at the Washington School of Ballet," Cox said. And that's when fate stepped in. A filmmaker came to the school looking for a dancer to cast as a princess in his film. Cox caught his eye, landed the role and launched a career in film, television and on Broadway.
"I moved to New York on my 21st birthday," Cox said by phone from her New York apartment, where she is currently sheltering in place because of the COVID-19 crisis. "I've been here 36 years, and boy, I have lived one helluva life. I've had a good, rewarding and challenging life here in New York. But this [pandemic] is the biggest challenge so far."
Before the pandemic, the former Richmond-area resident landed a streak of high-profile roles on television shows, including "The Marvelous Mrs. Maisel," a dramedy set in the '60s that tells the story of a young Jewish housewife, Midge Maisel, who aspires to become a stand-up comedian. The show, airing on Amazon Prime, has run for three seasons, with a fourth season confirmed.
Cox appeared recently on season three of "Mrs. Maisel," as Corinne, a friend of the main character's mother, desperate to marry off her daughter. She appeared in two episodes: "Marvelous Radio" and "A Jewish Girl Walks into the Apollo."
"'Mrs. Maisel' is this marvelously beautiful, energized, colorful show with brilliant writing. It's just a fantastic journey through the world of the lead character. I had such a good time working on it," Cox said. "They really want the show to be sparkling, fast, dynamic and energized. I had to live up to that beautiful material. I had to live up to the costumes. All the clothes were vintage from top to bottom. I had to live up to that ['60s-era pink] hat alone. You can't just walk in with a hat like that," she added, laughing.
But that's not the only prime-time TV show where you may have seen her recently.
"I played a dying woman on 'New Amsterdam' [this year]," Cox said, "which is extremely different than 'Mrs. Maisel.' It was dark. The whole episode was about dying people in a palliative-care unit."
She played a judge on the legal drama "Bull" on CBS, a witness on "Bluff City Law" with actor Jimmy Smits on NBC and a Homeland Security representative on "NCIS: New Orleans," just to name a few.
"It's always good to be challenged as an artist," said the 57-year-old actor, who describes herself as a "journeyman."
"Basically, those are the actors who don't achieve stardom. But they work hard and they do amazing work, but they don't achieve rich and famous status. It's a job for us. It's a real job. I'm very blessed. I've been very lucky. Not everybody is as lucky as I am. But it's very, very hard, because journeyman actors struggle to find work and have no security," she said.
"I know many talented people who have had to move on to other careers or gave up, walked away to do other things. It's just sheer force of will that keeps a person like me striving to get the next job. I've done it for a long time at this point and I've gotten pretty good at what I do. It's nice when I get a job because I can utilize all that talent that I've honed over the years."
Cox landed her first professional film role in the 1989 Holly Hunter movie "Miss Firecracker." She went on to earn parts in movies such as "Erin Brockovich" and "You've Got Mail."
But her true love, Cox acknowledges, is the theater.
"Over the years, I've done seven Broadway shows," Cox said. "I was in 'An American in Paris' [most recently], and I still cut a rug. I have a feeling that Amy Sherman-Palladino [the creator of 'Mrs. Maisel'] knew me from the theater. I knew several members of the cast because they're all theater actors. It's a wonderful cast."
Drawing on that theatrical background, she said, was part of the joy of working on "Mrs. Maisel."
"With TV and film, you learn how to be incredibly small and delicate with things. With 'Mrs. Maisel,' the show lends itself to the theatrical. It's wonderfully embellished. They want you to be energized and dynamic, which is really fun for theater actors to be able to do on TV — to bring their full self. It's really wonderful," she said.
"Veanne has done a lot of TV and film work, but honestly, she's a stage actress," said Ayers, her sister. "She's so commanding on the stage. One of the first shows she ever did was 'Out of the Reach of Children' in D.C. It really touched me. It was a beautiful play, and she played such a spectacular part."
Cox had a starring role in "Caroline, or Change" and received a Tony Award nomination for her role in Stephen Sondheim's musical "Company."
"She's also a really great Shakespearean actress," Ayers said. "When she was in '12th Night' in D.C., I went to see it 12 times. She was so good in it."
And that's what keeps Cox going, she said, when she lands a role.
"It's very rewarding when you can move people. When you can make them laugh or make them cry, make them think and wonder about existence and humanity," Cox said. "It's a really special thing."
Cox was planning to spend her summer in D.C., remounting a production of "The Comedy of Errors" at the Shakespeare Theatre Company. After that, she was about to set off on a tour of "Tootsie" for a year.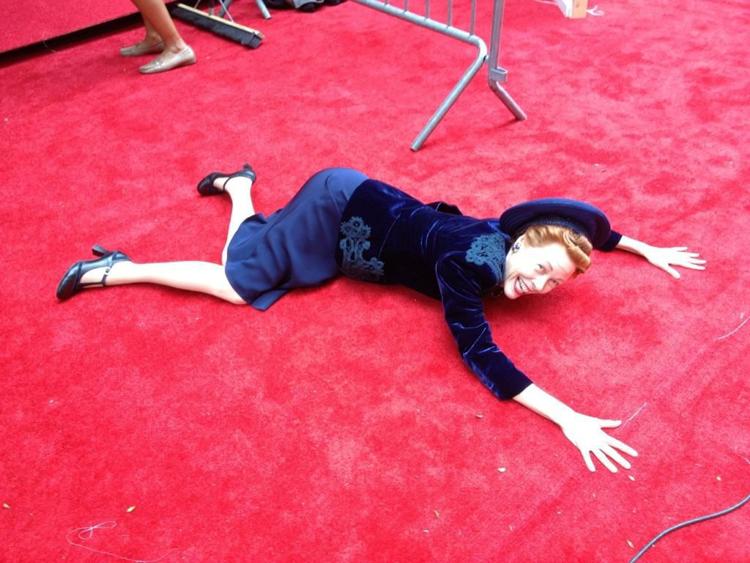 But Hollywood and Broadway, like nearly everything else, have ground to a halt amid the coronavirus crisis. Both jobs have fallen through, and now Cox is waiting, like everyone, to find out when or if things will return to normal.
"Personally, I don't think people are going to come back to the theater for a long time," Cox said. "I can only hope that theater and TV will revive into something we can all relate to again, after all of this is over."
She has spent the past two months sequestered in her New York apartment on 48th Street and 9th Avenue near Times Square.
"It's a real conundrum, sitting here, thinking, 'I've got to do something.' But I am doing something by doing nothing," she said.
She's on her second puzzle and "stares at the walls a lot," she said. They are filled with her art collection, which includes a painting she picked up at Richmond's Arts in the Park by the artist Daniel Robbins.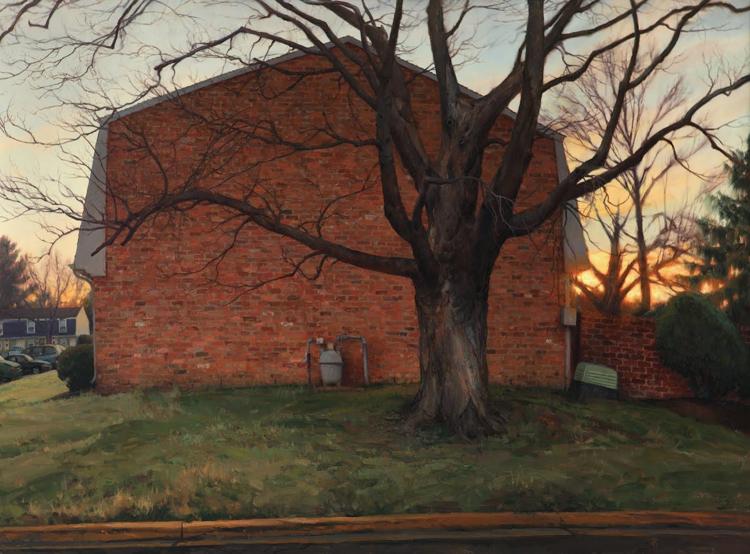 "I went for a walk with a friend the other day. He attached a 6-foot-long string between us and we walked around, just to make sure we were doing the right thing," she said.
She has also been volunteering at a soup kitchen, where she helps feed 150 people.
Otherwise, she's been filling her time talking to her sisters on FaceTime and taking an online dance class with her friend and dance instructor of 40 years.
She hopes to return to Richmond soon, but doesn't know when it will be safe. Her parents died a few years ago, but, in addition to her sister in Powhatan, she has several cousins in the Richmond area and two nieces at Virginia Commonwealth University.
"I love Richmond. I want to live on Floyd Avenue when I retire," she said. "Richmond has a fantastic theater community. I'm really impressed with the theater there. I would love to retire and do theater there. Richmond has a big part of my heart."