When he was 10, Ken Conger took part in a campfire program in Shenandoah National Park and decided to become a park ranger.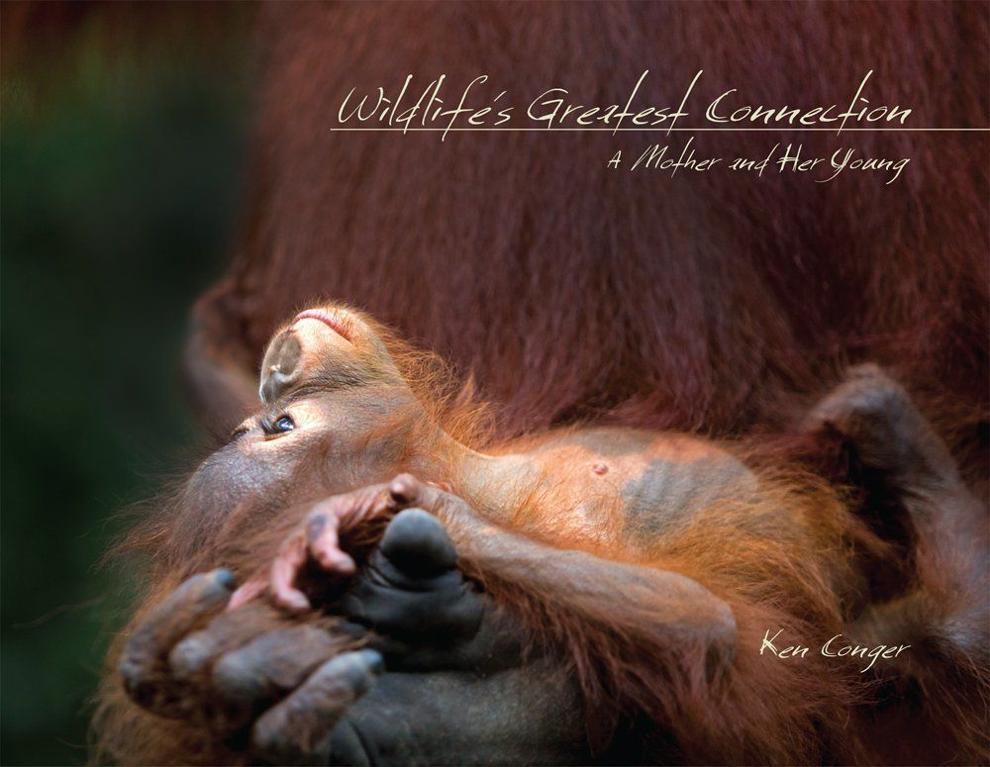 His desire came true and is on display in "Wildlife's Greatest Connection: A Mother and Her Young" (100 pages, Brandylane Publishers, $29.95), a collection of photographs showing the intimate and diverse relationships among animal moms and their children.
Conger, a longtime park ranger and wildlife game warden who lives in Lanexa, visited scores of national parks and wildlife refuges across the globe to create this compilation of photos. He also leads wildlife programs, takes part in art festivals, teaches classes in wildlife photography and gives private photo lessons.
In 1980s Manhattan — a prosperous time in a powerful city — life could deal out euphoric highs. And hellish lows.
Robert Goolrick explores both in "The Fall of Princes" (304 pages, Algonquin Books, $25.95).
His third novel focuses on a group of young Wall Streeters and their experiences with wealth and its disappearance as the story moves between New York, Paris, Los Angeles and London.
Goolrick, who grew up in Lexington in the Shenandoah Valley and now lives in White Stone in the Northern Neck, is the author of two previous novels, "The Reliable Wife" and "Heading Out to Wonderful," as well as a memoir, "The End of the World as We Know It: Scenes From a Life."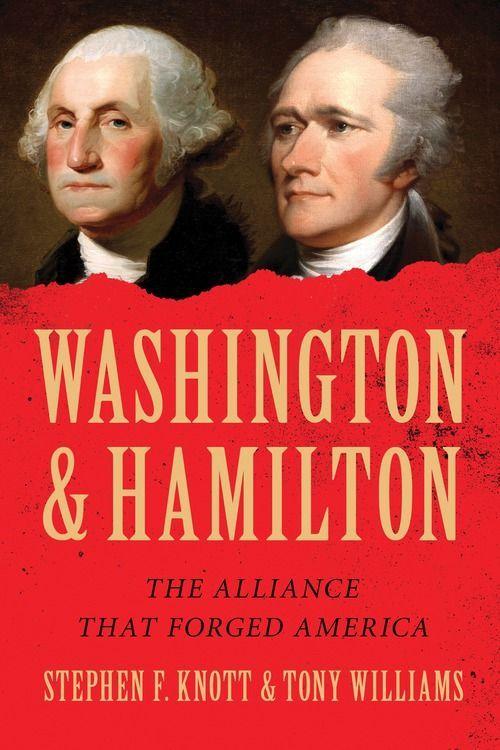 In "Washington & Hamilton: The Alliance That Formed America" (352 pages, Sourcebooks, $24.99), Stephen F. Knott and Tony Williams argue that the cooperation between George Washington and Alexander Hamilton was the most influential in forming the federal institutions we know today.
Knott, a professor of national security affairs at the U.S. Naval War College in Newport, R.I., lives in Canton, Mass.
Williams, the professional development instructor at the Bill of Rights Institute in Arlington County and program director at the Washington, Jefferson & Madison Institute in Charlottesville, resides in Williamsburg.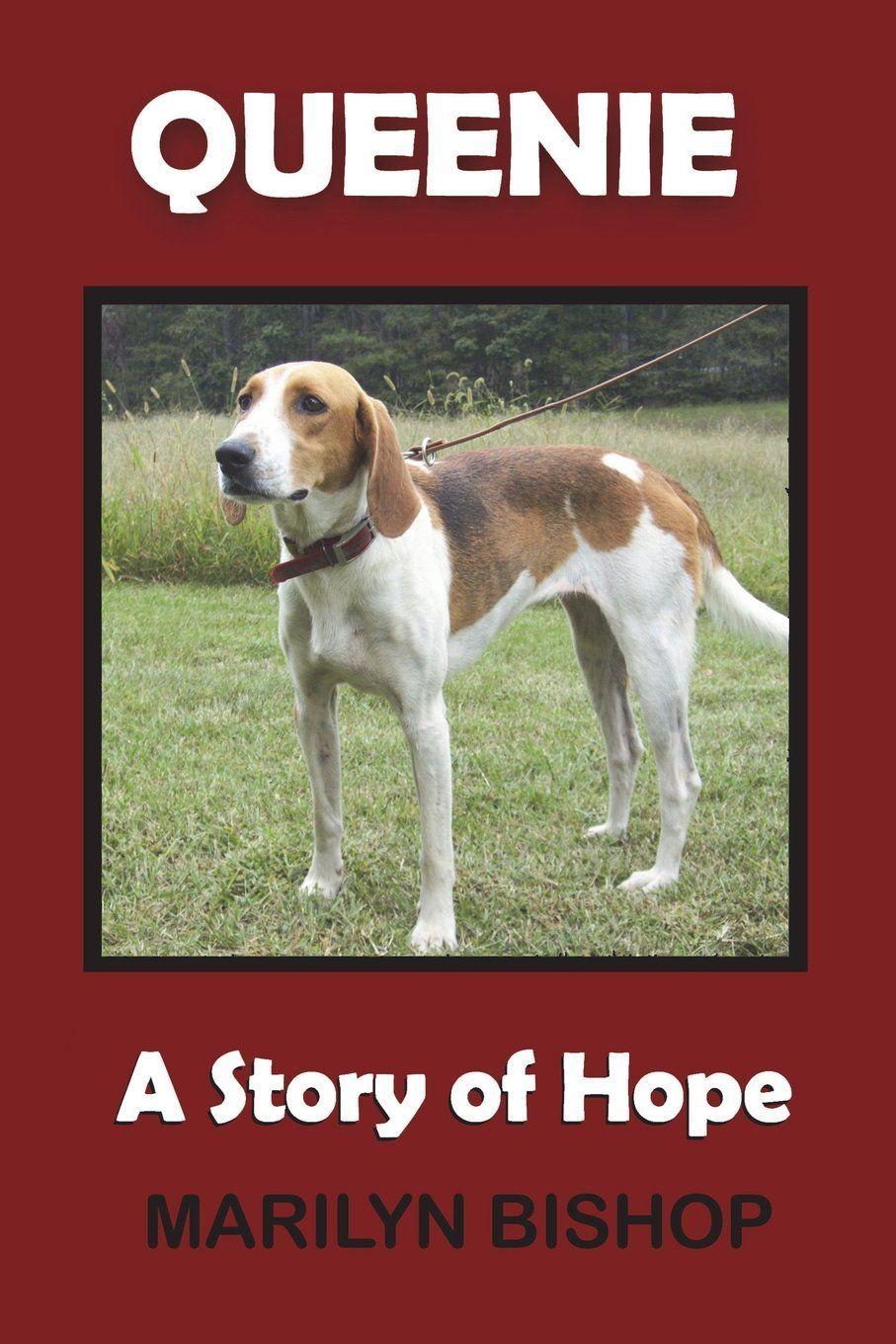 Anyone who has ever experienced the pain of a lost pet will find recognition in "Queenie: A Story of Hope" (64 pages, Mirror Publishing, $8.99) by Rockville resident Marilyn Bishop.
Bishop's story begins with a real-life incident about a foxhound that fled when a tornado felled an oak tree that crushed her kennel. The rest of the story examines what might have happened to Queenie as she struggled to find her way home.
Among those she meets on her trek are a lonely widower, a weary single mom and a bullied adolescent.
Boris Fishman has won the 2015 VCU Cabell First Novelist Award for "A Replacement Life," which tells the story of a young Jewish writer whose life spirals out of control when he begins helping his community forge Holocaust reparation claims.
The award, which honors an outstanding debut novel published during a calendar year, will be awarded at 7 p.m. Nov. 10, when Fishman will give a reading and participate in a roundtable discussion at the W.E. Singleton Center for the Performing Arts, 922 Park Ave.
Fishman was one of three finalists for the prize. The others were Celeste Ng for "Everything I Never Told You" and Rebecca Rotert for "Last Night at the Blue Ange.
Williamsburg resident Deanna Raybourn launches a projected mystery series with "A Curious Beginning" (352 pages, NAL, $25.95), set in Victorian England and featuring heroine Veronica Speedwell. Raybourn is also the author of the Lady Julia Grey mysteries and the Jasmine novels.
John R. Maass, a historian at the U.S. Army Center of Military History in Washington, examines a climactic event from the American Revolution in "The Road to Yorktown: Jefferson, Lafayette and the British Invasion of Virginia" (208 pages, Arcadia Publishing, $21.99). Maass lives in the Mount Vernon area of Fairfax County.
Vienna resident Nedda R. Thomas uses the experience of her father, American pilot Ned Thomas, in "Hump Pilot: Defying Death Flying the Himalayas During World War II" (192 pages, History Publishing, $18.95), in which she tells the story of the daring airmen and their mission and combines it with tales of love, loss, grit and humor.
An unlikely pair take center stage in Art Taylor's "On the Road With Del & Louise" (277 pages, Henery Press, $15.95), a novel in short stories. Del robs convenience stores for tuition and academic expenses, and Louise moves from being his victim to his lover and accomplice. Taylor lives in Northern Virginia, where he's a professor of English at George Mason University.
Hugh Harris of Chesterfield County offers the third novel in his Dinkel Island series, "Secrets at Lighthouse Point" (302 pages, Tate Publishing, $21.99), which centers on the efforts of Gracie Love Grayson to turn an old lighthouse into a spiritual retreat center. But she encounters opposition from, among others, a crime syndicate and a cigarette-smuggling operation. Harris is an artist and a retired pastor.
Writer Anna Burger and illustrator Laura Craig combine their talents in a children's book, "Pea Soup and the Seafood Feast" (30 pages, Belle Isle Books, $19.95), which centers on Jack, a boy who heads out on the Chesapeake Bay in search of better fare when his mom tells him dinner will include pea soup. Along the way, he learns the value of sustaining marine life. Burger, who grew up on Onancock Creek, lives on the Eastern Shore; Craig also was raised on the Eastern Shore and now resides in Fredericksburg.
Williamsburg-area resident Annaliese Darr tells a story that combines magic and realism in "Believe: Don't Ask Why — Just Believe" (362 pages, Bellastoria Press, $14.95), a novel set in the Shenandoah Valley featuring a family that includes tent-revival preachers, gospel musicians, healers, heroes and marijuana growers.
John Byrns, a retired pastor who lives in Chesterfield County, has written "Spiritual Fire Starters" (380 pages, John Byrns, $15), a year's worth of devotionals.
Gerald Proctor, a longtime resident of Virginia Beach, focuses on spiritual issues in his collection of poetry, "Soulful Poems of Godly Love" (30 pages, Dorrance, $10). He studied at Norfolk State University.
Richmond native Samantha McEnhimer, a 2003 graduate of L.C. Bird High School in Chesterfield County, explores spiritual issues in "Follow and Seek: A Guide to Building Joy Through Virtue for Teens and Young Adults" (164 pages, WestBow Press, $13.95). Her aim is to help a generation of young Christians move from their life in the world to their life in Christ.
Lamar A. West, a resident of Chester, is the author of "Disciple in America" (106 pages, CreateSpace, $5.99), which focuses on solving societal issues through Christ, balancing being a Christian and a teenager, and being young and black in today's world. A graduate of L.C. Bird High School in Chesterfield County, he now attends Radford University and is majoring in communications.
Rajan Jaisinghani of Richmond examines why people damage the environment in "Homo sapiens: An Appraisal of Modern Humans" (288 pages, Siri Scientific Press, $18.90, including tax plus $4 shipping via www.homosapiensthebook.com and from Chop Suey Books for $22), using India's experience as a template. Jaisinghani is president of Richmond-based Technovation Systems Inc.
Richmonder Sylvia Hoehns Wright challenges business communities to create ecologically sustainable products and services in "Grow Green Market Share With CARE: From Eco-Weak to Eco-Chic" (49 pages, LuLu.com, $14.95).

Get ready for Tuesday's election with the latest election news, information about the candidates, video, photos, helpful links and more.