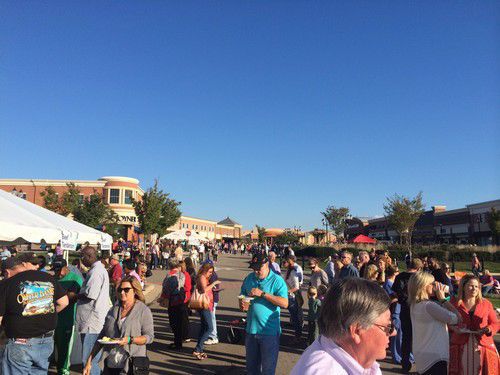 Hungry? The Magnificent Midlothian Food Festival returns this Wednesday, Oct. 5 at Westchester Commons for an all-you-can-eat festival of food.
Dig into crab cakes, BBQ, beef tenderloin, grilled salmon, chowder, hot dogs, ice cream, and more. There will be sodas for the kids, as well as cocktails, wine, and craft beer for adults. Tickets are $35 and available here.
The event is held on the first Wednesday in October every year at Westchester Commons in Midlothian.
Proceeds benefit local charities, including Families of the Wounded Fund.
The Magnificent Midlothian Food Festival runs from 4:30 p.m. to 8:30 p.m. this Wednesday at Westchester Commons Shopping Center, 15786 WC Main Street in Midlothian.