Let us now praise Ruth Rendell — and mourn her, for herself and for her millions of readers.
The prolific British writer died this year at age 85. The author of 66 novels and several collections of short stories, she won wide praise for her dark tales of suspense mixed with significant psychological aspects. One of the past half century's leading practitioners of the genre, she transcended and expanded it.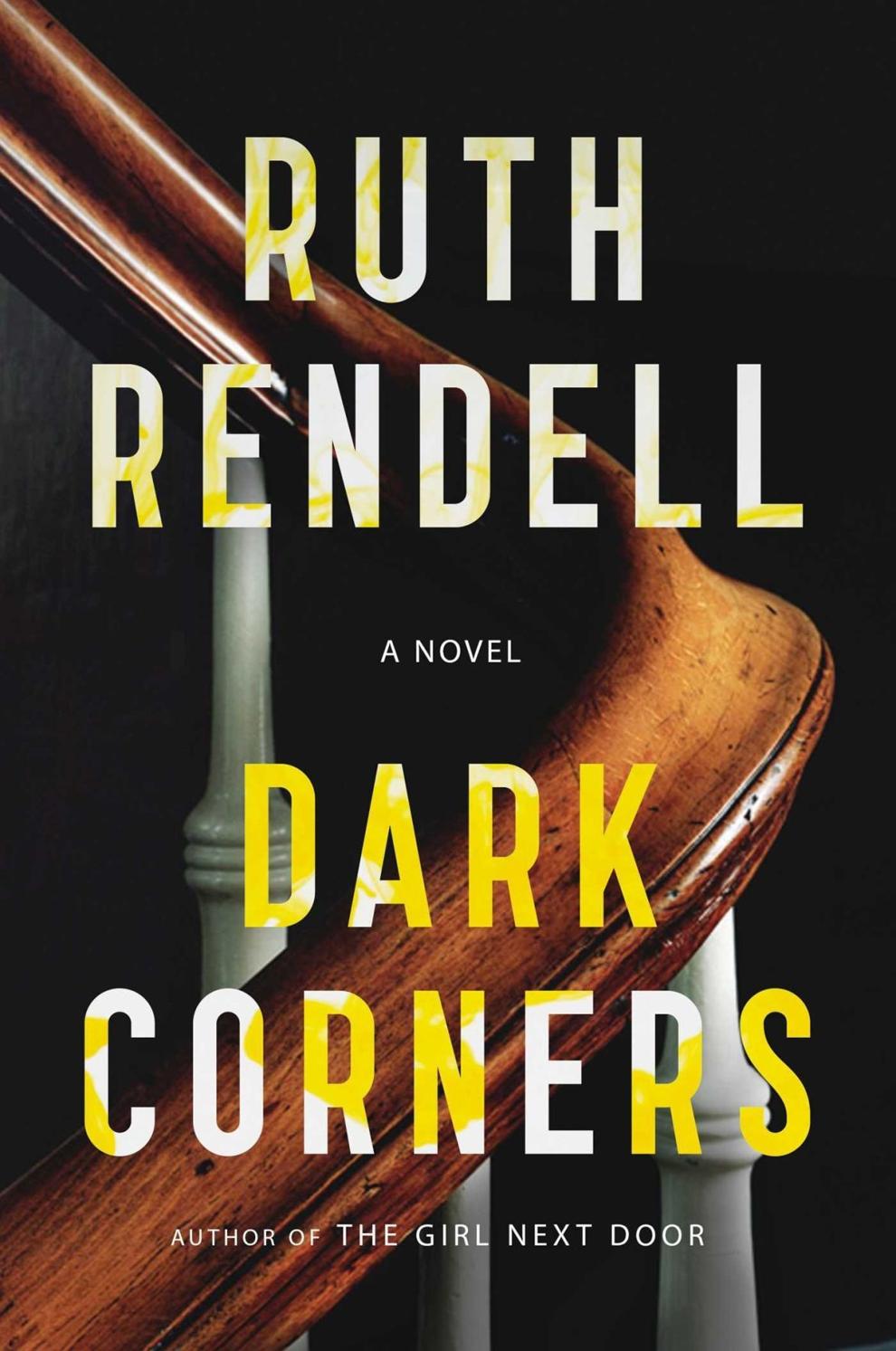 Now we have her final novel, "Dark Corners" (240 pages, Scribner $26) — a gripping story of blackmail and death.
For 23-year-old Carl Martin, the world should be a particularly tasty oyster. His debut novel has been published, he has a beautiful girlfriend, and he lives in a posh neighborhood in a house bequeathed to him by his father, who also left behind a hoard of quack medicines. To bring in some cash while he works on another novel, Carl rents several upstairs rooms to veterinary receptionist Dermot McKinnon, a faithful churchgoer.
So far, so sublime. But when Carl's actress friend, Stacey Warren, whines about her growing waistline while simultaneously consuming large helpings of calorie-laden dishes, he sells her diet pills from his dad's stash. A few days later, Stacey's friend Lizzie Milsom finds her dead (poor Stacey — with death, weight loss begins immediately).
Then the fun begins. Dermot starts blackmailing Carl by withholding his rent payment, taking liberties with his landlord's space and refusing to vacate. Lizzie — a liar and a cheat — begins squatting in Stacey's apartment and fibs to a casual date that she owns it.
As the plots progress and converge, one cannot turn the pages of this trademark Rendell novel without feeling a rising chill and hearing the whispered hiss of a snake. The author blends the mundane with the menacing, all the while infusing her story with edgy humor.
A gift from the grave, "Dark Corners" provides lovers of intimate and intelligent fiction with a final bequest from a writer who ranks among the best and whose body of work likely will be read and re-read for many years.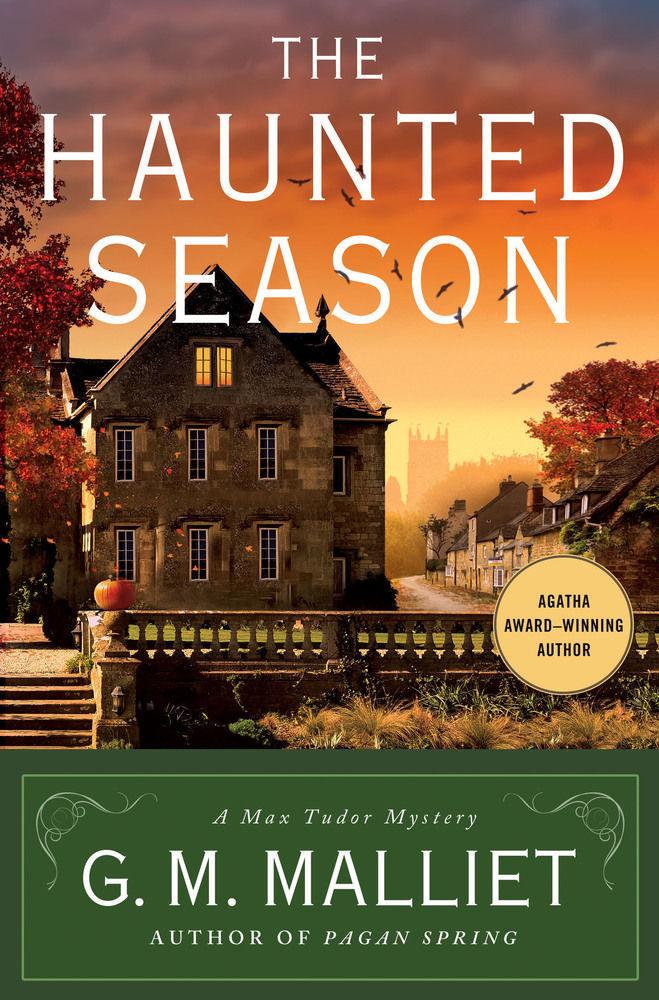 A spy must be able to discern the workings of the mind; a clergyman, the heart.
So it's a good thing that Max Tudor, a former MI5 agent and the current Anglican rector in the English village of Nether Monkslip, is on the case in "The Haunted Season" (304 pages, Minotaur Books, $25.99), the fifth installment in Northern Virginia writer G.M. Malliet's series.
This time out, the victim is Viscount Bayer Baaden-Boomethistle, who suffers decapitation by trip wire while riding his horse through the woods. Before his extremely unnatural death, he shared Totleigh Hall with his much-younger, roving-eyed wife, Bree; his dim son, Peregrine; his bright daughter, Rosamund; and his snobbish mother, Caroline, a writer of bodice rippers.
As Max and Detective Chief Inspector Cotton (we never learn his given name) sort through the deception, readers might spot clues that Malliet has provided for those who like to race the sleuths to the correct conclusion. But people who simply savor the ride will nonetheless find much to enjoy, including the scenes of domestic life among the villagers.
Malliet combines a cunning plot with lovely prose and wicked humor in her novels, as well as a wealth of incisively drawn eccentrics. With a bow to Agatha Christie, another to Fred Secombe — and blessed with creative ingenuity — she honors the core of the English-village subgenre and deftly adjusts it to the contemporary era in this amusing and affecting whodunit.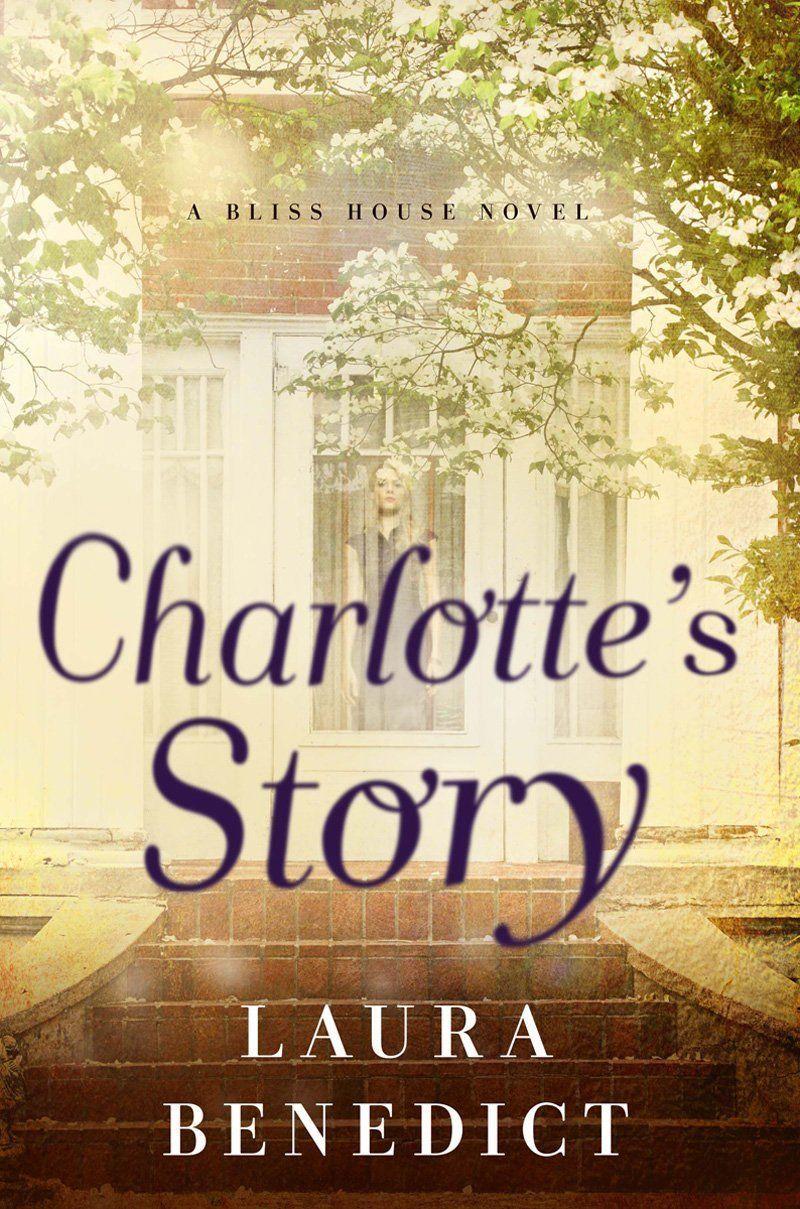 "Do you think the dead come back and watch the living?" the disturbed housekeeper Mrs. Danvers asks the nameless second Mrs. de Winter in Daphne du Maurier's classic "Rebecca."
It's a question that Charlotte Bliss might well ask in "Charlotte's Story" (400 pages, Pegasus, $25.95), Laura Benedict's sequel to last year's "Bliss House," set in fictional Old Gate, a small Virginia town along the James River somewhere between Charlottesville and Lynchburg.
Death comes early and often in Benedict's latest. Two months after her mother-in-law Olivia's demise, Charlotte and husband Press lose their 4-year-old daughter, Eva Grace, to drowning — a loss for which Charlotte blames herself. On their way to Bliss House for Eva Grace's wake, an elderly couple die in a vehicle crash. And it's not long before a grieving Charlotte begins seeing apparitions of Olivia and Eva Grace.
But more than accidents and natural causes are at work in this skillfully rendered mixture of ghost story and mystery that draws on the spirits of du Maurier, Stephen King and — in its depiction of a tormented family — Joyce Carol Oates.
Benedict's fully realized characters are amplified by her affecting and insightful prose, such as this passage in which Charlotte reflects on the ways of the mind: "But isn't that what our memories are? We walk down a long hallway, opening doors into rooms whose permanent contents wait to surprise or comfort or horrify."
Benedict, a former Roanoke resident who now lives in Illinois, infuses this creepy and addictive novel with a sense of dread that rises inexorably to the breaking point. Like its predecessor, "Charlotte's Story" successfully melds the paranormal with the puzzle while whetting the reader's appetite for a third harrowing visit to the manor.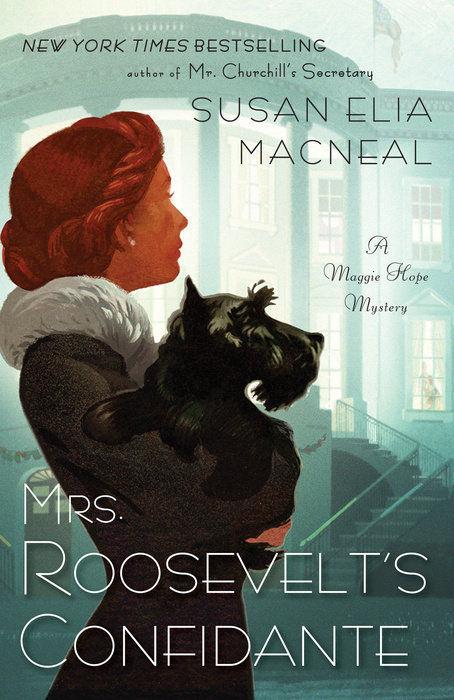 The "special relationship" between the United States and the United Kingdom stood strongest after the attack on Pearl Harbor in 1941, when the U.S. entered World War II and Britain received much-needed help.
But someone wants to damage that bond in "Mrs. Roosevelt's Confidante" (352 pages, Bantam, $15), the fifth entry in Susan Elia MacNeal's series featuring secretary-turned-spy Maggie Hope.
Prime Minister Winston Churchill, accompanied by Maggie and several other aides, has traveled to Washington to meet with President Franklin D. Roosevelt and plan war strategy. Soon after Maggie arrives, Eleanor Roosevelt confides that she's concerned about her temporary secretary, Blanche Balfour, who has not reported for work. And when Blanche is found dead, Maggie learns that an attempt was in the works to discredit Eleanor, and thereby FDR and Churchill, and likely the Allied war effort.
Mix in the impending execution of young black sharecropper Wendell Cotton in Virginia, isolationists unswayed by Pearl Harbor, Nazis testing rockets and an intriguing cast of real-life and imagined characters, and readers are treated to another multifaceted thriller.
Like its predecessors, "Mrs. Roosevelt's Confidante" soars as a page-turner that displays MacNeal's prodigious research, addictive storytelling, imaginative mind, keen eye and big heart.