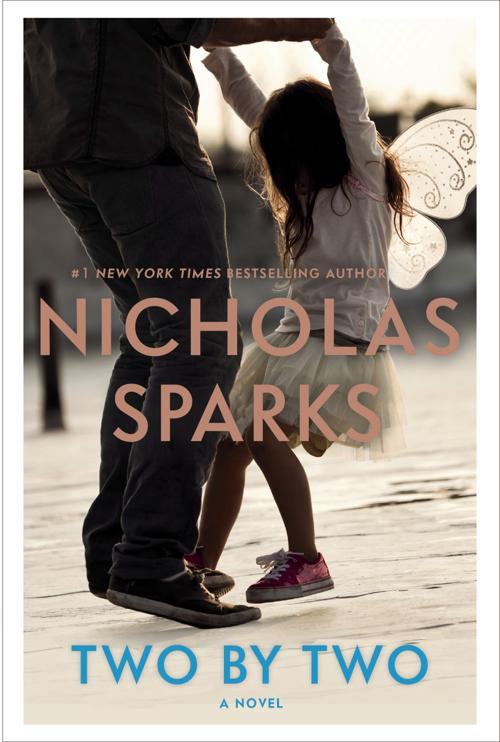 From the outside, Russ Green has the perfect life. He has a job in advertising, a house, a beautiful wife and a little girl.
But as we know in fiction and in real life, the picture usually isn't as bright as it seems. There can be a dark corner that won't come into focus and threatens to spill over the rest of the image.
Nicholas Sparks' latest offering, "Two by Two," is his 20th book after 20 years in publishing. He first romanced readers in "The Notebook," and continues to engage them in this novel focusing on a year in the life of Russ, a thirtysomething man who has no idea how much his life is about to change.
When we meet Russ, things are going well at work. But his boss seems to have an affinity for Russ' wife. Just before a work holiday party, Russ asks his wife, Vivienne, to not engage in flirtation with his boss. At first, she tells him "to get over it," but acquiesces during the event. That's when things at the office change for Russ. He's no longer the favored employee, and his boss begins to find fault with everything he does. So, it seems, does his wife.
It's not a fun read, but it's not supposed to be. The unraveling of a relationship is painful, and Sparks makes the tension and discomfort jump off the page. Russ tries everything to make his wife happy; he's a people-pleaser, after all. But it's never quite enough. He's always reaching further and further to get to her, only to find himself grasping at air.
Russ takes a huge professional risk, but can't count on his wife's support. The relationship deteriorates further as he takes on more roles at home, being the primary caretaker of his daughter, running the house and trying to make his professional risk a success.
Russ' life is miserable for a while. Why do we want to read this? Struggles create character and because in the painful loss of the relationship with his wife (was there ever a real relationship here?), a stronger bond with his daughter emerges.
You'll feel the pain emanating from the pages, especially if you've been through a divorce. And when Russ runs into someone from his past, you may think you know where the book is headed. But Sparks has a few more twists in mind. While the first part of the book focuses on Russ' marriage and daughter, the middle of the book takes a turn. Just when he thinks his world is turned upside down, something else comes along that will shake the bedrock of his life.
"Two by Two" is a story of love and loss. Will Russ get a happy ending? Pour a cup of coffee and start turning the pages to find out.