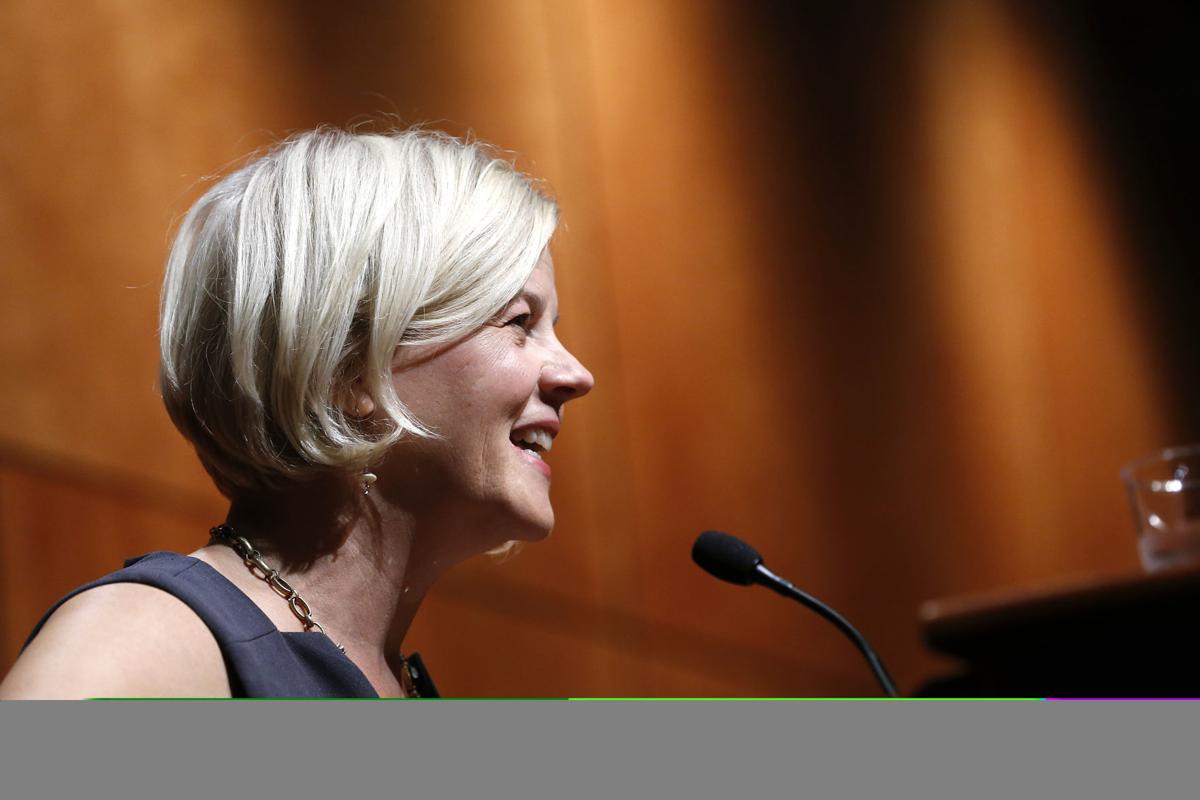 Catherine Kerrison, Jon Pineda, Michael Chitwood and the late Claudia Emerson were the big winners announced Saturday night at the 22nd annual Library of Virginia Literary Awards.
Kerrison was the winner of the award for nonfiction for her book "Jefferson's Daughters: Three Sisters, White and Black, in a Young America," which contest judges said "illuminates women's experiences in early America through the lives of Thomas Jefferson's three daughters — Martha and Maria, his children by his wife, and Harriet Hemings, born of his relationship with his slave Sally Hemings."
Kerrison is a professor of history at Villanova University, where she teaches courses in Colonial and Revolutionary America and women's and gender history.
The other finalists for the nonfiction prize were Margaret Edds for "We Face the Dawn: Oliver Hill, Spottswood Robinson, and the Legal Team That Dismantled Jim Crow" and Beth Macy for "Dopesick: Dealers, Doctors, and the Drug Company That Addicted America."
Pineda won the Emyl Jenkins Sexton Literary Award for Fiction for his book "Let's No One Get Hurt," described by the judges as a "lyrical and powerful coming-of-age novel exploring loss, abandonment, and how we fashion new versions of self when forced to."
Pineda is a poet, memoirist and novelist. His novel "Apology" won the Milkweed National Fiction Prize and his poetry collection "Little Anodynes" received the 2016 Library of Virginia Literary Award for Poetry.
The other finalists for the fiction award were James A. McLaughlin for "Bearskin" and Tim Poland for "Yellow Stonefly."
Chitwood and Emerson tied for the poetry award.
Chitwood's book "Search & Rescue "was praised by the judges for seeing "familiar subjects in fresh ways through clear diction and rich imagery that sounds just right to the ear and the mind." Chitwood's poetry and fiction have appeared in numerous journals, and his poetry collection "Spill" and his collection of poems about his native Appalachia, "Gospel Road Going," each earned a Roanoke-Chowan Award for Poetry.
Emerson's book "Claude Before Time and Space," according to judges, "displays the final work of a master poet at the height of her craft." Emerson was the poet laureate of Virginia from 2008 to 2010. Among her many honors are the Pulitzer Prize for Poetry, which she received in 2006 for her book "Late Wife." She held teaching positions at a number of Virginia universities, including Virginia Commonwealth University. She died in December 2014.
The other finalists for the poetry prize were Bob Hicok for "Hold" and Erika Meitner for "Holy Moly Carry Me."
The winners of the People's Choice Awards are "Tony's Wife" by Adriana Trigiani in the fiction category, and Macy's "Dopesick: Dealers, Doctors, and the Drug Company That Addicted America" in the nonfiction category. Winners were chosen by online voting.