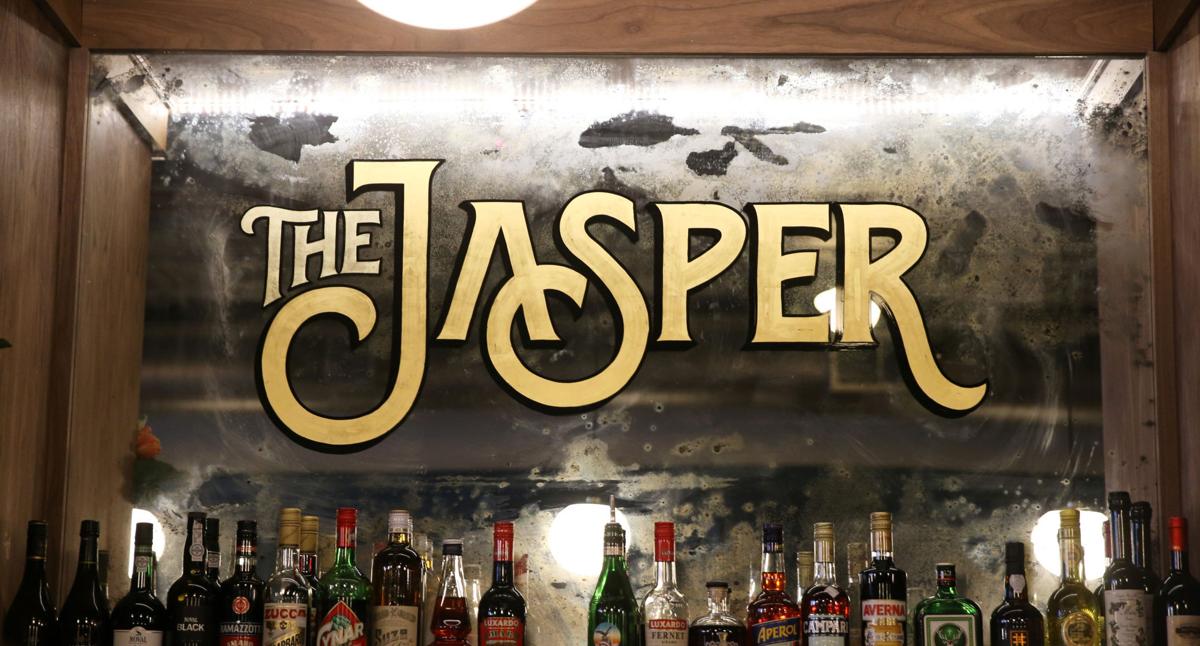 Like most other restaurants in Richmond, Mattias Hagglund's bar, The Jasper in Carytown, has suffered financial loss since the start of the pandemic.
He and his business partners did everything they thought they were supposed to at the outset of the pandemic, including applying for the federal Paycheck Protection Program and taking out a Economic Injury Disaster Loan from the Small Business Administration. They also filed an insurance claim on their business interruption insurance policy — a type of insurance meant to protect businesses from business interruption.
The Jasper submitted its claim on March 25, a day after the state ordered restaurants to close their dining rooms, thereby, Hagglund thought, interrupting the business of a bar designed to specialize in craft cocktails enjoyed in the space.
Their claim was denied — the same as hundreds of others across the country, according to the Associated Press.
Nationwide, there has been a flood of claims under business interruption insurance policies that have been almost universally rejected for a variety of reasons, including boilerplate provisions inserted by insurers after the SARS outbreak in 2003 to exclude disruptions caused by virus and bacteria.
"It's supposed to be the backup plan when you're down, but instead we're getting kicked," Hagglund said.
But now Hagglund is looking to bring about change in the industry. He's working with The Hospitality Industry Re-Imagined Security Trust, or THIRST, a national advocacy group dedicated to raising awareness about these claims and denials. The group also aims to highlight laws and legislation in support of independent businesses within hospitality and tourism.
"The insurance industry foresaw the risk. That's why they made the move for the virus exclusion," said David Princeton, principal consultant of Advocate Claims Service in Wisconsin and an insurance expert for THIRST. "The insurance industry did nothing to prepare the world for the risk."
Insurance companies scrambled to highlight the clauses within their contracts that exclude pandemic-related claims, Princeton said.
But the wording of contracts is key, said Etti Baranoff, an insurance professor at Virginia Commonwealth University. It will be easier for the lawsuits or claims to succeed if the contract contains something excluding virus-related events, but it all boils down to the contract, she says.
"If it's not clear, then the insurance companies would have to pay," Baranoff said. "In most cases, it's really clear, [but] I don't think there is one answer. It just depends on the policies at hand."
Despite what's happening, businesses should not expect a result from the legal side anytime soon, Baranoff said.
President Donald Trump weighed in on the thorny issue in April when he told reporters that he suspected many insurers were dodging their obligations. "You have people that have never asked for business interruption insurance [payments] and they've been paying a lot of money for a lot of years for the privilege of having it," Trump said. "And then when they finally need it, the insurance company says, 'We're not going to give it.' We can't let that happen."
Although sympathetic to their policyholders' plights, insurers say most business interruption policies were designed to cover shutdowns caused by catastrophes such as hurricanes and terrorist attacks while excluding pandemics that cause widespread losses too staggering to cover, even for an industry sitting on $850 billion in reserves.
Only a small number of businesses sought additional coverage that specifically includes losses caused by pandemics, said David Sampson, CEO of the American Property Casualty Insurance Association, an industry trade group.
In the meantime, Hagglund's restaurant is still closed for dine-in, but it continues to offer takeout and delivery for its entire menu, including alcoholic beverages, to its customers. Since the bar doesn't specialize in food, Hagglund said, The Jasper hosts guest chefs daily and a lemonade stand, which serves both lemonade and cocktails, on the weekend.
"It makes the most sense to keep the lights on," Hagglund said.