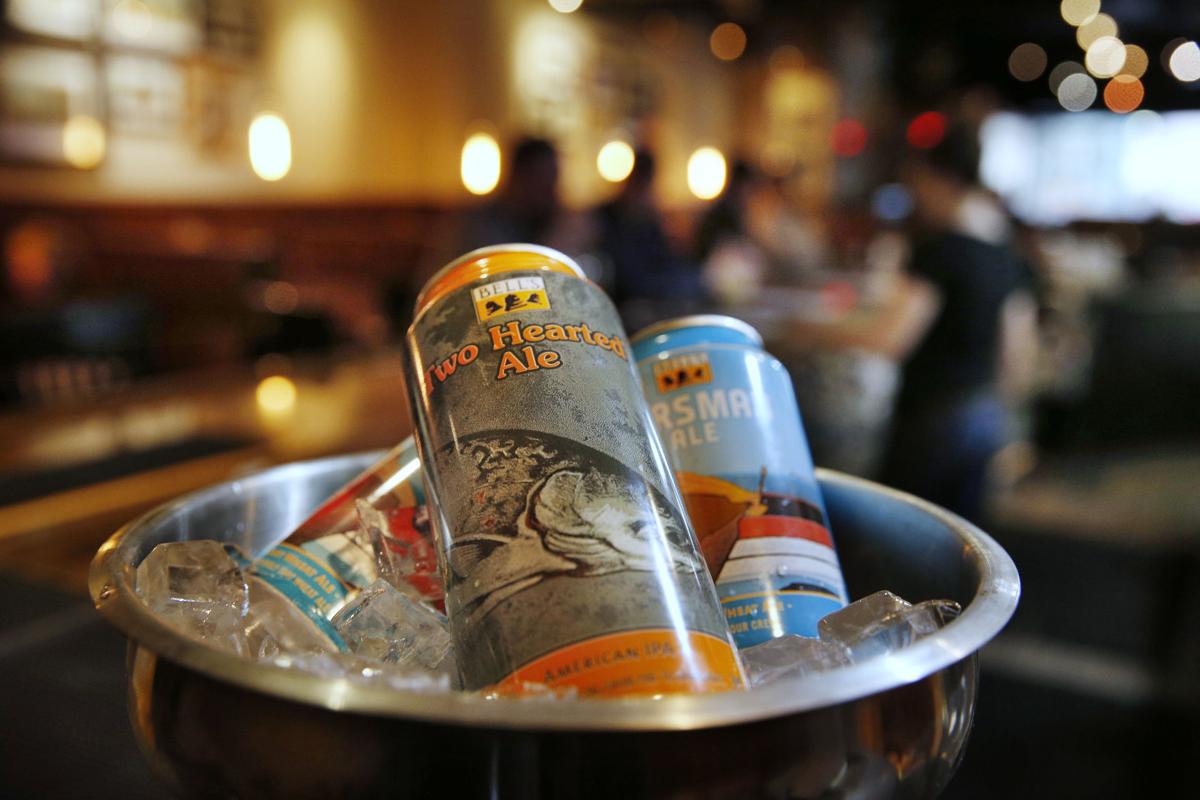 It's been nearly two years since beers such as Two Hearted Ale and Oberon Ale started disappearing from shelves and taps across Richmond and later Virginia, but now Bell's Brewery looks like it's headed back to the state.
"We are absolutely thrilled to be back, and we are really looking forward to working with our new partner in Richmond. To everyone who has kept in touch and waited patiently for our return, I say thank you and cheers," Larry Bell, president and founder of Bell's Brewery, said in a statement posted on Bell's website.
The deal to return Bell's to Richmond isn't officially done, according to Thomas A. Lisk, an attorney for Bell's Brewery. Lisk said both parties — Bell's and Premium Distributors of Virginia, a division of the nation's largest beer distributor, Illinois-based Reyes Holdings — reached an agreement to stop litigation with Premium agreeing to transfer Bell's distribution contract to another company. The deal is expected to close next week.
The Michigan-based brewery stopped shipping its beer to Virginia in late 2018 as it attempted to get out of its distribution contract with the nation's largest beer distributor, which in December 2018 purchased Henrico County-based Loveland Distributing Co. — and, along with it, the contract to exclusively distribute Bell's beer to the Richmond area. In February 2019, it stopped shipping to the entire state, fearing doing so would hurt its Richmond case.
In Virginia, and many other states, a third-party distributor is required for sale of beer (and wine and spirits) to retail stores and restaurants. Bell's founder has a history of preferring to work with smaller, independent distributors. In 2006, Bell's stopped distribution in Illinois for about two years when a subsidiary of Reyes Holdings, the same parent company as the Loveland purchaser, had its contract there.
Bells started trying to get out of its Richmond contact two days before the 2018 sale of Loveland — a local, family-run distributor — to Premium Distributors of Virginia. Loveland and Premium didn't want to let Bell's out of its contract, and filed a complaint with the Virginia Alcoholic Beverage Control Authority that Bell's was in violation of the Virginia Beer Franchise Act.
Two years, an ABC hearing, and some back and forth in Richmond Circuit Court later and now "all parties involved are happy to resolve this matter amicably and welcome Bell's back to Virginia," the brewery said in a statement posted on its website Nov. 4.
Lisk, Bell's attorney, said he can only speculate on why Premium agreed to transfer distributions rights to someone else, saying they probably "got tired of the litigation."
"They're scheduled to close next week, but we fully expect that all the parties will agree to let it go," Lisk said.
Premium could not immediately be reached for comment.
"Virginia ABC is pleased that the parties were able to resolve this franchise matter, and we look forward to welcoming Bell's Brewery beers back to Virginia," the state liquor authority said in a statement.
Larry Bell said his brewery is ready to ship to Virginia following the deal closing on Nov. 13.
"The first shipment is ready to leave Kalamazoo on the 16th," Bell said.
He added that news of the brewery's return to Virginia is a "tremendous weight being lifted" for him personally and a morale booster for the Bell's team. Like many other businesses, sales at Bell's have been affected by the pandemic, specifically by the loss of sales to restaurants across the country due to the entire restaurant industry struggling. Restaurants, as opposed to retailers, usually account for a larger portion of craft breweries' sales than for mass market brewers, Bell said.
"We're down about 5% this year, which granted isn't bad [compared to the losses other business sectors are seeing]," Bell said.
Bell said were it not for the pandemic, he would travel down to Richmond to toast Bell's return with enthusiasts and fans. He hopes to schedule a visit once the pandemic is over.
In the Richmond area, Bell's will now be distributed by Specialty Beverage of Virginia, a Henrico-based company. It will continue working with other, locally owned distributors in other parts of the state. Bell's will also debut a new-to-Virginia brew: Bell's Lo-Cal IPA, Light Hearted Ale, which is "brewed with Centennial and Galaxy hops." The low-calorie beer is 110 calories and has an alcohol-by-volume of 3.7%, per 12-ounce serving.
Last month, Two Hearted Ale, the brewery's flagship beer, was named the "Best Beer in America" in the "2020 Best Beers in America survey" for the fourth year in a row.
(804) 649-6321
Twitter: @KarriPeifer