Did you forget to make a dinner reservation three months ago, or you didn't preorder a limited-edition baked box from a local bakery last week?
Perhaps you want to get a special surprise for a new paramour, but you don't want to go too over the top and scare him or her off. Or, you want to pick up a little treat for your Valentine.
There are many delicious options that don't require a lot of planning to make Valentine's Day special.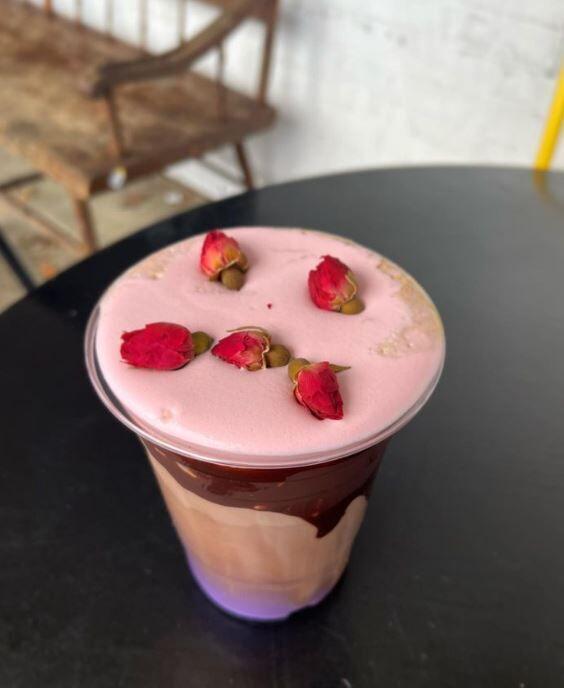 Check the menu at your local cafe, since many offer themed lattes and other libations. At Perk! Coffee & Lunchbox (2620 Buford Road), the Valentine's Day menu has been available since the beginning of the month. Try aCupid's K iss, a white chocolate rose latte with dried roses on top. The iced version features raspberry-rose cold foam. For holiday haters, The Anti-Hero is an iced oat milk latte with house-made ube syrup, mocha drizzle and raspberry-rose cold foam. And, for non-coffee drinkers, Crushin' Cranberry Lemonade is topped with glitter and Valentine's sprinkles. The cafe also features regular and vegan pastries with festive red and pink icing and decorations.
At Greenbriar Cafe & Coffeehouse (1211 W. Main St.), the February drink menu includes a Cinnamon Heart Latte, a Raspberry Truffle Latte and a Honeybee Latte. Rose Matcha is an herbaceous non-coffee option.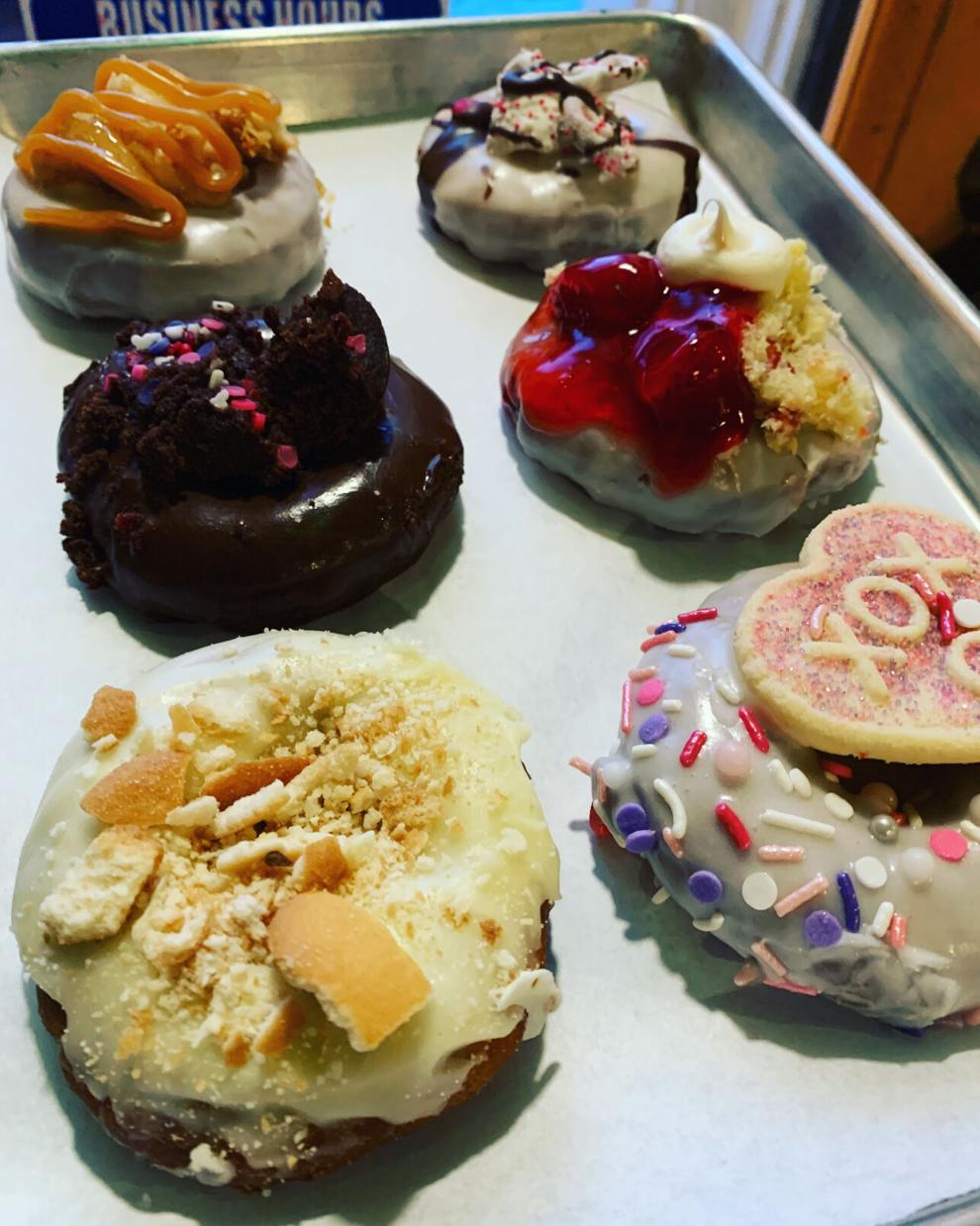 Who doesn't love breakfast in bed or a special day starter at the office? Beaunuts (404 N. Sycamore St., Petersburg) always offers over-the-top doughnuts that are worth the drive, and its Valentine's selections, available now, are no exception. Double Chocolate Love is a chocolate-frosted doughnut topped with chocolate brownie crumb. All American Love is a caramel-apple-pie flavored doughnut. Bleeding Heart Love features vanilla glaze with cream cheese frosting, strawberry compote and strawberry cake crumb, and Trashy Love is a sweet cream glaze with white chocolate pretzels, popcorn, Chex and chocolate drizzle. The classic Love doughnut features sweet cream glaze topped with a sugar cookie heart and sprinkles.
If sourdough is more your jam, head to Chewy's Bagels (3138 W. Cary St.), where this month's seasonal cream cheese is strawberry flavored featuring house-made strawberry jam. Get it on a chocolate chip, cinnamon or blueberry bagel.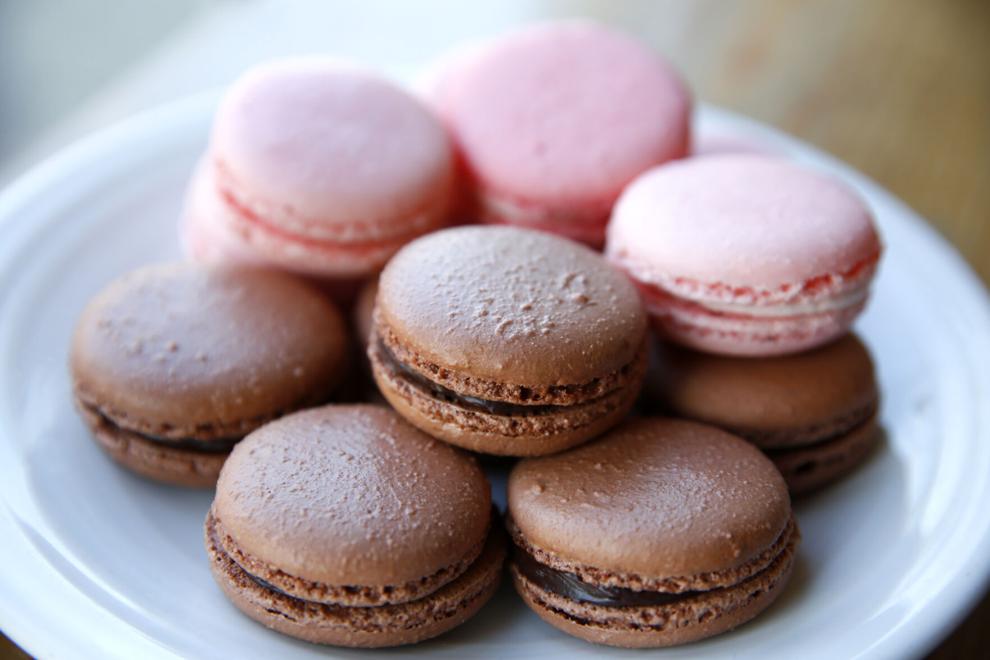 Many bakeries offered holiday pastry preorders and will likely have a few goodies available for pickup, but WPA Bakery (3414 Semmes Ave.) is going all no reservations with plenty a la carte pastries and small boxes for pickup. "Some of my bakers really get into the holiday," owner David Rohrer said. There will be festive macarons, decorated cupcakes, red velvet-dipped candles, cheesecake with heart swirls, and whatever other festive treats the team dreams up.
At Pies and Cakes Bakery (701 W. Clay St.), the menu for the week leading up to Valentine's Day includes raspberry-swirl pound cake; red velvet cupcakes with cream cheese buttercream; chocolate whoopee pies; Valentine's sugar cookies; and cherry pie.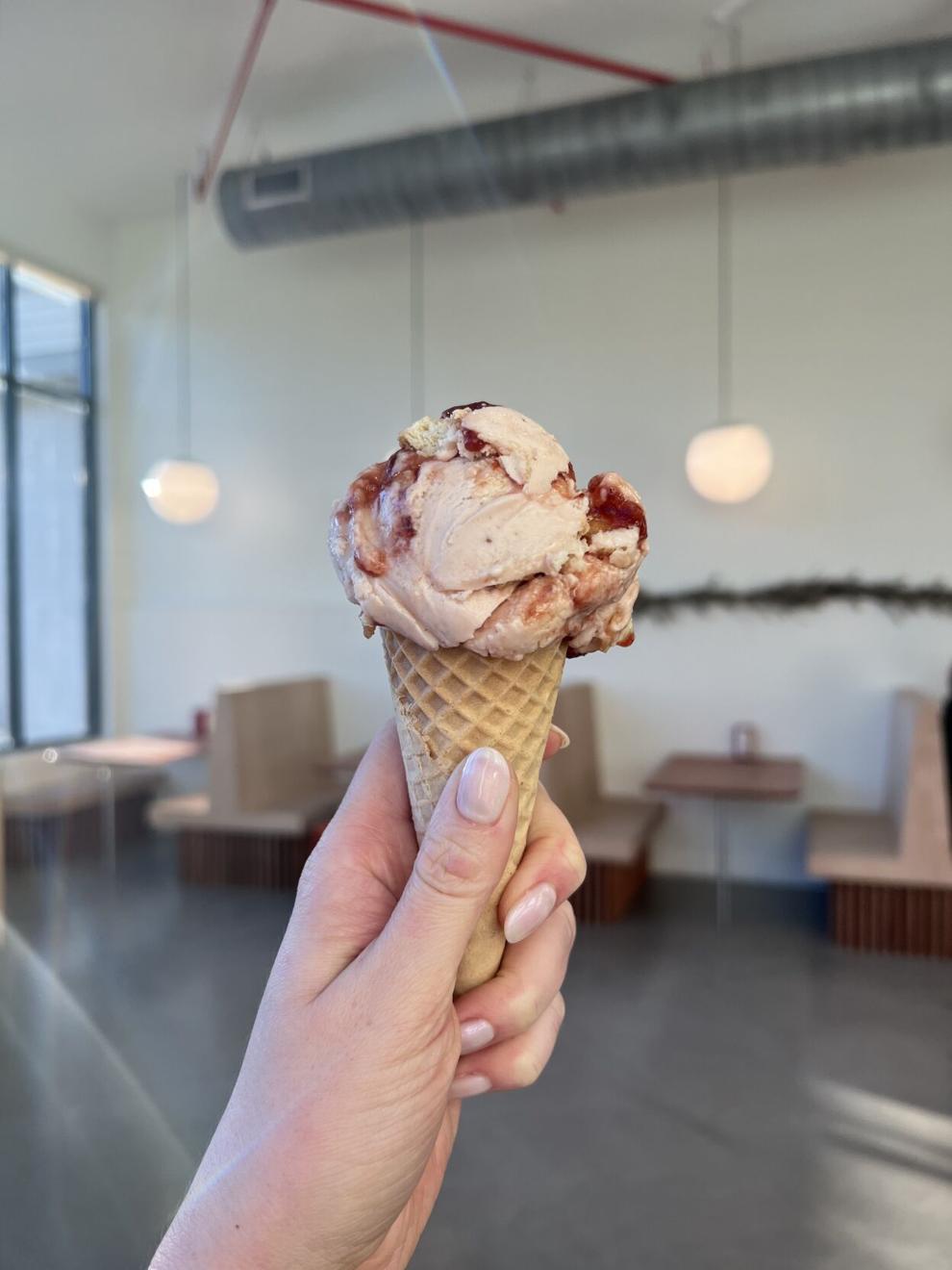 Spotty Dog (2416 Jefferson Ave.) is whipping up festive flavors, including Jammy Dogder, featuring pink strawberry ice cream, strawberry jam and shortbread cookies, plus the parlor will be open Tuesday, when it's normally closed.
Why go out for dinner when you can serve fresh pasta at home? Bombolini Pasta (1606 W. Main St.) is usually closed Tuesdays, but it'll be open for Valentine's Day from 1 to 7 p.m. Stop in for freshly made, ready-to-cook Asian dumplings, cheese tortellini, and a variety of ravioli: ratatouille, smoked salmon, artichoke and caramelized onion, to name a few. Choose from vegan, vegetarian, meat and gluten-free options. While you're there, stop by the Distillery side for limited-edition Hibiscus Limoncello to finish your meal.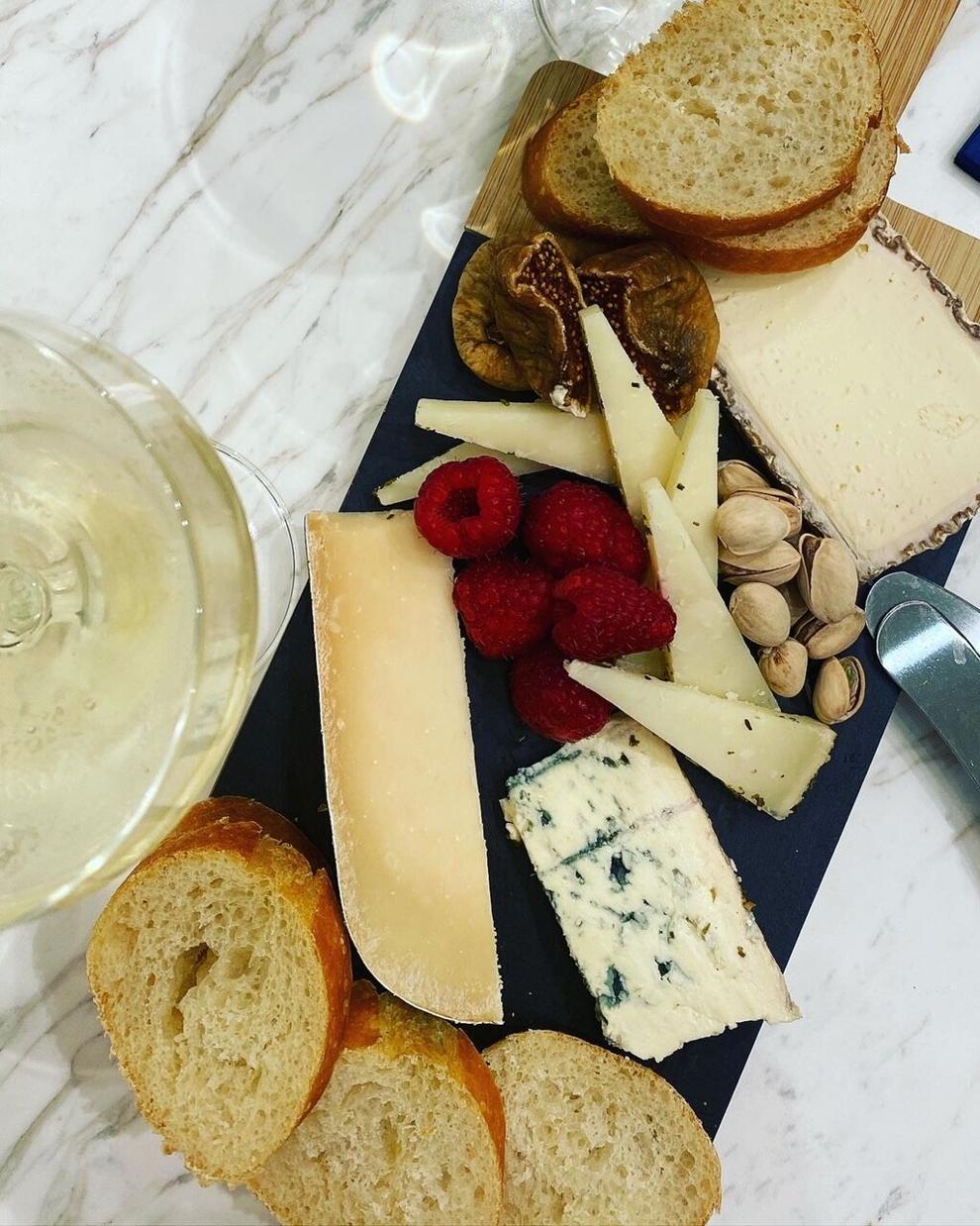 Truckle Cheesemongers (714 N. Sheppard St.) will have themed cheese flights for those in love, those who are in friendships and those who are bitter (but still love cheese) ready to pick up from through Tuesday. It also has fondue kits for staying cozy at home, hand-cut cheeses, chocolates and wine ready for grabbing on the go.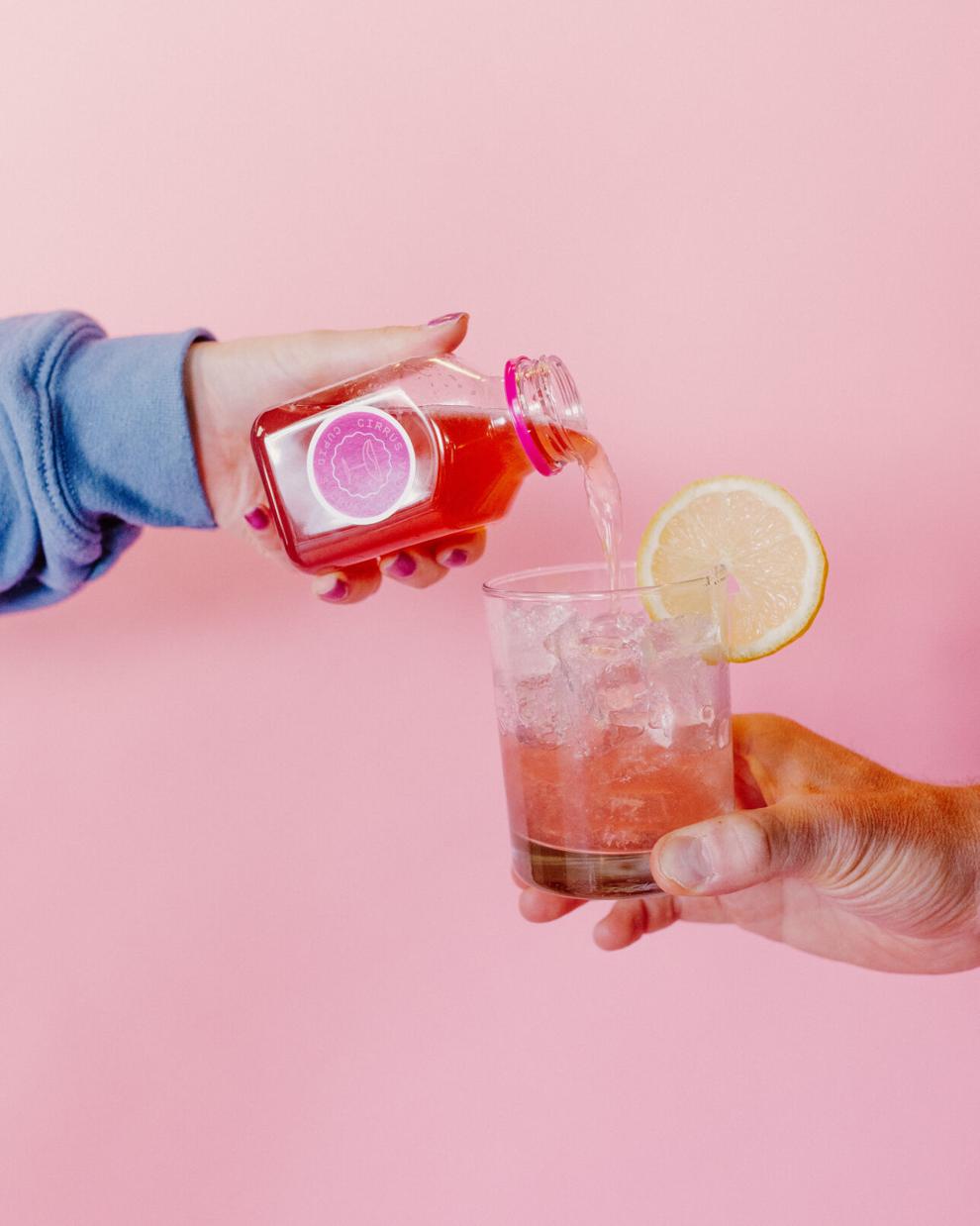 Lunch. Supper! (1215 Summit Ave.) is offering a special menu of Valentine's Day cocktails all this month, so you can pick any day to celebrate. The Hot & Heavy is a well balanced, interesting blend of Giffard banana liqueur, crème de cacao, Virago white rum, chile de arbol syrup, lime and mole bitters. Afternoon Delight combines house-made vegan chocolate liqueur with reposado tequila and Ancho Reyes Verde poblano liqueur for another sweet-spicy combination. The Cupid Shuffle is an alcohol-free combination of yuzu lemonade, ginger beer, lemon and pear-hibiscus syrup.
Cirrus Vodka (1603 Ownby Lane) is offering two special cocktails through Valentine's Day: a Cupid's Crush, featuring raspberry-rose simple syrup and lemon, and an espresso martini. Order them or any of Cirrus' other cocktails for pickup at the distillery or delivery. Contact the distillery directly before 4 p.m. for same-day delivery or order via DoorDash before 9 p.m.
For a creative take on the classic chocolate-covered strawberries and wine, stop by Jardin (1520 W. Main St.), where through Valentine's Day, you can grab a box of freshly made chocolate and strawberry macarons from WPA Bakery with a bottle of Le Marie Barbera for $45. The bottle has an eye-catching label featuring pinks and reds, too.