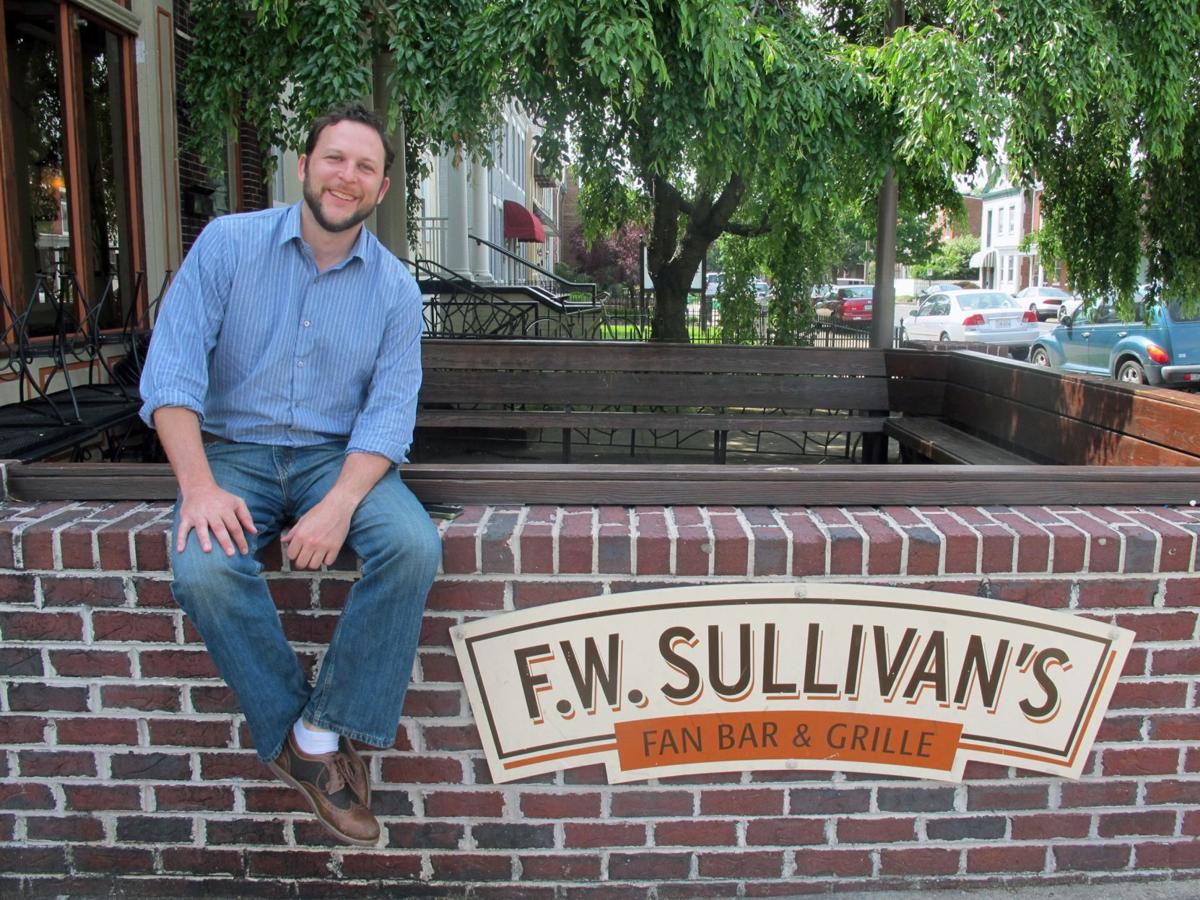 In the week that F.W. Sullivan's would have celebrated 11 years, the Fan District bar and restaurant officially announced it was closing for good — seven months after the last time it opened on St. Patrick's Day weekend.
"Unfortunately, Sully's doesn't work in any way shape or form in this age of social distancing," the restaurant said in a Facebook post Thursday. "We wish we could have one more last call and sing you out with Sinatra like we did at the end of so many amazing nights."
At least 30 restaurants in the Richmond area have permanently closed since the start of the pandemic. Industry experts say there are more to come.
With cases projected to spike and restrictions expected to tighten, F.W. Sullivan's owner Jake Crocker said there was no other option.
"It's kind of hard to operate a bar when you can't use your bar," Crocker said. "We just can't do it. It's been seven months. In a blink of an eye, it'll be a year ... there was absolutely nothing we could do."
COVID-19 restrictions statewide include closing off restaurant bars to limit spread, meaning bartenders or staff can't hand drinks over the bar top and people can't congregate around the area.
In March, Crocker said he was forced to lay off his staff when restaurant dining rooms across the state were ordered closed to help slow the spread of the coronavirus.
He remembers the night in March he had to tell the staff, and how they huddled together, shared stories and cried. He didn't know when he could bring them back.
For seven months, utility and rent bills were still due while no money was coming in.
Unlike other restaurants, takeout and delivery wouldn't make sense, Crocker said. People came for the bar, not the food.
The case is different for Crocker's other restaurant, Lady N'awlins, across Stafford Avenue from Sullivan's where the Sullivan's Facebook post said "familiar faces" can now be found.
In the hours after the closing announcement, people who visited Sully's — the nickname Richmonders long ago gave the Main Street bar and restaurant — flooded social media with comments, tagging the bar on Instagram to share what the place meant to them.
"Gonna miss you Sully's," one person wrote on Facebook. "You welcomed me when [I] first came here from Boston and I felt like I was home. Thanks for the memories."
"I'm not crying, you're crying!!" another said with crying emojis.
"Those were the days," someone posted on Instagram, with a photo of them sipping on a pitcher on the restaurant's patio.
Some posted pictures of their dogs named after the bar. Others were couples who met at Sully's and are now engaged.
Crocker didn't expect any of it.
"It was a stab in the heart as far as feeling the love. We made a prudent and correct business decision," he said. "But that definitely makes everything worthwhile. So I'll leave it at that."
(804) 649-6103
Twitter: @sabrinaamorenoo