"Hamilton" is finally here, folks.
Lin-Manuel Miranda's Broadway smash hit about America's founding father Alexander Hamilton is set for a 20-day run at the Altria Theater, starting Tuesday.
Here are five things to know about the hugely popular touring musical making its Richmond debut:
1: The question on everyone's mind: Tickets are still available
Don't worry if you didn't camp out for tickets. As of this writing, tickets are still available.
Here's why: the Altria has roughly 3,000 seats to fill for 24 performances. That's 72,000 seats.
But organizers do expect to have a full house for most of the "Hamilton" performances, so if you want to get tickets, get them now, just be sure to get them through a reputable site.
"It's tempting to get tickets any way you can. There are many sites and people who are selling overpriced, and in some cases, fraudulent tickets," producer Jeffrey Seller said. Organizers strongly suggest all tickets be purchased through BroadwayinRichmond.com to avoid the risk of purchasing counterfeit or overpriced tickets.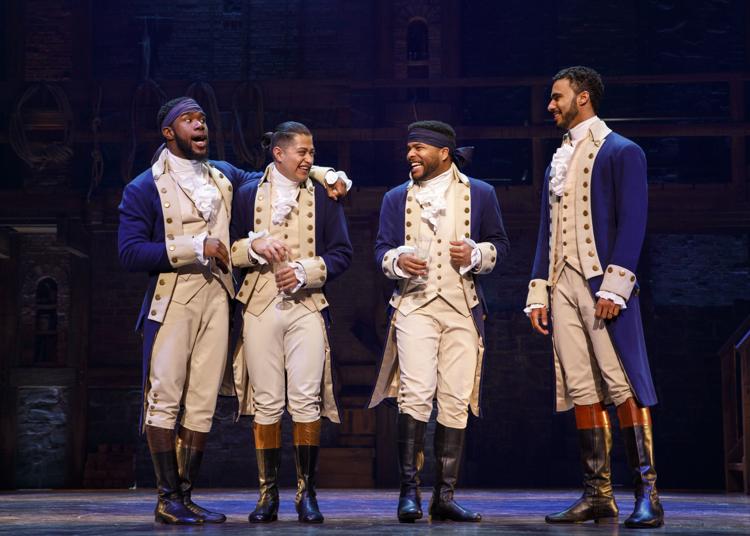 2 Virginia is a star in "Hamilton"
History is at home here in Virginia, which makes it the perfect stage for "Hamilton."
The hip-hop musical follows the rise and fall of Hamilton, an immigrant from the West Indies who became George Washington's right-hand man and the face of the $10 bill.
Virginia places and faces get major billing. The battle of Yorktown is so important, it gets its own song and dance/rap battle.
Thomas Jefferson is a major character too, with a song lyric reference to his home, "mellow in Monticello."
"You can feel the history," Edred Utomi, who will be playing the role of "Hamilton" in Richmond, said. "I'm excited to come to Richmond and see where so much of this history happened. It makes this story feel real for us. And I know it makes it even more real for the people in the audience."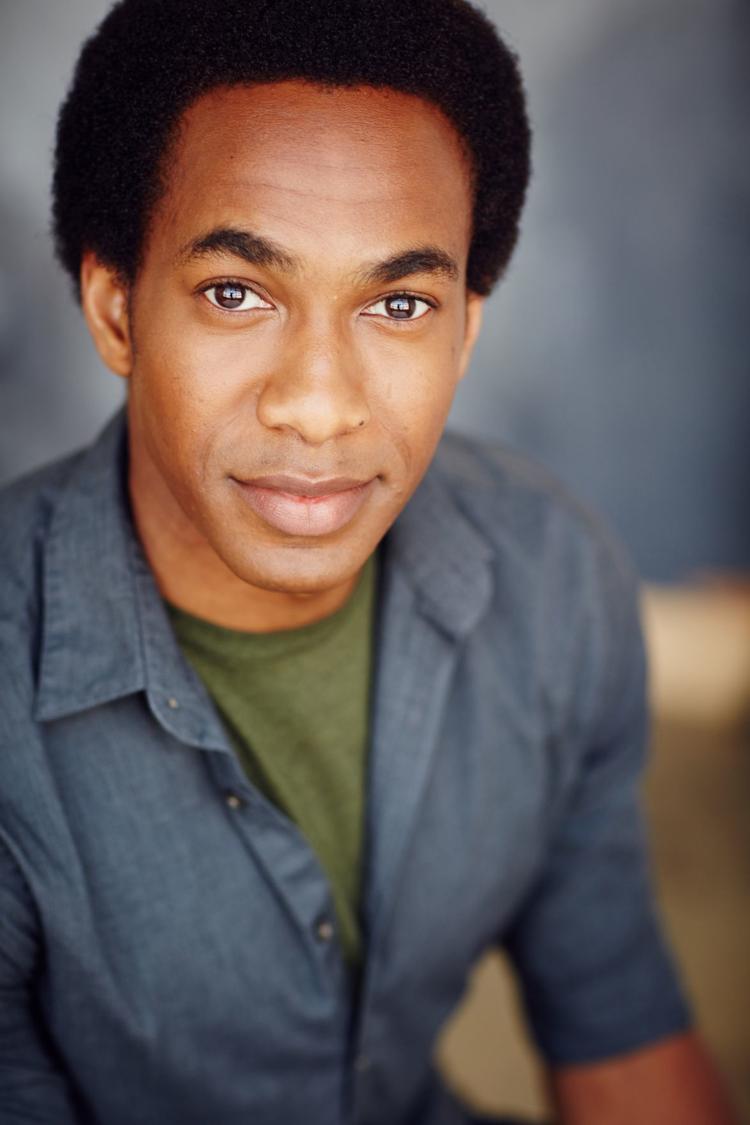 Originally from Las Vegas, Utomi is the child of Nigerian immigrants and draws on his own experience to bring the character of "Hamilton" to life.
"I see my dad in him. And I see myself," he said.
He studied rap battles on YouTube and drew on hip-hop idols like Busta Rhymes, Tupac and Biggie to learn the rhythm and cadences of some of the songs.
Taking over the role that Lin-Manuel Miranda made famous on Broadway has been "surreal," the 28-year-old actor said.
When he was a freshman in college, Utomi saw Miranda's musical "In the Heights" and was so awe-struck, he decided to become an actor on the spot.
"I was blown away. I'd never seen anything like it. That was the moment when I realized what I really wanted to do with my life," he said.
Now, he's been touring with "Hamilton" for two years.
"I wasn't a huge history fan when I was a kid. There was a disconnect because it seemed like history was just dates and people's names," he said. "But what makes 'Hamilton' so relatable is that it's about real characters. It brings history to life."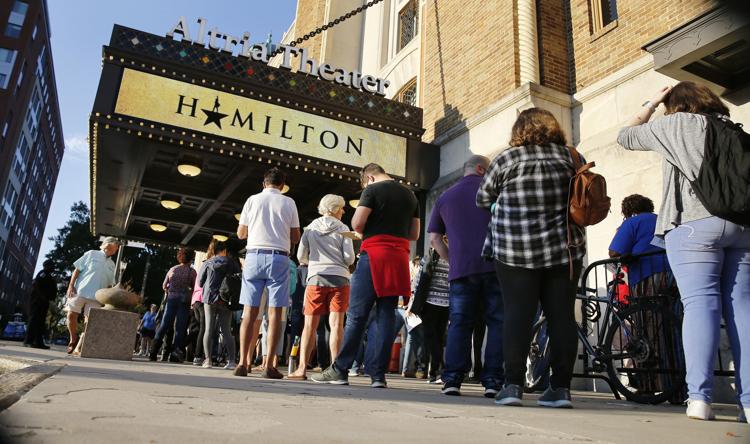 3 Richmond has been waiting a long time for "Hamilton" debut
"Hamilton" debuted on Broadway in 2015 and tickets were notoriously impossible to get. During the holidays, top tickets would go for $1,000.
A touring version launched in 2017 with its debut city of San Francisco selling out in 24 hours.
And now, finally, "Hamilton" is coming to Richmond for a three-week run.
Patricia Herrera, a theater professor at the University of Richmond, and her husband are surprising their three kids, ages 15, 13 and 11, with tickets.
They took a road trip a few years ago where "Hamilton" became the soundtrack.
"Using hip-hop as a tool to narrate history is an innovative way to capture the audience's interest, especially a young audience," Herrera said. Her kids responded to the raps and the beats of the soundtrack, as well as hearing racially diverse voices represent the founding fathers.
Her daughter liked it so much, she wanted to be one of the Schuyler sisters for Halloween. Which Herrera, as a professor and a first-generation child of Ecuadorian immigrants, found problematic. In the musical "Hamilton," the character of Angelica Schuyler has been played by an African-American woman, but in real life, Schuyler was a white woman whose family owned slaves.
She talked to her daughter about "the danger in seeing diversity represented on stage" that wasn't, in fact, a reality. She drew on that disconnect for an essay which was published in the book, "Historians on Hamilton: How a Blockbuster Musical is Restaging America's Past."
But despite her criticisms, Herrera described herself as a true-blue "Hamilton" fan. She's seen the musical twice and the Richmond version will be her third.
"Lin-Manuel Miranda blends 'West Side Story' with Mos Def and Tupac. It's an amazing fusion of hip-hop and Broadway," she said.
Although there are minor explicit lyrics. So parents, be forewarned.
If price is an issue, you can try your luck with the $10 ticket lottery.
Forty tickets at $10 will be offered for every performance. The digital lottery will open at 11 a.m. today for tickets to the Tuesday, Nov. 19 performance. Subsequent digital lotteries will begin two days before each performance.
To enter the lottery, use the official app for "Hamilton," available in the Apple App Store and the Google Play Store (hamiltonmusical.com/app). Or you can also visit hamiltonmusical.com/lottery to register.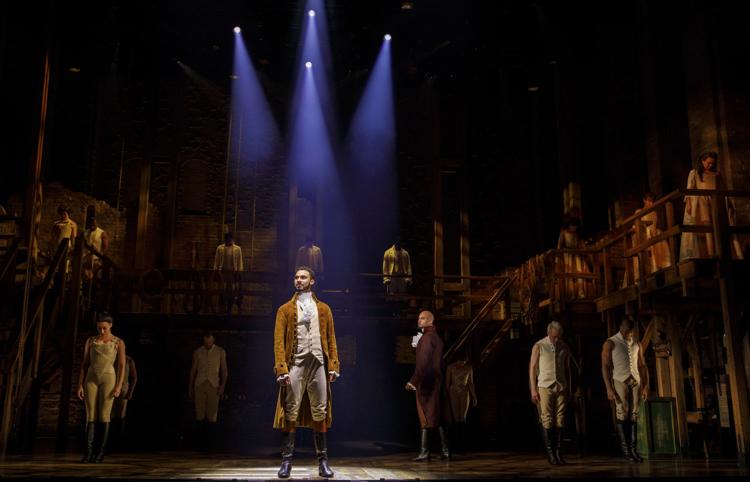 5 Hamilton, the man, in Richmond
If "Hamilton" sparks your, or your kids' interest in history, you can delve deeper into Hamilton's story and his impact on Virginia at "Founding Frenemies: Hamilton and The Virginians" at the Virginia Museum of History & Culture, 428 N. Arthur Ashe Blvd.
"Hamilton played an enormous role in Virginia history," Bill Rasmussen, a curator of the show, said. "It's remarkable to see the similarities in politics between the 1790s and today."
The temporary exhibit explores Alexander Hamilton's friendship with George Washington and his bitter rivalry with James Madison and Thomas Jefferson. Suggested donation to the exhibit is $10.
The exhibit takes 10 songs from the musical and explores them in-depth with at least one period object from the collection. For example, the epaulets that Hamilton wore in the Revolutionary War are on view, as well as a book he wrote on the scandal surrounding his affair with Maria Reynolds.
"'Hamilton' connects to people on so many different levels," Utomi said. "There's hip-hop for the music fans, history for the scholars, musical theater for the theater fans. I didn't think those things would mix. But it does. And that's the brilliance of it."
(804) 649-6151
Twitter: @collcurran