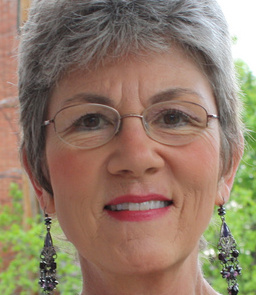 Brio's last outing was an 8K race on Feb. 12. As always, she dutifully walked around on her leash post-race, accepting pats on the head from tired runners. This time was different though, as she was burdened with a limp, which my husband, Tommy, and I had accepted as arthritis. She also had recently developed an upset stomach, and I was more worried about that.
The next day we visited the veterinarian. I mentioned that Brio's left shoulder had not felt right and asked her to check it. The doctor took X-rays, and a few minutes later, she returned to the room and grimly reported that Brio had bone cancer.
We were given the incredible gift of 10 more days with this dog that was deeply woven into our existence. We spoke gently to her, fed her more than we should have and never left her alone. I was given the beauty of quiet moments with her, lying on the floor, smelling her fur, and feeling her breath — never wanting to forget a single thing about her. Looming over these days, however, was the threat of pain, which was inevitable and would soon override her medication.
We knew when Brio's time had come, and a huge chunk of our hearts left with her. Sobbing was our only release and became a daily ritual. Weeks passed, and the pain eased enough so that we were able to talk about her and remember the happiness she had given us.
My morning runs had become quests as I searched for subtle messages from Brio. Perhaps a feather would fall from the sky, or the trilling song of a bird would wash warmth over me and I would know it was Brio telling me she was in a peaceful place. Each day I waited, but nothing happened. I was deeply saddened by this and started to feel that she was too far away or lost somewhere.
One morning as I donned my running attire, I found the bag of Brio's things I had stashed in the closet. I pulled out her collar, leash and brush and held them close, sniffing for her familiar earthy scent. I smelled nothing, and grief took a fresh hold. I cried for a long time, then pulled myself together and found the strength to go out the door.
The sun had just risen, and it was a mystical, sensual morning. When I got out on the road, I felt an overwhelming sense of peace and was happy to be part of such an exquisite dawn. My surroundings brightened quickly, and my trek up the road suddenly took my breath away and brought me to a halt.
All around me, at woods' edge and into the trees, were beautiful, silken spider webs. They were covered with fog droplets, and the sun's weak rays made them glisten. There must have been thousands of these little bejeweled baskets hanging by tiny threads from randomly selected branches. I knew it was Brio, feeling her and seeing her everywhere I looked. She had taken her time to find the perfect way to let me know she was in a place far beyond anything imaginable. Here, before me, unseen spiders had made delicate and intricate creations far beyond any human capability.
I was overcome with the greatness of where Brio was, knowing she was helping to make the perfect place for us to reunite forever.
I quickly ran home, grabbed my camera and went back out to take a few photographs, enjoying this brief but unforgettable time. This cherished morning run had been doubly good for my heart.