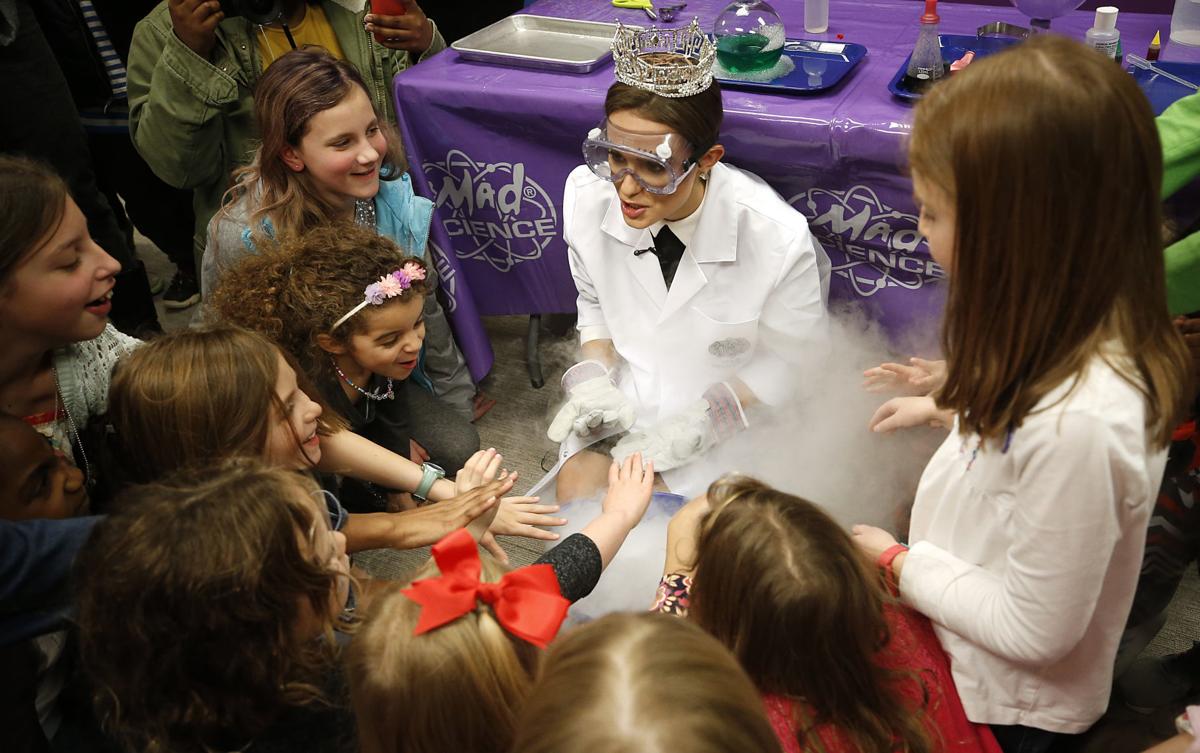 Fresh off being crowned Miss America, Camille Schrier is set to return to the Richmond area this week on her Southern Virginia Road Trip.
The 24-year-old is in the process of obtaining a doctor of pharmacy degree from Virginia Commonwealth University.
She wowed at the Miss America pageant in December when, dressed in a lab coat, she presented a colorful chemistry demonstration of the catalytic decomposition of hydrogen peroxide.
Schrier will visit Mad Science RVA in Glen Allen on Tuesday, followed by the Science Museum of Virginia and the Children's Hospital of Richmond at VCU on Wednesday. All events are closed to the public.
First up, Schrier will visit Mad Science RVA, where she will conduct experiments with the students. Mad Science RVA offers after-school science classes and camps to kids.
On Wednesday, Schrier will visit the Science Museum in the morning, where she will meet with fourth-graders from Carver Elementary School who are visiting as part of a Blue Sky Fund excursion. She will present her now-famous, multicolored, growing-foam "elephant toothpaste" demonstration.
Next, she will visit patients at the children's hospital.
While on campus, she will speak about her social impact initiative, "Mind Your Meds: Drug Safety and Abuse Prevention from Pediatrics to Geriatrics," to VCU students, faculty and staff. She plans to spend her Miss America term helping reduce opioid abuse and medication errors, and highlighting the importance of taking medications correctly.
Schrier has said she hopes to "break stereotypes about what it means to be a Miss America in 2020" by being a "woman of science."
After Richmond, she will visit Newport News and Chesapeake, where she will visit with students about science and attend a STEM competition.
(804) 649-6151
Twitter: @collcurran