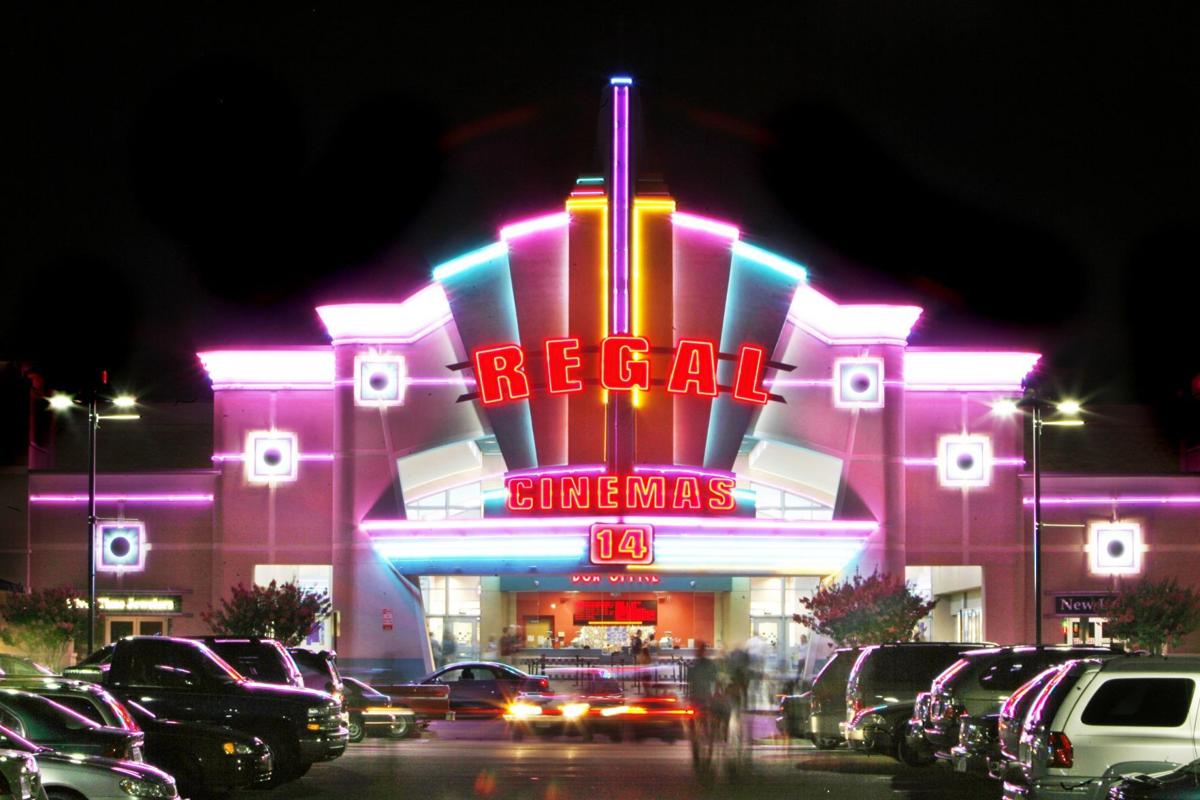 As the COVID-19 pandemic raged on this past summer, theater companies scrambled to prepare for the chance to reopen. They hammered out extensive cleaning protocols and rehired workers with hopes that movies would return to the big screen and that filmgoers would come back to see them.
They viewed promising box office results in countries with a better handle on the virus — China and South Korea — as a sign that, if everything went according to plan, the industry would return triumphantly.
In the latest sign of the movie industry's poor condition amid a lack of new films, Regal Cinemas parent company, Cineworld, announced over the weekend that the British exhibitor would temporarily close operations at all 536 of Regal's U.S. theaters Thursday. The decision puts 40,000 U.S. employees out of work.
"This is not a decision we made lightly, and we did everything in our power to support a safe and sustainable reopening in the U.S.," said Cineworld CEO Mooky Greidinger in a Sunday statement. "We are especially grateful for and proud of the hard work our employees put in to adapt our theatres to the new protocols and cannot underscore enough how difficult this decision was."
Cineworld's decision came after Hollywood studios continued to delay big films, which theaters need to survive. MGM, Eon Productions and Universal Pictures recently said they would push back the James Bond movie "No Time to Die" to April, abandoning the 007 film's Nov. 20 post. Disney has postponed its Marvel movie "Black Widow" to next year.
The sliding schedule leaves Pixar's "Soul" and DreamWorks' "The Croods: A New Age" as the next big films on the calendar, but their late-November spots could also be precarious.
Theaters have pleaded with studios to stick to their planned release dates anyway to little avail. Releasing a $200 million movie with major markets closed and a public nervous about going to theaters is too risky for most.
It's easy to see why studios are skittish.
With New York closed and Greater Los Angeles only partly reopened, cinemas remain shut in areas representing about 30% of annual box office sales.
Across the U.S., just 56% of theaters are open, says data firm Comscore. According to September research by NRG, about half of moviegoers aren't ready to return, and about a third of viewers want to wait for a coronavirus vaccine.
Nonetheless, Eric Wold, an analyst at B. Riley FBR who follows the exhibitors, said in a research note that studios should consider the long-term consequences of letting theaters flounder without new product.
"The studios have much firmer ground to stand on than the exhibitors and it is up to the studios to not completely abandon a major distribution window," Wold wrote. "While we can understand the studios' desire to hold releases until the release environment is perfect, we also believe studios must be willing to take a hit to feed the industry and keep the exhibitor group from completely falling apart."
Probably easier said than done.
Copyright 2020 Tribune Content Agency.