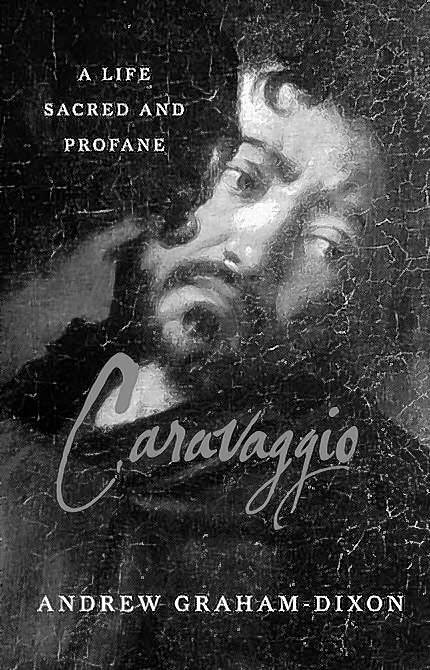 More than 400 years after his death, Michelangelo Merisi da Caravaggio is more popular than ever. Long lines form outside exhibitions of his art, and by one scholar's count, he has been written about more in recent decades than his namesake, Michelangelo Buonarroti.
Caravaggio's celebrity status stems not only from the graphic, cinematic quality of his paintings but also from his wild personality. The "bad boy" of Italian painting, he was volatile, often violent, almost certainly bisexual and constantly in trouble, forced to flee Rome in 1606 after killing a man in a duel.
In a compelling new biography, English art critic Andrew Graham-Dixon burnishes the legend and unravels many of the mysteries of the life of Caravaggio, who died in 1610 at 38.
Born in the town of Caravaggio outside Milan, he was a largely self-taught artist who benefited from a few powerful patrons but wrecked almost every opportunity that came his way. He could have hobnobbed with aristocrats but preferred the rabble of Rome's artists' quarter.
It was their faces and bodies that he used as models for his dramatically lit, startlingly realistic tableaux of saints and sinners. Instead of painting heroically proportioned figures as Michelangelo did in the Sistine Chapel, Caravaggio's preference was to give the Virgin Mary the cleavage of a Roman streetwalker and thrust the filthy feet of destitute pilgrims in the viewer's face.
Graham-Dixon combed the criminal records of the era to glean extraordinary details about the artist's run-ins with the law. He skillfully evokes the social and religious context of turn-of-the-17th-century Italy, when the Roman Catholic Church was, for a time, returning to its pious roots in response to the Protestant Reformation.
He demonstrates convincingly that Caravaggio's stark and emotional portrayals of biblical stories reflect the teachings of the fervently devout Milan archbishop, Carlo Borromeo, who urged believers to put Christ at the center of their lives by visualizing, if not virtually re-enacting, his suffering.
Graham-Dixon concludes by exploring Caravaggio's influence on contemporary filmmakers, including Martin Scorsese. In a 2005 interview, the director of "Mean Streets" and "Taxi Driver" speaks admiringly of Caravaggio's dramatic staging, extreme contrasts of light and shadow and use of street people for models. When Scorsese was thinking about how to shoot "The Last Temptation of Christ," he says, "The idea was to do Jesus like Caravaggio."