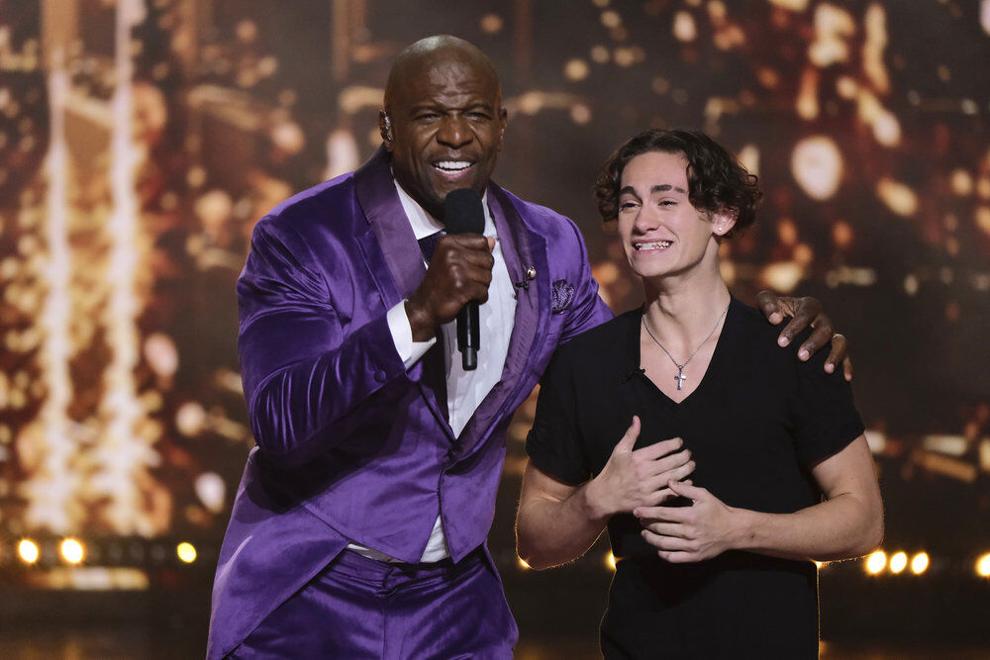 "This experience is crazy," Bryant, 18, said during the broadcast on NBC. "I'm so thankful. Thank you so much. This means so much to me."
Getting on "America's Got Talent: All-Stars" was not easy. Bryant was working as an aerialist in Busch Gardens Tampa, but producers reached out to him because he was such a fan favorite. He flew out to Los Angeles to audition for "AGT All-Stars" in between shows at Busch Gardens.
"I had four days to come up with this audition. When I finally got to audition, it was crazy. My hair was wet. I slipped during one of my tricks. I was worried it was all over. When they called my name for the finals, it blew my mind that I made it through," Bryant said by phone.
Bryant ended his contract with Busch Gardens and returned to film with "AGT: All-Stars."
A former student at Prince George High School, Bryant taught himself how to become an aerialist with YouTube, bed sheets and a tree in the family garden.
"America's Got Talent: All-Stars" debuted in January and featured winners, finalists and fan favorites from previous seasons to battle it out for the title of "All-Star" winner. Familiar faces and judges returned, including Simon Cowell, Heidi Klum and Howie Mandel, with Terry Crews as the host.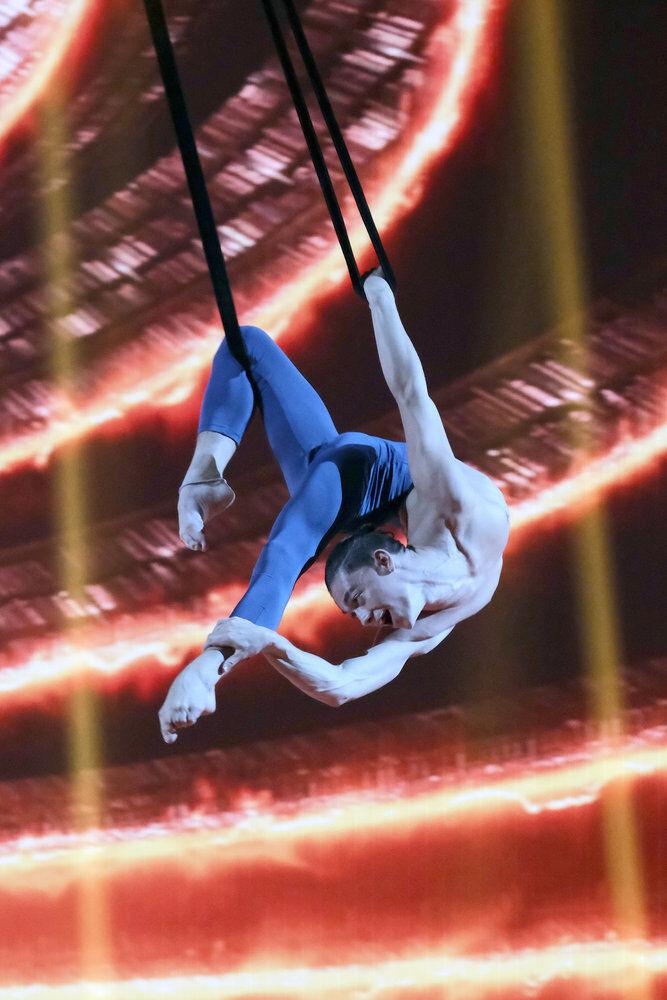 Each week, 10 acts — including singers, dancers, ventriloquists, comedians, aerialists, magicians and more — performed in front of judges for a chance move on to the finals. AGT "Superfans" also picked winners.
For Bryant's performance on the show, he said he was feeling the pressure to create something spectacular. He described his live performance on "America's Got Talent" season 16 as "the worst performance I had ever done."
Even though he finished in second place on that show, he said, "I wanted to come back and show America and the judges. I wanted to come back and do something more dangerous. I think I proved myself."
Bryant said that after he ended his contract in Tampa, he flew back to Los Angeles to film "AGT: All-Stars" and only had three days to come up with his performance.
"I performed it. I was super tired. My body was about to fall out," he said. But he pulled off a flawless performance and the judges were wowed.
"You literally take my breath away, every time you perform," Klum said. Cowell said, "I don't think I've ever seen anything so incredible as that. And so dangerous. And so brilliant. And so well-coordinated... That was an amazing performance."
During Monday night's finale, the top 11 finalists performed along with several guest performers, such as Weezer, Babyface and the choir group Voices of Hope. On the finale, Bryant performed alongside musician Adam Lambert and fellow "All-Stars" competitors and hand-balancing act, Bello Sisters.
Bryant made it to the top five finalists, which included magician Aidan McCann, saxophonist Avery Dixon, dance act Light Balance Kids and ventriloquist Ana-Maria Margea. Then he proceeded to the final two alongside Dixon.
When Crews announced that Bryant was the winner, he began to cry.
"I worked so hard for this ever since I was 14 years old. To see everybody's faces light up when I won — the judges and the audience — it was such a crazy experience. I will remember it for the rest of my life," Bryant said.
He is the first winner of "America's Got Talent: All-Stars." He won a cash prize and a year-long residency at the Luxor in Las Vegas, where he is currently performing in the "America's Got Talent Presents SUPERSTARS Live" stage show.
"I perform 10 times a week. I'm doing what I love. It's super fun to perform every night in front of new crowds," he said.
As for words of wisdom for aspiring performers, Bryant said, "I think people need to know that if you work hard enough for something, you're going to get it. It can be painful. And time consuming. But if you work hard enough, you can get it."