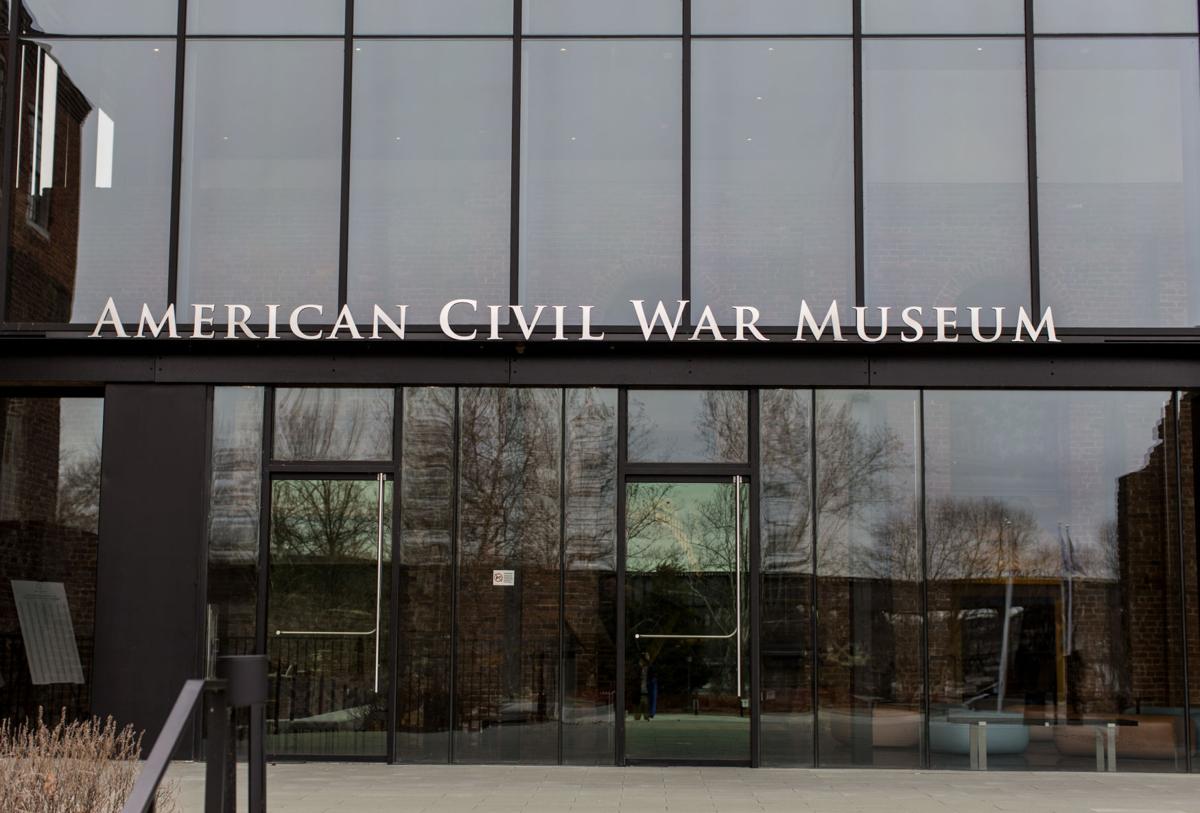 After a yearlong search, the American Civil War Museum has found its new CEO and president: Rob Havers.
Most recently, Havers served as president and CEO of the Pritzker Military Museum and Library in Chicago. Before that, he served as president and CEO of the George C. Marshall Foundation in Lexington.
Havers will start his new position at the ACWM on March 1.
According to the museum, Havers has extensive museum, research library, archival and not-for-profit management experience with an academic background in military history and strategic studies.
He also has experience in strategic planning for nonprofit cultural institutions.
"I am delighted to have been chosen to helm what is one of the most significant cultural institutions in this country which is at the forefront of telling the story of the Civil War and its legacies to new generations of Americans," Havers said in a statement announcing his appointment. "The Civil War still exerts a grip on our imagination and likely will do so for many generations to come. I look forward to returning to Virginia and to seeing this institution being nationally recognized as the preeminent Civil War Museum."
Havers has a doctorate in military history from the University of Cambridge. He is also a published author of several books and articles on military history; is a former recipient of a Fulbright Award; and served as Fulbright-Robertson Visiting Professor of British History at Westminster College in Fulton, Mo.
"We are very excited to have Dr. Havers joining our team at this critical juncture in history. His proven leadership ability, along with his extensive background in both academic and public history make him an ideal person to lead the museum," said Dan Stoddard, ACWM board chairman, in a statement.
Christy Coleman, former CEO of the ACWM, left her role last year to take a job as executive director of the Jamestown-Yorktown Foundation.
Coleman helped open the new museum, which aims to tell a more complete story of the Civil War from all sides: Union and Confederate, soldiers and civilians, women and children, enslaved and free African Americans.
In 2018, Time magazine named Coleman one of "31 People Changing the South."
According to the article, Coleman was selected because "few subjects are as thorny as the history and meaning of the Civil War. But as CEO of the American Civil War Museum ... Christy Coleman has proved unafraid to wade into the middle of the conversation. As an African-American woman, her very presence in the field is noteworthy, and Coleman has found herself at the museum's helm during a moment of national reckoning on its subject."
The ACWM welcomes visitors at two sites in Richmond, Historic Tredegar and The White House of the Confederacy; as well as at the ACWM in Appomattox.
In 2019, the year it opened, the museum saw 88,000 visitors. But in 2020, attendance dropped to 27,000, partly due to COVID-19 and being closed for several months.
Also, one of its three sites, The White House of the Confederacy, can only accommodate very small groups due to COVID-19 protocols and is only open on a limited schedule, according to Jeniffer Maloney, a spokesperson for the museum.
(804) 649-6151
Twitter: @collcurran