Music venues across Richmond — like The Broadberry, The National, Dominion Energy Center and the Altria Theater — have been shuttered since mid-March because of the coronavirus.
Now, more than two months later, those venues are still closed and they don't know when they'll be able to reopen.
"When I go into The Broadberry now, it's kind of like a museum. All of my paperwork is sitting on the bar. My desk is still set up like it was the week everything got canceled. It's eerie," said Lucas Fritz, owner of The Broadberry and The Camel. "It's like time stopped March 14 and we're in a time warp."
"The million-dollar question is: When will we reopen? Right now, we're in the wait-and-see mode," he said. "Hope for the best and plan for the worst."
Most music venues think they won't be able to open until Phase Three of Gov. Ralph Northam's plan to reopen Virginia and have no clear timeline yet for when that will happen.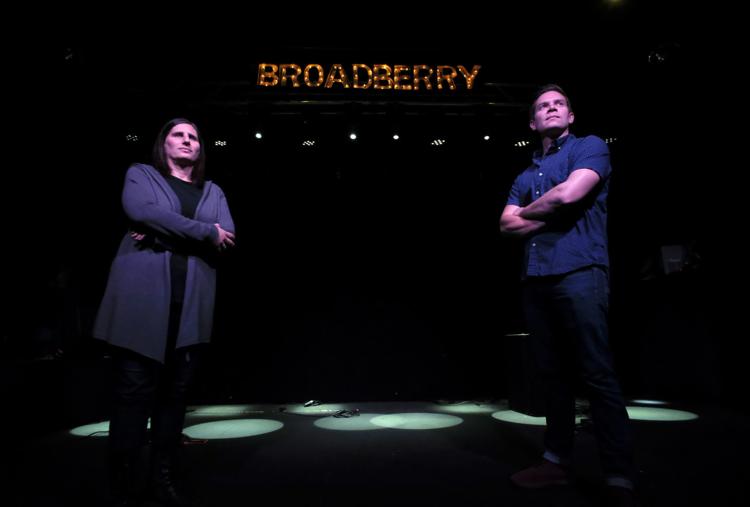 "In the same way the restaurant industry has been affected, anyone who makes their living by entertaining groups of people is out of work," said Fritz, who had to lay off more than 75 staff members at his two venues.
"We have zero income. The Broadberry is completely closed with no revenue coming in. We still have to pay rent, utilities and insurance fees on a monthly basis. We've been burning through cash since March," Fritz said.
Last year, The Broadberry hosted 166 concerts, with about 300 people on average in attendance per show. Fritz also runs a concert promotion and booking company called The Broadberry Entertainment Group, with Jessica Gordon. Together they booked 552 concerts across 18 venues from Richmond to Washington in 2019.
At The Camel, Fritz was able to adapt by opening the restaurant side of the business and offering takeout and delivery seven days a week. He also applied for and received federal Paycheck Protection Program loans for The Broadberry, The Camel and The Broadberry Entertainment Group and was able to hire back some staff. But those loans will run out on June 10, and a reopening date for the venues is still unknown.
"I'm living off savings at the moment," Fritz said.
"Different venues will probably open at different times. I think there will be smaller shows before larger shows. Outside shows before inside shows," said Gordon, who books concerts for The Broadberry, The Camel, Ashland Theatre and Richmond Music Hall at Capital Ale House, among others.
"It's honestly unknown," she said.
For instance, in Phase Two, if social gatherings of 50 people or less are allowed in interior spaces, Gordon is thinking about booking a small, intimate concert at the Ashland Theatre, with social distancing throughout the theater.
But overall, "music venues will probably be the last [businesses] to open," said Lisa Harrison, owner of The Tin Pan in Henrico County. "We're hoping that maybe by mid- to late August, we could have a limited capacity performance from 50 to 100 people and do some social distancing, all in accordance with the governor's and CDC guidelines."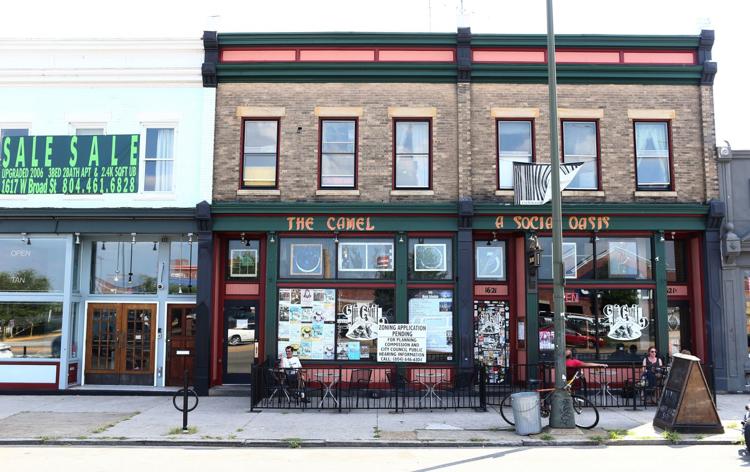 The Tin Pan's capacity is 220, and while they can accommodate smaller shows, Harrison said they're not in any rush to do so. All of her staff are currently collecting unemployment and she doesn't want to call them back too soon, in case the virus resurfaces and The Tin Pan has to shut down again. She also knows that it might be a while before audiences feel safe inside music venues again.
"We have an older clientele, around 55 and over, we want them to be safe," Harrison said. "They may not feel comfortable coming [to a music venue for a while], which I completely respect. It's really a wait-and-see situation. My first priority is to take care of my staff, my customers and our artists."
Which brings up the issue of personal protective equipment, or PPE.
Many music venues are wondering, what will reopening look like? Will concertgoers need to wear masks for a one- to two-hour performance? Would that be comfortable? And what about the artist? Will they need to wear PPE?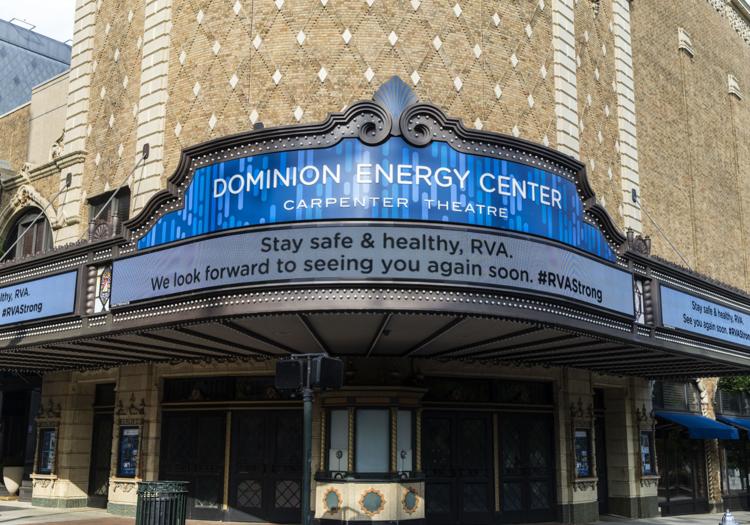 It's not just the smaller venues that are hurting. It's also the big ones, like the Altria Theater and Dominion Energy Center.
"We haven't had a show since March, and we don't know when we'll have another," said Tim Miller, a spokesman for ASM Richmond, which manages the Altria Theater and Dominion Energy Center.
ASM Richmond has furloughed half of its 35 full-time staff and released all of the part-time and contract staff.
"Wicked," originally scheduled for June, has been canceled with no rescheduled date. Alice Cooper was supposed to perform in July, but he canceled. Other events are being rescheduled, like Kansas, Gordon Lightfoot, and the Steve Martin and Martin Short duo show.
"We were having a really good year up to this," Miller said. "Hamilton" drew in record crowds, and Altria concerts such as Tedeschi Trucks Band were sellouts. But now, the future is completely unknown.
"We can do a lot of things to provide a safe environment, like cleaning and social distancing. We're looking at a lot of different possibilities, like skipping rows or skipping seats and what the capacity could be. But ultimately, the promoter has to be comfortable to bring a show or an event to our venues. And the public has to be comfortable to come to our venue," Miller said.
"We can do everything right, but we're dependent on a lot of other people to have [an event] take place in our venue," he said.
"I think until there is a vaccine or treatment, people are going to be concerned about being in close quarters with people they're not familiar with," Miller said. "We know people are anxious to come back to the theater and to experience live shows. But my sense is that there will be concern for a while about being close to people they don't know."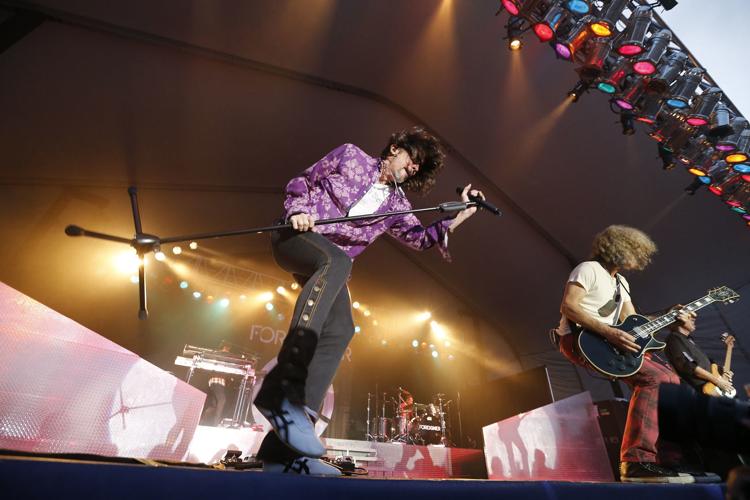 Outdoor concerts may seem to have more flexibility than indoor spaces, but they're still limited by capacity guidelines, such as no more than 10 people in a social gathering during Phase One of Virginia's plan.
Friday Cheers, the outdoor concert series on Brown's Island normally held in May and June, had to cancel its entire season.
At Innsbrook After Hours, they are waiting for how the governor sets forth guidelines to reopen.
Aaron Lewis is currently on the schedule for June, and they have several artists on the books for July, such as Indigo Girls, Ludacris and Hanson. But that could change, owner Matthew Creeger said.
"The fact is right now that in addition to the governor's guidelines, the touring schedules for many of the bands ... are in flux based on cancellations and restrictions in other venues and states," Creeger wrote in an email. "We are constantly in contact with the agents and managers about the shows we have scheduled. This is as much a puzzle for them as it is for us.
"We expect over the next few weeks to have a much clearer vision of how our season will be impacted, but if we are not up and running in June, we certainly hope to have shows at some point in July or August."
Virginia Credit Union Live!, the outdoor amphitheater at Richmond Raceway, has also had to shelve most of its concerts until the fall. The Avett Brothers has been postponed until October, while both Chicago and Primus are being rescheduled.
Innsbrook After Hours has had a few cancellations, like the Steve Miller Band. Others like Jamey Johnson, Billy Currington and Lynyrd Skynyrd are being rescheduled to later in the season.
When they do reopen, their capacity will be determined by guidelines set forth by state and local officials, Creeger said.
"We are looking forward to learning exactly what the restrictions might be so that we can plan accordingly. If there are significant restrictions, our bigger shows will be impacted," he said. He also said that Innsbrook After Hours is looking into extending its season into October.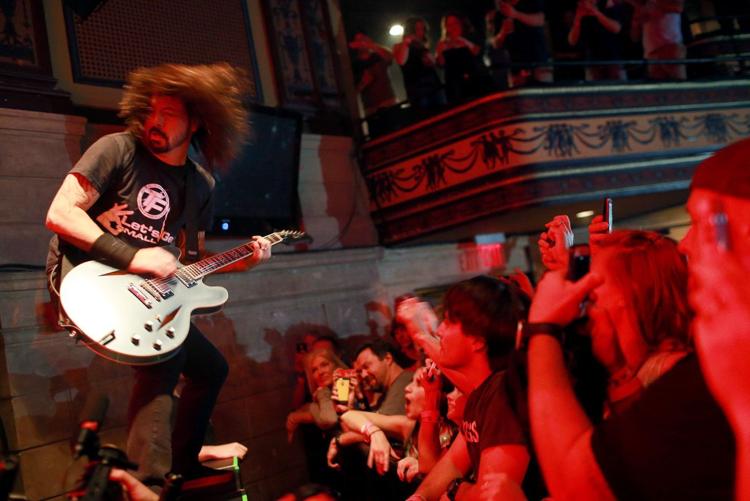 Rescheduled shows and refunds
While there are still shows on the books for late June at The Broadberry, The Camel and The Tin Pan, both owners said they feel almost certain those shows will be canceled because of state guidelines and restrictions. As for July and August, that's still a question mark for many venues, too.
"We're at the mercy of the booking agents and the artists. They decide when an event will be canceled or postponed. Beyond that, it's up to them," Gordon said.
"Some artists are saying they don't want to come in July, that it's too soon. Others are saying they don't want to do anything until 2021," Harrison said.
Most tickets at local venues have been refunded if shows have been canceled or rescheduled.
At The National, which is owned by AEG Presents, tickets aren't refunded until a rescheduled date has been secured. But that has left some fans, like Henrico's Brian Murray, a few hundred bucks out of pocket for shows he bought tickets for. He goes to roughly 30 to 40 concerts a year and purchased several tickets to spring shows at The National.
"I've called The National. I've contacted AEG Presents; I've tried to contact [the ticketing site] AXS.com. But it's been very frustrating. They say, 'Hold on to your tickets. When we have a rescheduled date, you'll get your money back.' But those shows could be postponed indefinitely. That money belongs to the fans."
As for future shows, Murray said he would attend a concert if venues are able to reopen this year.
"I've been watching streaming concerts lately, but there isn't anything like the real experience of being there," he said.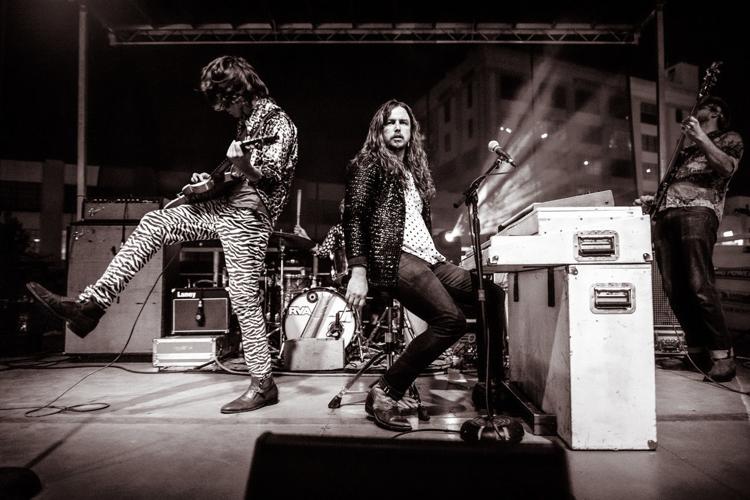 From an artist's perspective
Seven days into a four-week tour, J. Roddy Walston was on his way to the SXSW Music Festival in Austin on a solo tour with local band Palm Palm when he got the word that music venues, festivals and businesses were shutting down because of COVID-19. They had to turn around and come home.
Now back in Richmond for the past three months, Walston has found himself out of work and looking at a bleak future as a performing musician.
"Looking long-term, it's pretty scary and abysmal. I'm a musician and it's my job. It's all performers' jobs. It's pretty weird to be like, 'You can't do that anymore,'" Walston said.
But at the same time, he said, he's in no rush to perform and doesn't want to get anybody sick. But it leaves musicians and small venues, especially, facing a crisis, he said.
In the age of streaming music like Spotify, "we've been told that it's OK if no one pays for your music, because it will get them to a show and you can sell tickets," Walston said.
But now, there are no concerts and no tickets to sell. Walston said he's concerned that many small clubs won't be able to survive the shutdown. And musicians don't make much, if anything, from streaming services.
"We are used to feast and famine. There's no security in what I do," Walston said of his 20 years touring and making a living as a musician. But now, he has a wife, a 4-year old daughter, bills to pay, and no income coming in.
He has been applying for unemployment, but his application hasn't been approved and he spends his days calling numbers, hoping to talk to a real person to see if his application will be processed.
As for the future, he said that he hopes "we all take a minute and try to reset and not have some fantasy of things going back to the way it was. The way it was wasn't so great," he said. "I hope we can all find the strength and the willpower to revolutionize our own little world."
Independent Promoters Alliance
Gordon, who books shows for The Broadberry, The Camel and others, has launched the Independent Promoter Alliance, along with her friend Dave Poe in New York.
The nonprofit's goal is to address the challenges ahead for midsize to large venues that can hold from 200 to 4,000 people and to share solutions. In just a few weeks since its launch, the alliance has grown to more than 300 members across the U.S. and has received national coverage in Billboard and Pollstar.
"We are addressing the challenges that will emerge in every market, including Richmond, such as the likelihood of low ticket sales in the fall due to the economic state of the country, as well as the oversaturation of markets since every tour is being rescheduled," Gordon wrote via email. "There are going to be way more shows than normal this fall, and far fewer people will have money to buy tickets."
In short, Gordon said she's hoping the alliance will reshape the way the industry works and make music venues more viable for the future.
"I think there could be a lot of pent-up demand for theater, live entertainment and sporting events as a result of this [break]," Miller said. "When things open up again, it's going to be interesting to see if people are willing to take the risks to see a show and be entertained. I don't think we'll know until we get there."
(804) 649-6151
Twitter: @collcurran