Happy new year and new decade, Richmond! Start things off with an artwalk, GardenFest for Fidos, a chance to paint the ice and more.
Get stepping to Richmond art galleries for new exhibit openings and special events. Steady Sounds at 322 W. Broad St. will have a CD-release party for "The Harmony of Spheres" from Cherub Records; Candela Gallery at 214 W. Broad St. will have stunning baroque-esque portraits of African Americans by Alanna Airitam; and it's the last chance to pick up artwork from the Monster Drawing Rally for $65 at 1708 Gallery, 319 W. Broad St., just to name a few. 5-9 p.m. https://www.rvafirst fridays.com.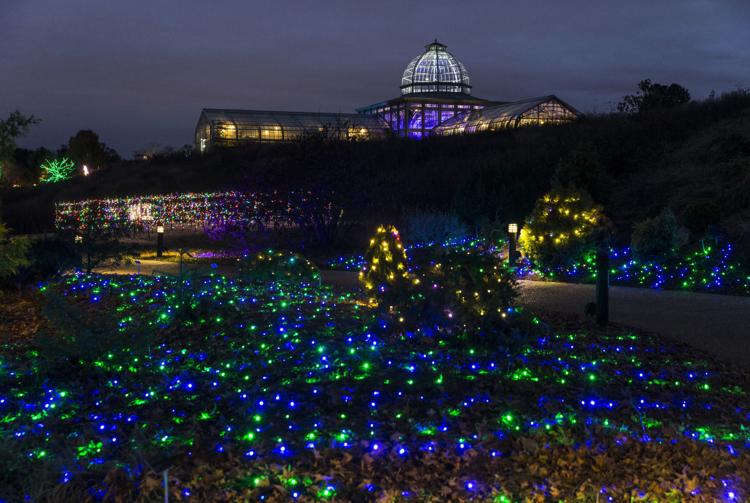 Bring your pooch to enjoy GardenFest of Lights. All dogs must be leashed and current on rabies vaccinations. 5 to 10 p.m. at Lewis Ginter Botanical Garden, 1800 Lakeside Ave. $8-$13 adults, free for children younger than 3; $2 suggested "pet admission" benefiting the Richmond SPCA. www.lewisginter.org or (804) 262-9887.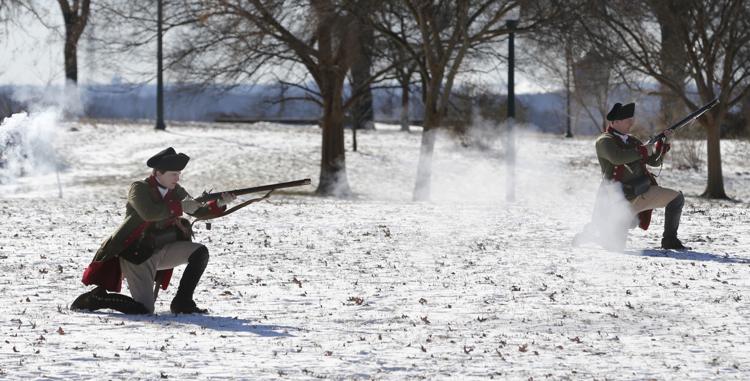 Richmond's Revolutionary History
Learn about Richmond's role in the Revolution and the 1781 British raid on Richmond. On Saturday, re-enactors representing British, Hessian and American troops will be set up at Westover Plantation. On Sunday, special programs will commemorate the battle and British occupation of Richmond at the Chimborazo Medical Museum and St. John's Church. 9 a.m.-5 p.m. Saturday, 7000 Westover Road, Charles City. 10 a.m.-3 p.m. Sunday at Chimborazo Medical Museum, 3215 E. Broad St., and St. John's Church, 2401 E. Broad St. www.nps.gov/rich.
Paint the Ice at Stony Point
Paint the ice-skating rink at Stony Point Fashion Park. Painting will take place first, then the Zamboni will seal the artwork and you can skate over your painting. 4-6 p.m. at 9200 Stony Point Parkway. $7 for skating, $7 for skate rental. www.shopstonypoint.com.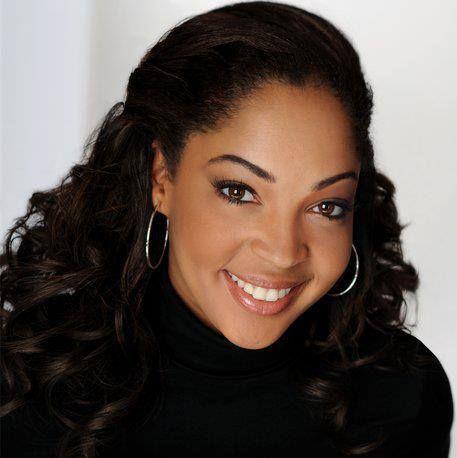 Richmond Wedding Experience
If you're planning a wedding in 2020, check out the Richmond Wedding Experience, where you can watch a runway show, taste wedding cakes and see new trends. Featuring former Miss America Caressa Jackson. 11 a.m.-4 p.m. at the Greater Richmond Convention Center, 403 N. Third St. $15. https://weddingexperience.com.