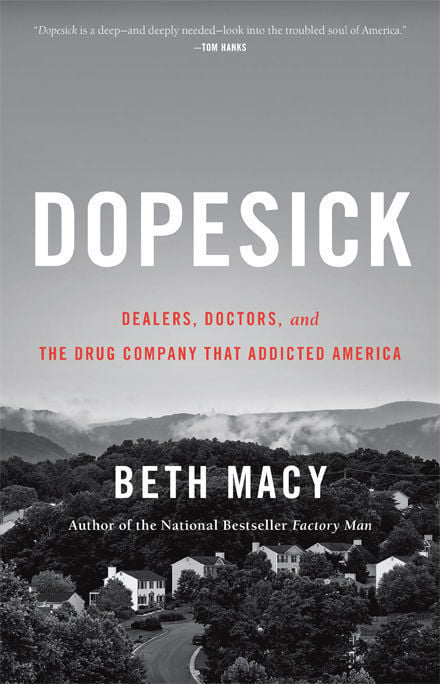 Roanoke author Beth Macy is getting credit for bringing about the streaming service debut of megastar Michael Keaton.
Keaton ("Batman," "Birdman") is slated to star in Hulu's forthcoming "Dopesick," an eight-part drama based on Macy's 2018 nonfiction bestseller that details the corporate origins and devastating effects of the opioid crisis in Appalachia.
Numerous entertainment publications reported Wednesday that Keaton will portray a fictional doctor who becomes caught up in the opioid crisis. It will be his first starring role in a television series since the 2007 espionage drama "The Company."
Screenwriter Danny Strong, co-creator of the Fox music industry drama "Empire," has signed on as the show's writer, and Barry Levinson ("Good Morning, Vietnam," "Wag the Dog") is slated to direct. Macy is an executive producer, along with Keaton, Levinson, Strong and others.
Though filming has not yet started, Bert Salke, president of Fox 21 TV Studios, which is co-producing "Dopesick," stated that his studio intends for the show to premiere in 2021.
Macy was a reporter for The Roanoke Times for more than two decades before leaving in 2014 to write books. She also wrote "Factory Man" (2014) and "Truevine" (2016). All three books are set in part in Western Virginia.