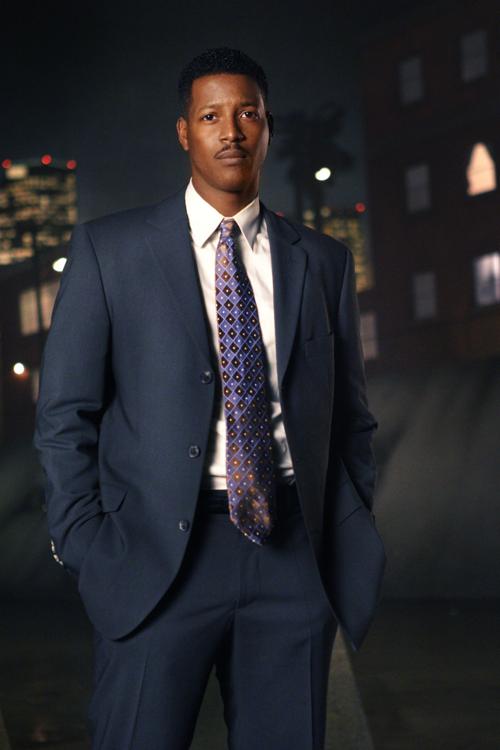 Chesterfield County native Corey Reynolds couldn't believe what he was hearing when his manager called to tell him he was being presented with Virginia Rep's Virginia Excellence in Theater Award.
The Tony Award-nominated actor auditioned for the theater company 25 years ago when he was starting his career in Richmond, but never got hired.
"I was thrilled, but I wasn't sure if they had the right guy because I hadn't worked with them before," said Reynolds, speaking from his home in Los Angeles, about the award. "This will be the second award I have gotten in my life. I've been nominated for a lot of awards that I never won."
Reynolds, 41, who will receive his award at Virginia Rep's Anything Goes Gala on Saturday, Jan. 30, has built a career on Broadway and in television and film. He was nominated for a Tony and a Drama Desk Award for his Broadway performance as Seaweed in "Hairspray."
Television audiences know him best for his seven-season stint as Sgt. David Gabriel, the deputy chief's right-hand man on TNT's "The Closer." His film credits include Steven Spielberg's "The Terminal," "Selma" and "Straight Outta Compton."
The Virginia Rep award is presented each year to someone from Virginia who has achieved national success in professional theater.
"Corey seemed to be an obvious choice," said Virginia Rep's founding artistic director, Bruce Miller, whose tenure is being honored at the gala as well. "Although he's yet to act on one of our stages, he grew up seeing our work. We're excited to be able to reconnect such a talented artist with his roots."
Reynolds is the first to tell you that his talent took some time to mature. When he thinks about his first performances at Robious Elementary School in Chesterfield, he laughs. "I was in chorus, but I couldn't sing very well and I couldn't read music."
But that didn't deter him. A fan of the legendary Michael Jackson, Reynolds, then 10, would play Jackson's "Thriller" video over and over again at home.
"I used to do the choreography for that video in my socks on a plastic runner," he said. "It was important for me to do that. Performance is what I really loved."
Reynolds attended Monacan and Manchester high schools and continued to sing and entertain. Theater wasn't on his mind until he was cast as Larry, the choreographer in Monacan's production of "A Chorus Line," during his sophomore year.
In his late teens, he performed at Kings Dominion and on cruise ships. After moving to New York, he landed a spot on the tour of "Smokey Joe's Café" and then the principal role of Seaweed in the Broadway production of "Hairspray."
"Getting that role was a huge turning point for me professionally," he said. "It was one of the best experiences of my life."
One night he was told someone wanted to come back stage to meet him. That someone was Steven Spielberg. That meeting led to a role in Spielberg's "The Terminal." But leaving the theater and getting into films was a risky proposition for Reynolds.
"I have always tried to follow my heart and my gut, and sometimes that is scary, but thus far it has worked out for me," he said. "While I was in 'Hairspray' the arrows were pointing to film and television. I couldn't have said no to Steven."
After moving to Los Angeles and auditioning for projects, Reynolds started noticing a discouraging pattern.
"I had been out here for a year, and it was more challenging than I anticipated. I had never experienced so many no's," he said. "When you are doing theater, if you have two or three auditions a week, you are killing it. Out here, it's two to three a day. There is a lot of opportunity for rejection."
The big yes he had been waiting for came after his auditions for "The Closer." He was feeling really good about shooting the show's pilot until another cast member reminded him that many good television shows never make it.
"I was depressed for a minute, but 110 episodes later, I knew I was right," Reynolds said of his optimism. "I try to stay positive. It's hard sometimes. I'm human, and life — in particular, this industry — certainly has its challenges."
After "The Closer" ended, Reynolds took time off to stay with his son, Revin, who is now 2½ years old. His son and his wife, Tara, will accompany him to Richmond.
"He is the best thing that has ever happened to me," Reynolds said. "When you grow up without a father like I did, it creates a void. Having a child has given me another at-bat in a different way. I'm filling a void with love for my son. Having a kid changed everything."
Reynolds is working on an independent film, "Meeting John Doe," that he will write, direct and produce. Academy Award-winner J.K. Simmons has already signed on to the film. The dark comedy is based on the true-life experience of Reynolds' friend Kipp Moorman, who also went to Monacan.
Even though Reynolds is a polished actor, he admits he's a tad nervous about giving his acceptance speech at Virginia Rep's gala.
"I am going to speak to how live performance and theater changed my life," he said. "Theater is an important part of an actor's journey. It's like a boot camp. I can't see the path to get here without theater."