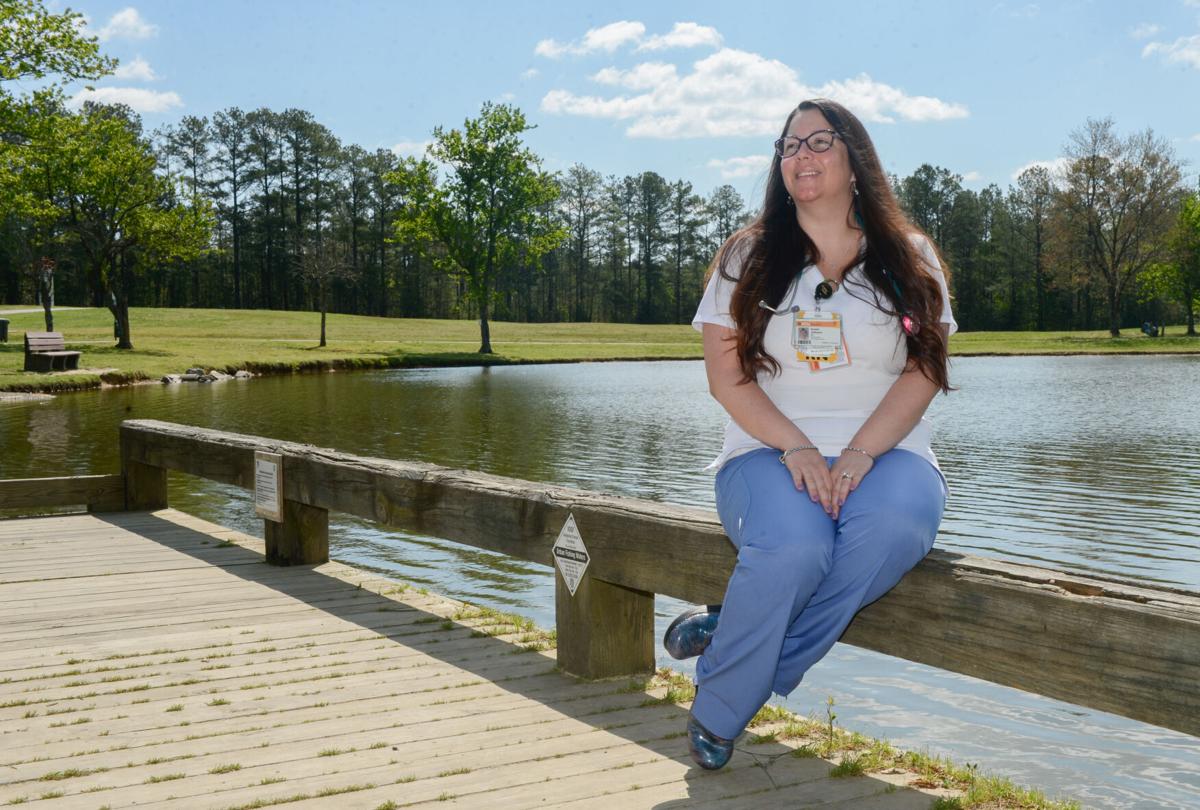 Hometown: Varina; now lives in Charles City County
Family: husband Shawn, twin sons Logan and Lucas
Became an RN: 2019; was a care partner at VCU Health for seven years previously
The thing I love about nursing is that it's not a one-person job. There's the saying, "It takes a village to raise a child." Well, it also takes a village to help a patient.
I've been on the same unit, acute care medicine, for nine years. The reason I've stayed for so long is the team. Nobody does anything alone – especially during this pandemic. We've learned to lean on one another to get through.
I'm honored to say I work with professionals who offer the best care available anywhere. I work beside people who have changed the region for the better. I wouldn't be anywhere today if it weren't for the nursing staff I've worked with these past nine years.
I was a teenager when I first thought about becoming a nurse. My grandmother had been a certified nursing assistant, so I had vague understandings of the profession. But then my grandfather went to a nursing home, and my grandmother got cancer. And that's when I started paying attention to the people in scrubs caring for my family. I thought, "That would be a cool job."
But as important and impressive as it looks from those direct interactions, few people have an understanding of everything that happens behind the scenes.
A big part of nursing is advocacy. You are a voice for the patient, providing a link between them and the doctor. We collaborate with other professions, such as speech therapy, occupational therapy and nutrition. And we work as a multidisciplinary team to come up with the best possible action plan.
The past year has been one of the most eye-opening challenges I've faced in health care. In March of 2020, we took our first COVID-19 patient, and soon afterward we became a complete COVID-19 unit. I felt the strain personally, because I am a mother, wife and daughter. I didn't see my mom for three months.
But it's the impact on patients and families that has been the biggest strain. I've held the hand of a COVID-19 patient as life slipped away. We lost three members of the same family. The sadness and tears are unlike anything I've ever seen before.
What's been most impressive through all of this is the resilience and strength of everyone, from nurses to the environmental workers who fight this pandemic – regardless of the risk to themselves and their families.
Even with my job being as difficult as it is, I still wouldn't want to do anything else. Nursing is not something you do; it's who you are.