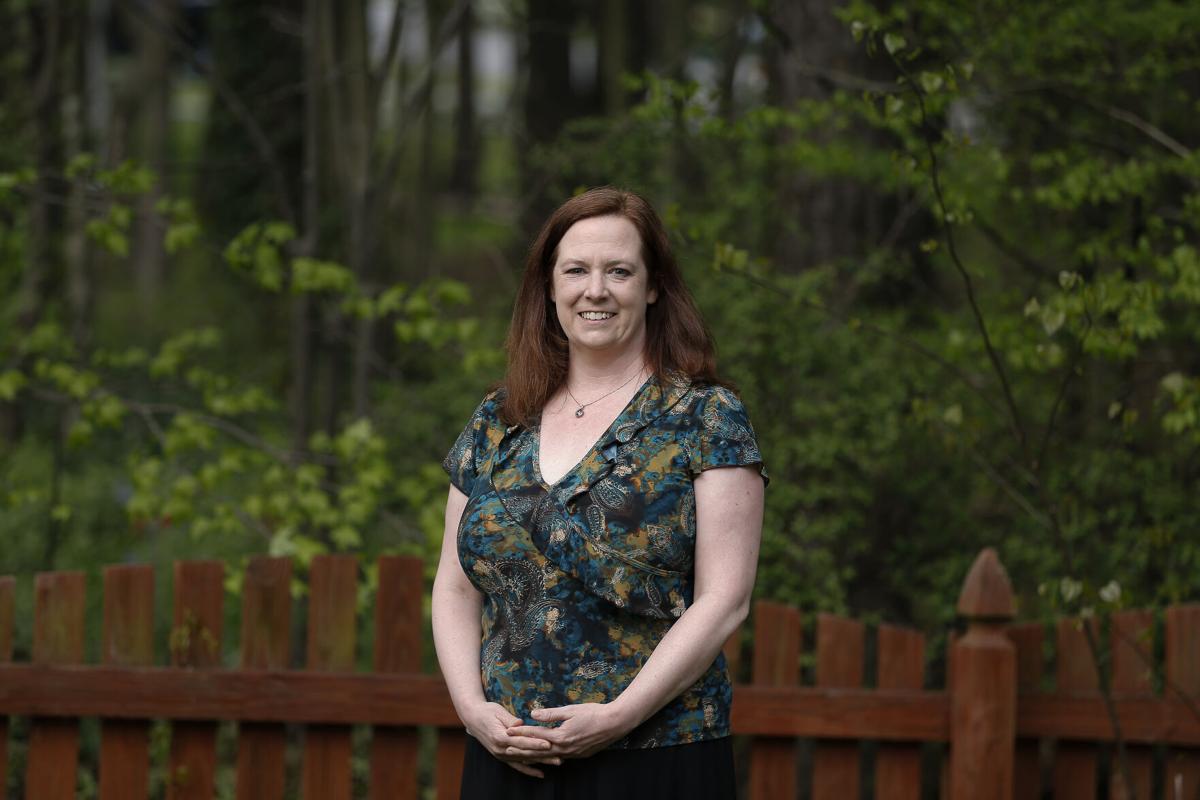 Family: husband Joshua, daughters Kayla and Jocelyn
Employer: Chesterfield County Employee Medical Center
I've known pretty much all my life that I wanted to care for people. As a college student, though, I had to decide whether I wanted to become a doctor or a nurse.
I chose nursing, in part because I thought I'd be able to build better relationships with my patients as a nurse – rather than as a doctor who had to rush from one patient to the next.
After becoming a nurse practitioner, I followed a fairly conventional path, working first in a family practice and then in urgent care. In 2009, I began working at the Chesterfield Employee Medical Center, which provides medical care to the county's 14,000 government and school employees.
My workload was still pretty conventional, even if the scale was a little larger than I was used to. My focus was officially family medicine, but it also included occupational health and urgent care.
Then COVID-19 hit. And in the middle of the pandemic, I was promoted to practice manager.
My daily workload changed dramatically. I led the team that wrote guidelines for how the county should respond to the threat. And I kept it updated as the Centers for Disease Control and Prevention shifted its recommendations in the early, uncertain days of the pandemic.
I also updated the county's travel and quarantine policies, and I led its vaccine program, with help from our fire and EMS division. The vaccine program was especially challenging. We had a week to train our school nurses to give shots to teachers. We're still administering vaccines and COVID tests, of course, as well as keeping track of who got which vaccines.
Working with my team to help others get through the pandemic might be my proudest experience as a nurse. Through it all, I still spent time with my patients, albeit remotely.
Often, I could hear the fear in their voices, especially in the early days. One patient I spoke with cried for 40 minutes.
Our team was busy 24/7, and we sometimes faced a workload that seemed impossible. But it was important that I spend time with one patient like that. As a nurse, you have to listen to your patients, no matter how busy you might be. If you can't feel what they're going through, you're not going to find what they need.
Taking on a management challenge and learning to make quick decisions changed me in the course of a year. My ultimate goal now is to grow as a leader and help make administrative decisions for our center.
But as a nurse, I'm looking forward to seeing my patients in person again!
- As told to Doug Chambers