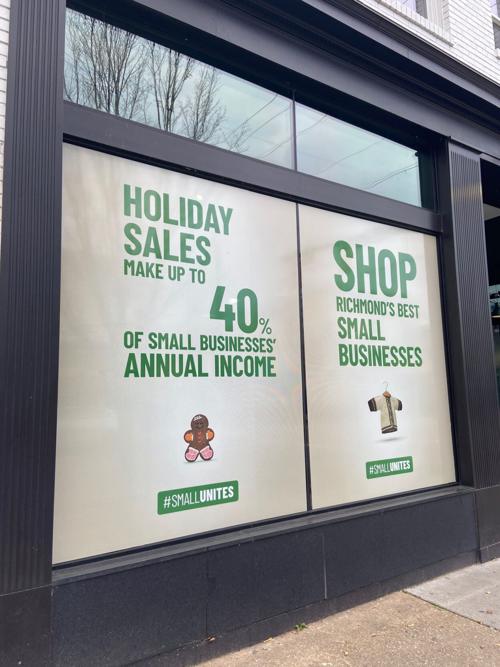 Small businesses are near and dear to my heart in part because of my favorite small business: The Soccer Center in Lexington, Kentucky.
When I was young my parents were trying to figure out how to pay for after school care when my dad decided to pursue a job where he could pick me up after school. He found a job as the manager of a local soccer store where he could close up for 20 minutes, come pick me up, and have me hang out in the store for a few hours until close.
I spent many hours in that store. I learned how to work with vendors, manage inventory, set prices and treat customers with respect. I also learned that a small business can give a community a sense of home - as that store was a congregating spot for many in the Lexington soccer community. But, more than anything I learned that a small business can give a dad and a son a few more hours a day together, and that meant the world to me!
Local businesses unite our community.
It's been a challenging year for all of us. We've had to adapt our everyday routines and habits - and for many of us, our holiday celebrations. Similarly, many of our favorite businesses have had to rethink "business as usual."
In Richmond, we know the community has the grit and tenacity to weather hard times and the resilience to emerge stronger than before. And when our local businesses thrive, our community thrives: for every $100 spent at local businesses, $68 remains in the community. There are close to 4,500 small business retailers alone in Richmond, employing more than 51,000 people.
I've been proud to see the community come together to support our local businesses. Capital One is the founding partner of Small Unites, a coalition of brands and nonprofit organizations committed to supporting and championing small businesses.
Through this commitment, and with the support of the neighborhood associations, local nonprofits, and community and business groups, we're encouraging Richmonders to shop local and champion your favorite area businesses.
You can safely support local Richmond businesses, even from home.
Everyone can participate in supporting local businesses, and there are many ways to show how much your favorites mean to you.
Whether it's safely shopping at your favorite store, tagging and sharing your favorite restaurant on social media, or finding a local business to donate to through a verified GoFundMe page, we invite you to step up for the small businesses that make our community vibrant.
Shop: More local businesses are offering delivery, or shoppers can take advantage of curbside pickup. Whether picking up your favorite dish from Toast or shopping for a unique holiday gift at Mongrel in Carytown, you can still choose local.
Donate: Donations are another way to get involved in supporting local businesses. In Richmond, the Metropolitan Business League Foundation (MBLF) launched the We Care RVA Small Business Relief Fund for Richmond-based businesses. The MBLF supports business development and expansion for small, women-and minority-owned businesses.
You can also visit smallunites.org to find donation opportunities via GoFundMe.org's Small Business Relief Fund and directory, as well as the National Urban League's Entrepreneurship Center Program, through which you can find minority-owned businesses in the community to support.
Share: Everyone can advocate for local businesses. Encourage your friends and family to choose local businesses during this holiday season, and consider using your social media platforms to spread the word. Take a picture of your favorite small business or small business product, and share on social media. Tag @smallunites and use #smallunites #RVA on Instagram and Facebook to participate in the conversation and raise awareness about Richmond's local businesses.
Small actions can make a big impact. Supporting local businesses is an all-hands on deck effort. It takes all of us to keep our community thriving.